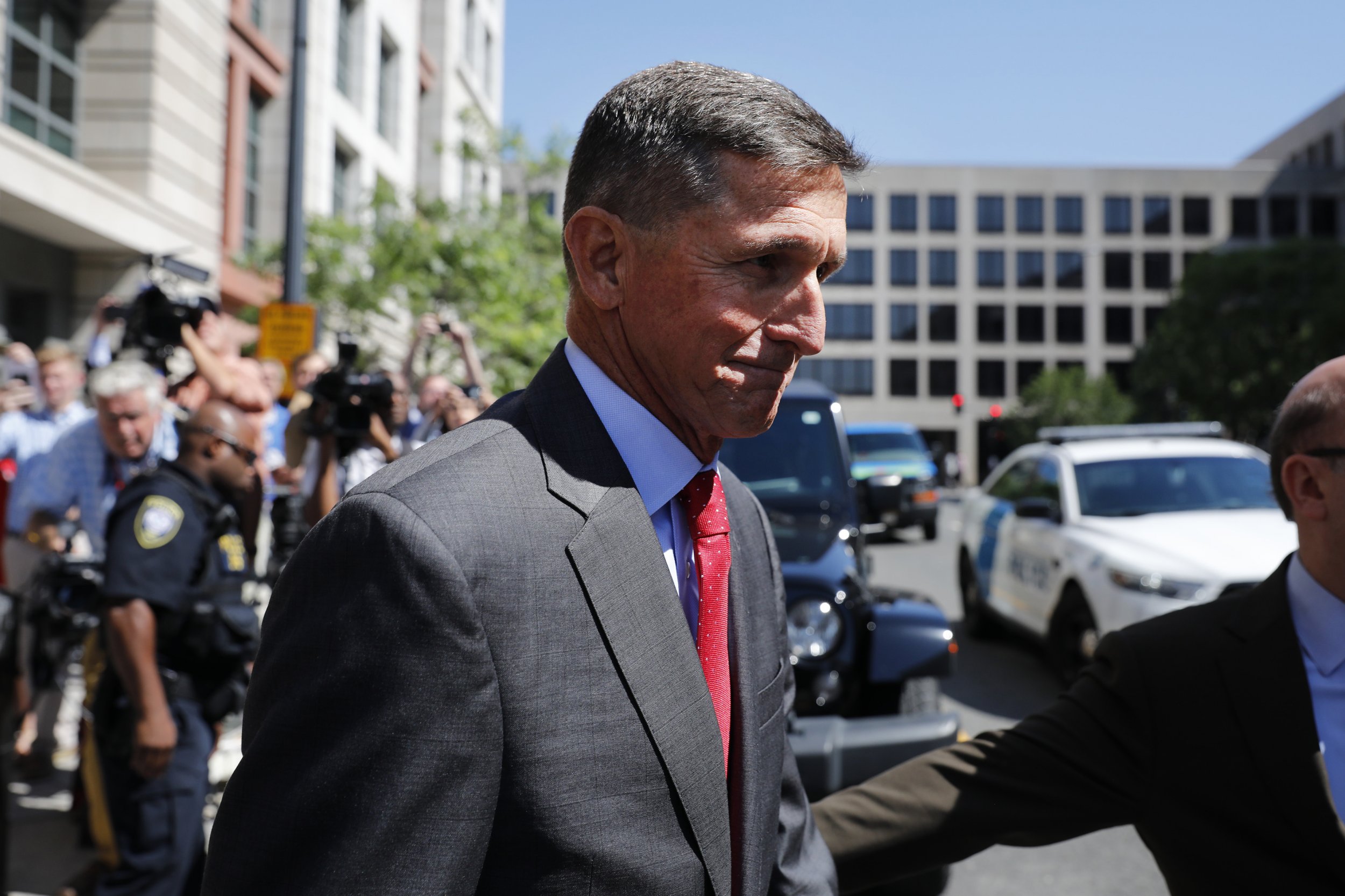 U.S. District Judge Emmet Sullivan on Monday bluntly stated his feelings about Michael Flynn—the former national security adviser for President Donald Trump—as he was preparing to sentence the retired Army lieutenant general for lying to the FBI.
"All along, you were an unregistered agent of a foreign country while serving as the national security adviser to the president of the United States," Sullivan said, according to CNN. "That undermines everything this flag over here stands for. Arguably you sold your country out."
The judged added: "I'm not hiding my disgust, my disdain, for this criminal offense."
Following a recess, Sullivan backed off his remarks. Moments later, Flynn's lawyers, to much surprise, accepted a delay in the sentencing to after he has finished cooperating in another criminal case.
"We are prepared to take your honor up on delaying sentencing so that he can seek out the last modicum of cooperation," lawyers said. Sullivan responded that a status report on whether Flynn was ready for sentencing would be due March 13.
Sullivan was appointed to U.S. District Court for the District of Columbia by former President Bill Clinton, the National Law Journal noted, adding the judge was known for "occasionally colorful commentaries" on lawyers' conduct and for criticizing prosecutors reaching corporate settlements while not pursuing the prosecution of individuals involved.
Both Flynn's team and special counsel Robert Mueller suggested Flynn should not face prison time for lying about his conversations with a Russian ambassador and his lobbying for Turkey. But Sullivan was clear with Flynn that fact did not put him in the clear.
"I cannot assure that if you proceed today you will not receive a sentence of incarceration," Judge Sullivan told Flynn before delivering his sentence.
Judge Jeanine Pirro—a Fox personality and Trump ally—had said Sullivan was "a jurist unafraid of the swamp, a judge who has a track record of calling out prosecutorial misconduct, a man who does not tolerate injustice or abuse of power" and someone who might toss away Flynn's guilty plea, via the Washington Post's Aaron Blake. Pirro appeared to have misjudged Sullivan.
Trump himself wished Flynn well on Tuesday.
"Good luck today in court to General Michael Flynn," Trump tweeted. "Will be interesting to see what he has to say, despite tremendous pressure being put on him, about Russian Collusion in our great and, obviously, highly successful political campaign. There was no Collusion!"