Who is Eric Bolling? Former Fox News Host Moderates Trump's Sinclair Town Hall
Eric Bolling, a former Fox News host, will serve as the moderator of a town hall-style event with President Donald Trump hosted by the Sinclair Broadcast Group on Wednesday.
Bolling, who is currently the host of Sinclair's America This Week, is a longtime friend of Trump. The taped event will air at 8 p.m. and will feature questions from the audience as well as an interview with the president, the company said in a statement.
"This election is one of the most important in modern history and voters are still looking for insight into the many issues that are impacting their daily lives," Bolling said. "We aim to give Sinclair viewers the answers to their most burning questions and look forward to getting a detailed view on what the next four years would look like under President Trump."
Bolling, 57, is a Chicago native. He graduated from Rollins College in Winter Park, Florida, with a degree in economics. He played baseball as an undergraduate, and the Pittsburgh Pirates drafted him in 1984. A torn rotator cuff injury ended his athletic career early, the Pittsburgh Post-Gazette reported.
Before becoming a political commentator, Bolling worked on Wall Street as a commodities trader. He joined the Fox Business Network in 2008, going on to host several shows both there and at Fox News, including Cashin' In and The Five.
Bolling, who once described his monologue style as "really right-wing, hard-core conservative commentaries," has been an outspoken supporter of Trump since the launch of his first presidential campaign in 2015. The two met several years ago on the set of Trump's former show The Apprentice, Bolling told Chicago magazine.
The host once discussed their friendship with Business Insider, explaining how he used it to his advantage to secure high-profile interviews.
"I am fortunate enough to have a close relationship with the incoming administration, and it's great for me because, frankly, he rates very well," Bolling said in December 2016. "And so I'm able to talk to some of my friends, and they'll come on and—'Hey, let's talk about this Russian hacking thing,' or 'Let's talk about voter fraud,' or 'Let's talk about what the policy is on taxes,' and I'm able to call someone and they'll come on, and they'll give some good analysis."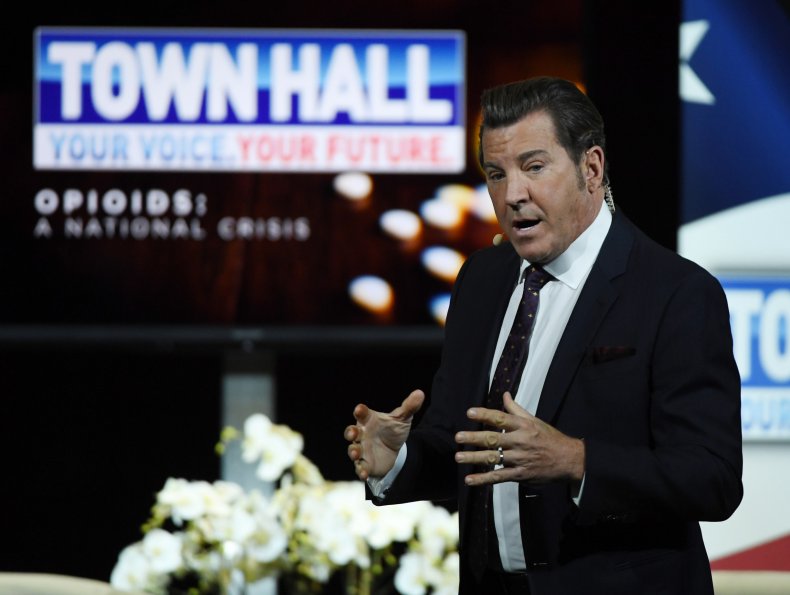 Bolling has authored two books since Trump's first campaign for the presidency: Wake Up America: The Nine Virtues That Made Our Nation Great—and Why We Need Them More Than Ever (2016) and The Swamp: Washington's Murky Pool of Corruption and Cronyism and How Trump Can Drain It (2017). He has been ridiculed in the past by his former co-hosts on The Five for his unwavering support of the president.
"We're very friendly, and he knows I was there for him since day one and took a lot of heat for being so pro-Trump since day one," Bolling told Business Insider. "So he knows I'm loyal, he's loyal to me, he's been very good to me."
In fact, after his election, Trump considered appointing Bolling to the U.S. Department Commerce, but it never panned out, Politico reported. And in June 2017, Bolling publicly debated running as a Republican candidate for the U.S. Senate in an undisclosed Southern state after his contract with Fox expired.
"A lot of Republicans run as conservatives only to be elected, and we find out they're not conservative at all," Bolling told Politico at the time.
Fox ultimately parted ways with the host three months later over allegations of sexual misconduct.
The network announced Bolling's termination in September 2017 following a Huffington Post article which accused Bolling of sending an unsolicited photograph of male genitalia via text message to three female colleagues at Fox News or Fox Business Network.
Although Bolling has repeatedly denied the allegations, the network conducted an independent investigation that resulted in his dismissal.
"Eric Bolling and Fox have agreed to part ways amicably," the network said in a statement on September 8, 2017. "We thank Eric for his ten years of service to our loyal viewers and wish him the best of luck."
Bolling moved on to host America in 2018, a TV show on TheBlaze, before becoming the host of Sinclair's America This Week the following year. More recently, Bolling came under fire in June after Sinclair declined to air a segment on his show which touted an unfounded conspiracy theory.
The segment included an interview with discredited Plandemic researcher Judy Mikovits, who has suggested that Dr. Anthony Fauci, the nation's leading infectious diseases expert, was responsible for creating the coronavirus, CNN Business reported.
Bolling told CNN Business that while he did not personally endorse the researcher's comments, he felt comfortable airing her comments because the segment also featured a doctor who dismissed the conspiracy theory.
Bolling is married to his wife Adrienne. The couple had one son, Eric Chase Bolling, who died in September 2017 at age 19 from an accidental overdose from mixed drug intoxication, including cocaine and fentanyl, the Washington Post reported.