Who Is Eugenia Cooney? 5 Fast Facts About the YouTube Beauty Guru Featured in Shane Dawson Video
Internet beauty guru and Twitch streamer Eugenia Cooney broke her nearly six-month social media hiatus on Friday when she teamed up with YouTube legend Shane Dawson for his documentary series. The 24-year-old content creator confirmed for the first time that she was recovering from anorexia and bulimia.
1. Why is Eugenia Cooney trending?
The video Dawson made, called "The Return of Eugenia Cooney," became the No. 1 trending video on YouTube after it was published Friday. By Sunday, it had more than 18.6 million views. Cooney's personal announcement, "I'm Back," shot to No. 2 and garnered more than 5.6 million views by Sunday. Since working with Dawson on the one-hour documentary, she gained over 250,000 subscribers on YouTube, according to SocialBlade.
2. In 2016 there was a Change.org petition to have Cooney removed from YouTube
Before Friday, Cooney never confirmed she was struggling with an eating disorder, but some followers were startled by her appearance. They claimed she was negatively affecting young girls, and shouldn't be allowed to make videos anymore. Before it was removed, more than 14,000 people signed the form that claimed Cooney "has a serious medical condition and needs to seek help."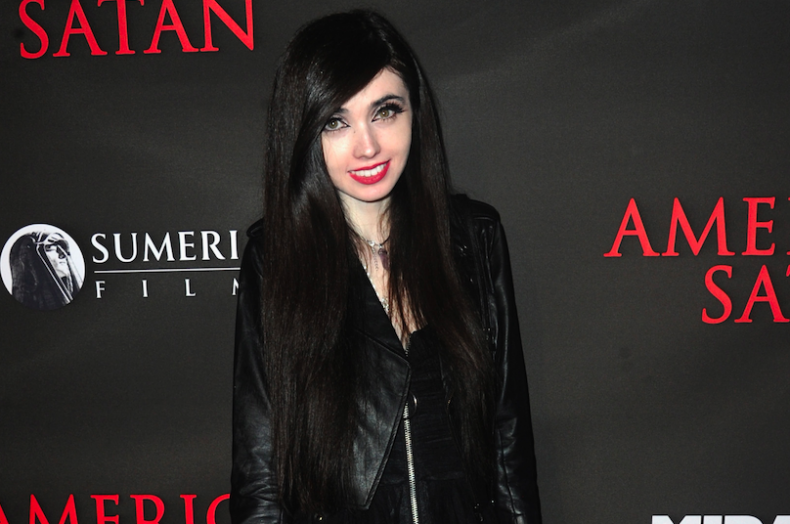 3. Cooney referred to her eating disorder as "this" in February
Cooney said she was working "on this" when she made her final tweet before rehab. "I appreciate the concern. I'm taking a break from social media and voluntarily working on this with my doctor privately," she said. "Please respect that."
In January, she first revealed she would be taking a step back from social media. "I've been offline for a while and I'm sooo sorry if I worried anyone! That was not my intention at all," she said. "I've just been taken a much-needed break from the negativity and having some positive time offline. I'll be back soon! :)"
4. She was shocked by the response of her return
"Seeing so much support is making me cry," she wrote Friday. "Thank you guys so so much for being so kind and positive towards me. It's been a really difficult year and it's a hard journey, but if I can overcome my demons, know that you can too. Love you all."
Cooney added: "You guys have honestly been so nice to me the last 2 days online. I really can't thank you enough for the positivity!!"
5. Cooney is staying positive
As she continues her journey toward living a healthy lifestyle, Cooney is helping spread positivity. "No matter what you're going through and how hard it is, there's a light at the end of the tunnel and there is always hope. It may seem difficult to push through, but you can do it so don't give up," she wrote Sunday on Twitter. "You're never alone."
On the same day, she posted a selfie to Instagram and captioned it with another uplifting message. "Even in the deepest darkness, there will always be a light that guides you," she wrote to her 741,000 followers. "Believe in the light and the darkness will never defeat you."
For assistance assessing options for yourself or a loved one who may be struggling with an eating disorder, you can contact the National Eating Disorder Association's Helpline by telephone at (800)-931-2237 or via Click-to-Chat at nationaleatingdisorders.org/helplinechat.