WHO Europe Calls for COVID Booster Shots for Vulnerable, Splitting With Organization's HQ
The World Health Organization's European office is calling for more booster shots to be distributed to those vulnerable to COVID-19, the Associated Press reported.
The office, which is projecting another 700,000 deaths throughout the 53 countries in the region, suggested that nations give a "booster dose" to their most vulnerable populations, including those with weakened immune systems and seniors over the age of 60. Healthcare workers were also among those the organization encouraged boosters for.
"Today, the COVID-19 situation across Europe and Central Asia is very serious. We face a challenging winter ahead, but we should not be without hope, because all of us—governments, health authorities, individuals—can take decisive action to stabilize the pandemic," Dr. Hans Kluge, regional director of WHO Europe, said in a statement.
Kluge's statement is in direct opposition to the United Nations health agency, which requested that boosters be held off in Europe in order for developing countries that cannot access initial coronavirus vaccinations to obtain them. Despite calling for it multiple times, the U.N. has not made an official mandate halting the creation and distribution of COVID-19 vaccine boosters across Europe.
According to WHO Europe, three factors are said to be increasing the number of infections and deaths: the Delta variant of COVID-19, easing of restrictive measures, and large percentages of unvaccinated people. The agency warns that the three factors could result in even worse effects throughout the region.
"We can expect that there will be high or extreme stress on hospital beds in 25 countries, and high or extreme stress in intensive care units [ICUs] in 49 out of 53 countries between now and 1 March 2022," the statement said. "Cumulative reported deaths are projected to reach over 2.2 million by spring next year, based on current trends."
For more reporting from the Associated Press, see below.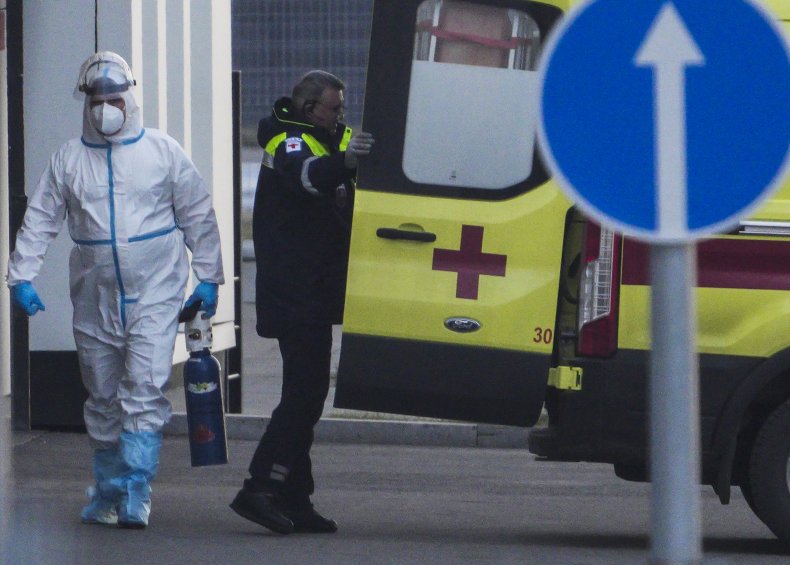 The European region's death toll to COVID-19 could top 2 million in total.
WHO Europe, which is based in Copenhagen, Denmark, called on people to get vaccinated and respect proper hygiene and practice social distancing to help stop the spread of the virus.
The European region, which stretches deep into central Asia, reported that deaths due to COVID-19 rose to nearly 4,200 per day last week—a doubling of levels recorded at the end of September. Cumulative deaths have now reached 1.5 million in the region.