Ichiro Once Said 'Some Guy Named Tom Brady' Asked to Study His Stretching Routine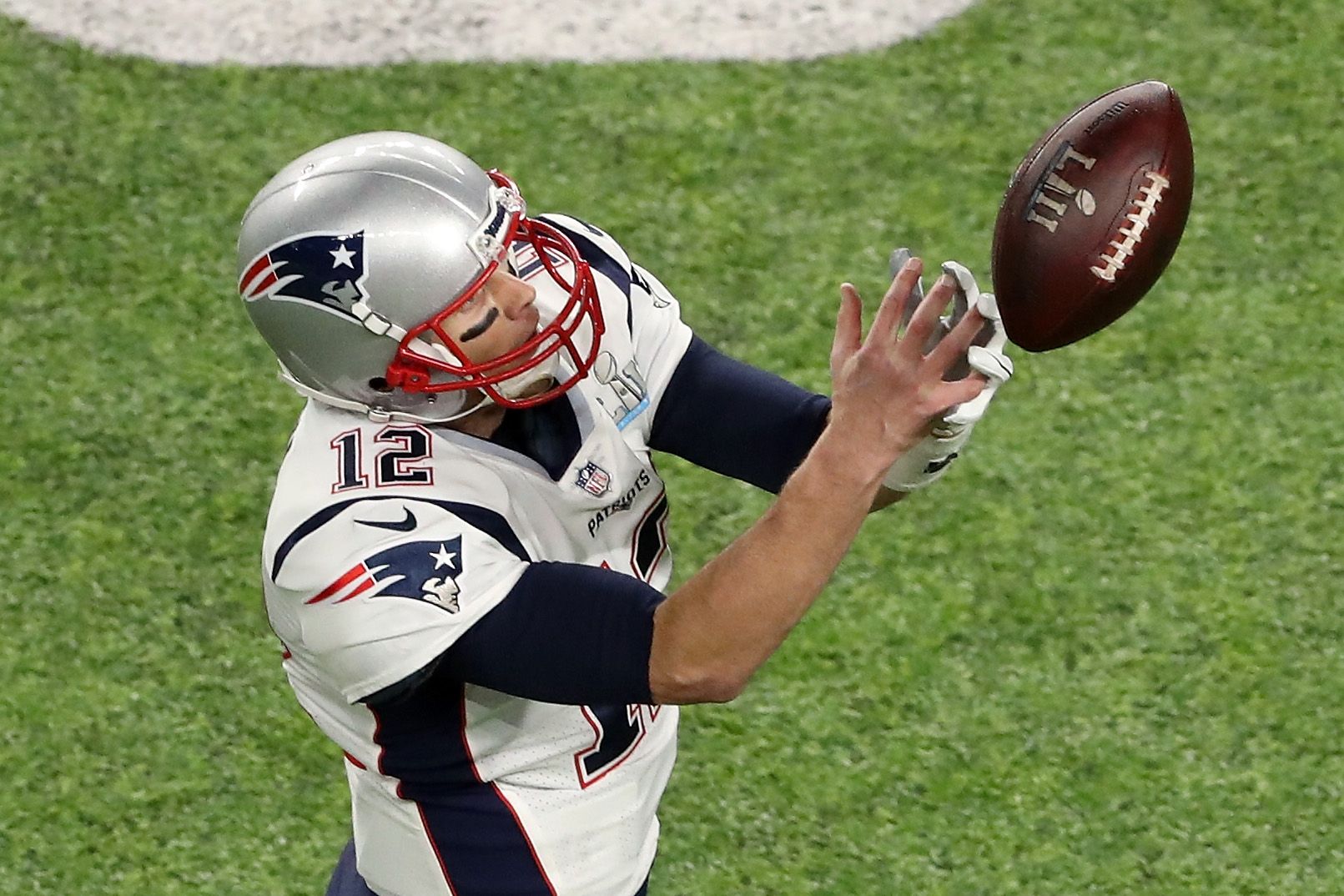 Surefire Hall-of-Famer Ichiro Suzuki—whose playing career has perhaps come to an end at 44 years old—was famously the most dedicated man in baseball. Even something as benign as his stretching routine was legendary for its thoroughness.
It was so impressive, in fact, it earned the attention of New England Patriots quarterback (and pliability zealot) Tom Brady. The NFL superstar once reached out to Ichiro for stretching advice, according to a report from Peter Gammons at The Athletic. The only problem? Ichiro was so obsessed with baseball he had no idea who Brady was, despite the QB being one of the most famous men in America.
Here's the anecdote from Gammons at The Athletic:
One morning in spring training, 2017, he was in the coaches' room looking at his cell phone text messages. Ichiro told the coaches about one message he had just received from a number he didn't recognize. The guy said he'd gotten Ichiro's number from Alex Rodriguez, and that he wanted to come meet him and study his stretching system.

"What's the guy's name?" asked one of the coaches.

Ichiro strolled to the end of the text. "Some guy named Tom Brady. Who the f— is Tom Brady?"
As of Wednesday afternoon, Ichiro had not yet publicly commented on or confirmed the account.
Ichiro had a stunning career, tallying 3,089 hits in the MLB and 4,367 total if you include his time in Japan. He announced he was transitioning to a front office role with the Seattle Mariners this season—the team he made his U.S. debut with 18 seasons ago—but would not say he was officially retiring.
"When I start using a cane, that's the time that I think I should retire," Ichiro said last week, via MLB.com.
Last season the 10-time All Star played in 136 games with the Miami Marlins with a .255 batting average. This season he was hitting just .205 in 15 games with the Mariners before moving to the front office.
Ichiro Once Said 'Some Guy Named Tom Brady' Asked to Study His Stretching Routine | Sports