Who Is Fabiano Caruana? Player Looks to Become First American World Chess Champion Since 1972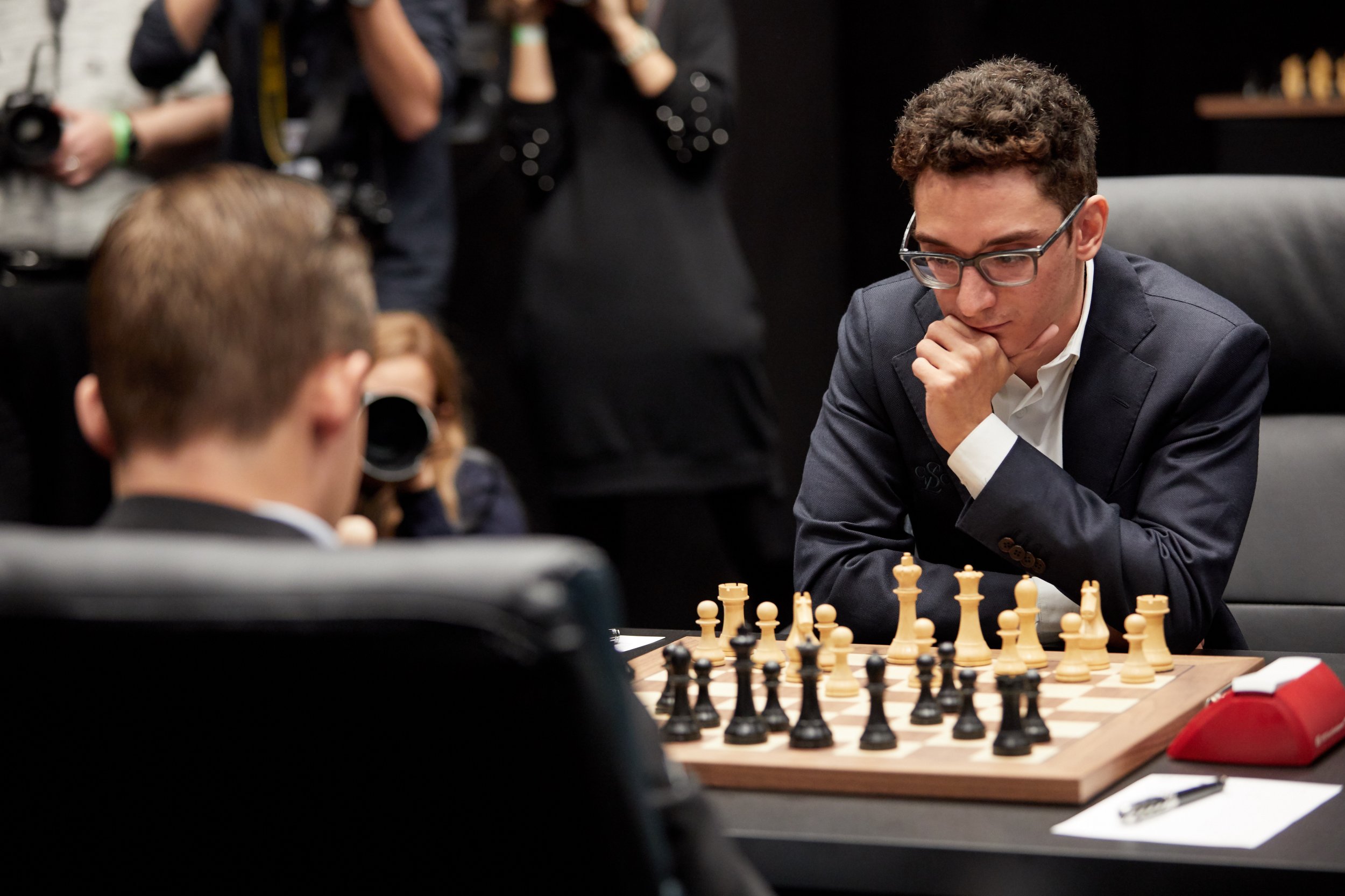 An American could become World Chess Champion for the first time since Bobby Fischer took the crown in 1972.
Fabiano Caruana has won against reigning champion Magnus Carlsen from Norway in 11 games so far this tournament.
Their 12th—and possibly last—game began this morning in London, and is being streamed live on Twitch.tv and chess.com.
So far, the players are tied at 5.5 points each, with half a point granted for each of their 11 draws.
If no one wins today's game, the pair will embark on a series of increasingly shorter tiebreak games. The eventual winner will take home not just glory, but a cash prize of €1 million ($1,134,600).
Players usually start with 100 minutes each on the clock in which to make their moves. But the tie-break games, tentatively scheduled for Wednesday, are much shorter, the BBC noted. Four 25-minute games come next, with just 10 seconds added to the clock after every move.
If Caruana and Carlsen are still tied, the competition moves to a "blitz" stage, with two games allocating just five minutes per player, the BBC stated. Only three seconds are added after each move.
If there's still no winner, Caruana and Carlsen will enter a sudden death "Armageddon" phase—as fast as blitz—in which a draw favors black pieces. If there is a draw in Armageddon, black wins. But the white player gets an extra minute on the clock to compensate.
Magnus Carlsen, 28, a chess prodigy who became a grandmaster at just 13, has been world champion since 2013. He achieved the highest peak rating in history in 2014.
Caruana, 26, became a grandmaster when he was 14 years old. An Italian-U.S dual citizen, he has represented both countries in competition. "Hundreds of games are played each day all around the world," he told Slate in 2014. "And a lot of them are important. They're all available online, but you have to put in the time to look at them all. And you need to analyze, find new trends, keep trying to find new ideas to use against specific opponents."
Of Carlsen, Caruana said: " When he has an advantage he almost never lets it go. Where other players are maybe ready to accept a draw and go home, he's ready to work the extra two, three hours and convert his advantage, even if it's a really tiny one."