Who Is The Father of Larissa's Children? '90 Day Fiancé' Star's Secret Shocks Fans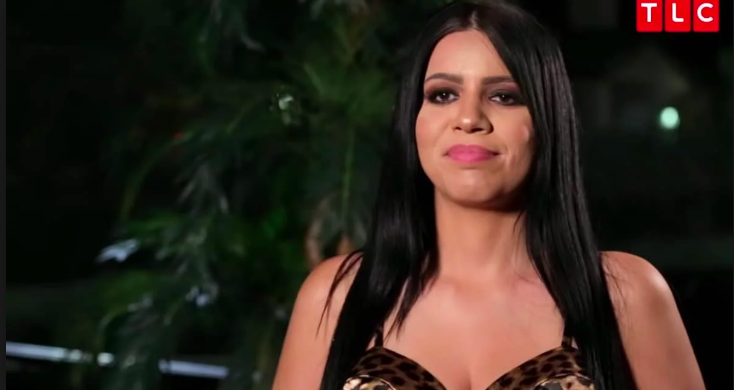 Larissa Dos Santos Lima revealed her biggest secret to her mother-in-law, Debbie Johnson, on Sunday's episode of 90 Day Fiancé: Happily Ever After? Following months of rumors about Larissa having children in Brazil, she confirmed she was a mother of two and revealed why she did not bring her kids to America when she moved to Las Vegas to marry Colt Johnson.
The news took Debbie by surprise, who had to leave the table after Larissa told the truth. It also took Twitter users by surprise, with Larissa's name becoming a top-trending Twitter topic on Sunday following the reveal. Just over an hour after the segment aired, Larissa's name garnered more than 22,000 mentions.
"I need a drink," Debbie said to the TLC cameras. "I am shocked, they haven't told me anything about it. I am so angry with her because it's our family, I need to know what's going on. It was chicken s*** of her to do that, I'm sorry, but it was."
When Debbie returns to face her son and daughter-in-law, she admonished both of them. "I'm a little disappointed that you guys didn't tell me. It hurt me because no one had discussed it with me," she said.
In an effort to defend herself, Larissa explained she was afraid that Debbie would think she's a bad person for leaving her children in Brazil since Debbie has such a close relationship with Colt. "I always wanted to tell you, but it's a complicated situation," Larissa said. "In the beginning, we don't get along. So, every time that I see the way that you take care of Colt [and] everything, I thought, 'How I will explain to you that I have kids in Brazil?' I was afraid. I love Colt, so what will his mother, that did everything for him, will think about it?'"
While they haven't had the best relationship in the past, and the secret rattled Debbie at first, she was able to understand Larissa's decision. "When Larissa told me the way she felt about me, I understood why she didn't tell me about having children," Debbie said. "She was scared and I don't think she trusted anybody."
Leaving her children behind wasn't an easy decision. "I miss my children every day. I voice call, video call but it was really hard leaving my children behind when I move to America," she said. "I know that it's hard to understand, 'Why you don't bring your children to America, Larissa?' but you know I just saw Colt twice in my life. So I thought to first come here to work with my relationship with Colt and to later decide to bring my children one day."
So who is the father of Larissa's children?
While the reveal might have shocked some 90 Day Fiancé fans, Larissa first confirmed she had children in a statement published on Instagram in November after she was arrested. She identified one of the fathers of her children as Marcos Hack, her ex-boyfriend.
"Yes, I had a relationship before with Marcos Hack. We lived for two years together. When our son was a baby, I found out that Marcos was a crossdresser and bisexual, he was cheating me with many other men," she said at the time. "He broke my heart in many pieces back there, I got really depressed." Marcos' sister adopted their son, Arry.
Larissa has not publicly revealed the father of her second child, a daughter, but the little girl is currently living with Larissa's father in Brazil. Larissa showed a picture of the little girl to the TLC cameras.