Who is Federico Klein? Trump State Department Appointee Arrested Over Capitol Riot
Federico G. Klein, a former mid-level aide at the State Department, is the first member of the Trump administration to face criminal charges in connection with the January 6 storming of the capital.
Klein was arrested in Virginia for charges including unlawful entry, violent and disorderly conduct, obstructing Congress and law enforcement, and assaulting an officer with a dangerous weapon, Samantha Shero, a spokesperson for the Bureau's Washington Field Office, confirmed Thursday.
In videos, Klein is seen wearing a red "Make America Great Again" cap while assaulting officers with a stolen riot shield. According to a court document filed by the FBI, Klein was still employed by the State Department and possessed a Top Secret security clearance at the time of the alleged offence.
According to his LinkedIn page, he held Top Secret clearance, issued by the Defense Department, from 2014 to 2019. This was later renewed according to court documents.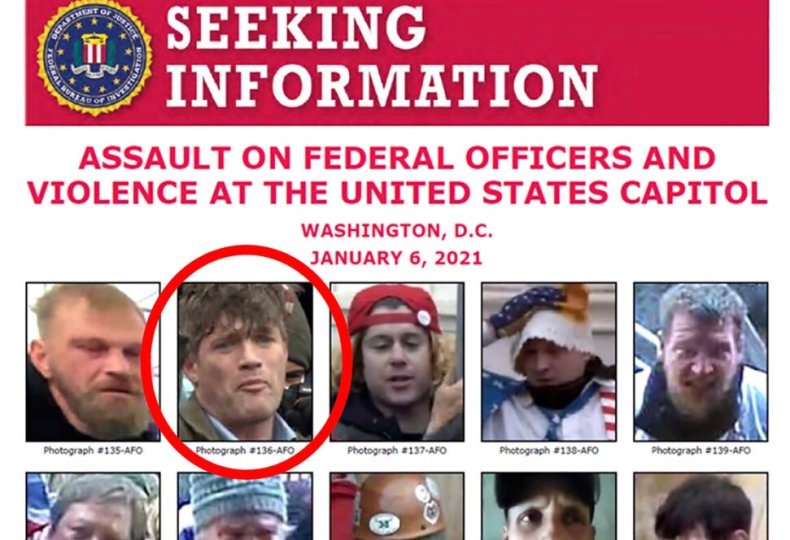 The FBI arrested Klein after a member of the public who had seen the Bureau's poster pointed them to his Facebook page. Another witness contacted the agency to say they knew the man pictured on the poster by the name of "Freddie Klein."
Klein, 42, worked on Donald Trump's 2016 presidential campaign, as a "tech analyst," according to Federal Election Commission records. He earned $15,000, shown in a financial disclosure filed on joining the State Department and a further $5,000 by the campaign in 2017, according to the FEC records.
Last summer, Klein was listed in a federal directory as serving as a special assistant in the Bureau of Western Hemisphere Affairs, a role filled by presidential appointment.
Some reports have stated that according to his deleted LinkedIn page, Klein previously worked for the pro-life, pro-marriage Family Research Council as a researcher, However, a spokesperson for Family Research Council denied he ever worked there as an employee. He also reportedly worked as a Republican state convention delegate in Virginia.
He graduated from George Mason University in 2002. Around that time, an individual with the same name is recorded as interning on Capitol Hill for former Sen. George Allen (R-VA) and working briefly for the House Small Business Committee.
Federico Klein's mother, Cecilia Klein, told Politico that she and her son had discussed the January 6 riot earlier this year and Federico Klein confirmed he was in Washington that day. She said he did not say that he had entered the Capitol building.
"Fred's politics burn a little hot," she said, "but I've never known him to violate the law… While I believe, as he said, he was on the Mall that day, I don't have any evidence, nor will I ever ask him, unless he tells me, where he was after he was on the Mall."
Cecilia Klein added that Federico Klein had served as a Marine in Iraq.
More than 300 people have been charged in relation to the January 6 riot for offences ranging from entering a restricted area, to assault on a police officer with a dangerous weapon.
Newsweek has contacted the FBI for further comment. Federico Klein could not be reached.
Update 3/8/21, 3:30 a.m. ET: This article was updated with comment from Family Research Council denyng that Klein worked there.