The Department of Justice is reviewing documents presented by Turkey calling for the deportation of an Islamic cleric who is currently residing in Pennsylvania, State Department officials told reporters Friday.
The news concerning Fethullah Gulen came after NBC News, citing anonymous law enforcement officials, alleged that the Trump administration was looking for legal ways to deport the cleric in an attempt to convince Turkey to ease its diplomatic pressure on Saudi Arabia over the killing of Washington Post columnist Jamal Khashoggi.
Khashoggi was killed in the Saudi consulate in Istanbul, and Turkey's President Recep Tayyip Erdogan has been calling on Saudi Arabia's top leadership to take responsibility for the death. Turkish security officials also shared audio recordings of the murder with law enforcement officials in the U.S., Canada, and other countries. On Thursday, the Trump administration sanctioned 17 Saudi officials believed to be connected to the killing, but many analysts say that Trump just wants the problem to go away. The president has stressed that the murder of one journalist is not enough to cancel lucrative arms deals to Saudi Arabia.
Erdogan views Gulen as his primary enemy and a threat to his leadership. Turkey has spent years hiring public relations firms and Washington lobbyists to paint an image of Gulen as a malicious and corrupt actor and pressure the U.S. to extradite him. Erdogan has said that Gulen was responsible for a failed coup attempt against him in the summer of 2016.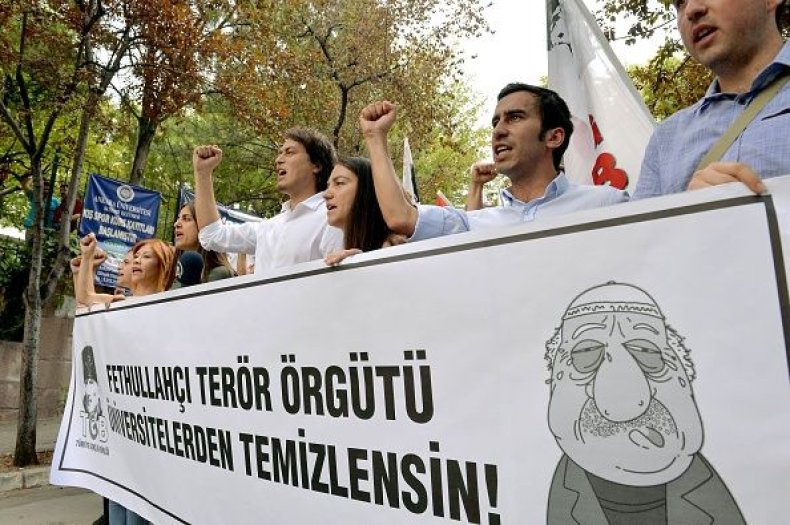 Since the failed military coup, Erdogan has fired or jailed thousands of civil servants who he claims are tied to Gulen. Turkey has also staged kidnappings and forced renditions of suspected "Gulenists" in places like Kosovo and Mongolia. In November 2017, The Wall Street Journal reported that Turkey had offered to pay Trump's former national security adviser Michael Flynn to have Gulen kidnaped and forcibly transported to Turkey. Officials in Turkey denied the report.
Nevertheless, numerous past U.S. administrations have resisted the extradition requests, citing a lack of evidence. Gulen has been living in the U.S. since 1999.
State Department officials said Friday that the review of Turkey's extradition request was not related to the Khashoggi case. An official from the National Security Council told CBS that "The NSC has not been involved in nor aware of any discussions relating the extradition of Fethullah Gulen to the death of Jamal Khashoggi."
The Justice Department, which is handling the request, did not respond to requests for comment about the case. In a rare public interview with NPR in July 2017, Gulen suggested that he would be killed if he were deported back to Turkey.
Gulen is a 75-year-old preacher who rose to prominence in the 1970s by advocating the importance of ethics in education. His movement has established private schools in 150 countries, including in the U.S., and he is estimated to have millions of followers.
Erdogan and Gulen were close allies for decades, but their relationship fell apart in 2013 after Gulen criticized the way Erdogan dealt with street protests.