Who Is the Fiji Water Girl, Kelleth Cuthbert? Golden Globes Photobomber Speaks Out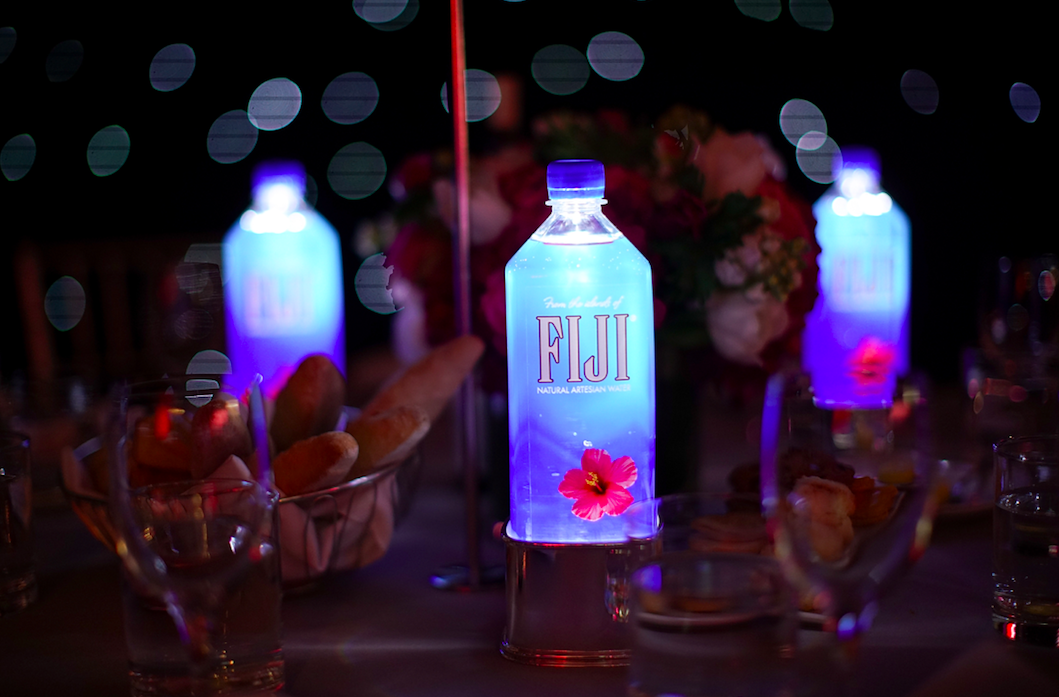 The 2019 Golden Globes was arguably an upsetting night for some. While movies like Bohemian Rhapsody and Green Book won big, A Star is Born was snubbed. However, there was another star who emerged on Sunday: Fiji Water Girl.
Fiji water sponsored the awards show and the girl in the blue dress didn't let viewers forget it. She photobombed dozens of celebrity photos on the red carpet, sparking a slew of hilarious memes. Fiji Water Girl might have helped the A-listers remain hydrated, but no one was as thirsty as Fiji Water Girl. She posed behind Jim Carrey, Judy Greer, Dakota Fanning, Cody Fern, Amy Adams, Heidi Klum, Connie Britton, Nicole Kidman and Allison Brie, to name a few.
So who is she? "It's all strategic," Fiji water girl told The Los Angeles Times. "You've got to angle." According to the Times, she was "tickled" she was getting so much attention on social media.
She was seemingly first identified as Kelleth Cuthbert by The Cut.Later, on Twitter, Ema Suvajac confirmed Cuthbert's identity. "The Fiji Water Girl is my fave model to work with, Kelleth Cuthbert! A recent shoot," Suvajac tweeted. "And though you can't tell, she's also freakin hilarious!!
Cuthbert has more than 57,000 followers on Instagram. Her last post shows her on the red carpet. "Not the worst way to spend a Sunday," she wrote. On her Instagram Story, she thanked Time and People for writing stories about her. "Dead," she wrote in one post
Fiji Water Girl aside, Rami Malek thanked "Gorgeous" Freddie Mercury after winning for his portrayal of the British rock star in Bohemian Rhapsody. "I am beyond moved right now," Malek said. "My heart is pounding out of my chest right now."
"Thank you to Freddie Mercury for giving me the joy of a lifetime," he continued. "I love you, you beautiful man. This is for and because of you, gorgeous." Mercury died from complications from AIDS in 1991. He was 45 years old.
The film also won best movie, which not everyone was happy about. Some argued Bohemian Rhapsody was a sanitized version of Mercury's life, not accurately depicting his life as an LGBT man or as someone with Asian roots.