Who Is Fredrik Tjærandsen? The Designer Behind the Balloon Dress That's Gone Viral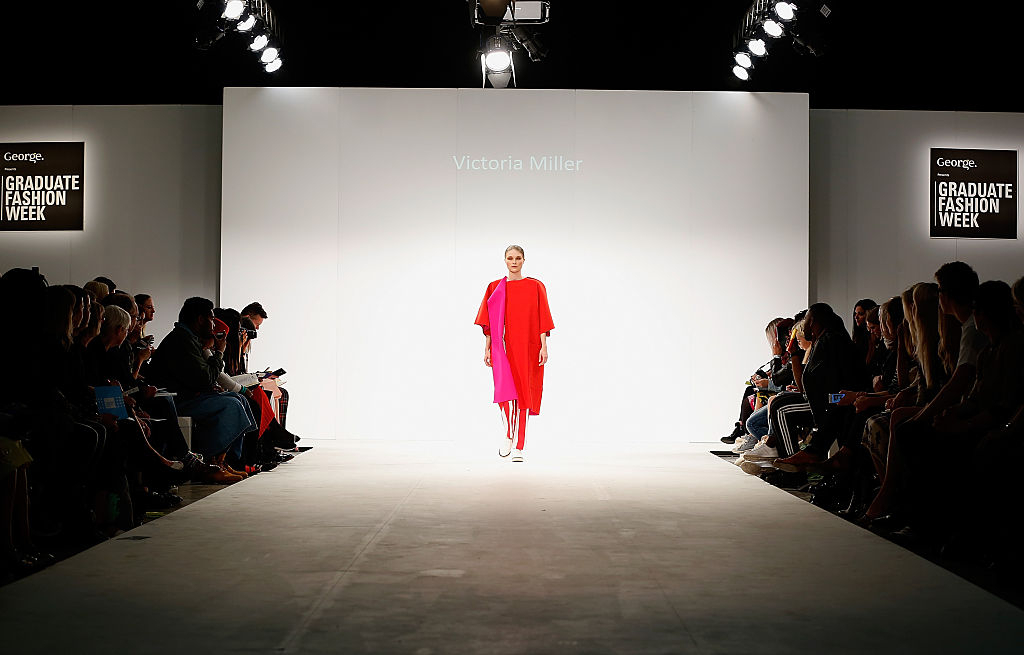 You've probably seen the fashion show of the balloon dresses that has gone viral. You know the one, they start off fully blown up, and then magically deflate into a dress. Did you know that they're from a student fashion show? True story. They're made by Central Saint Martins fashion graduate Fredrik Tjærandsen.
If you haven't seen them, stop what you're doing and watch this.
"I was inspired by my own early childhood memories. I wanted to recreate the fogginess and the 'mist' of the memories themselves," Tjærandsen told Vogue.
Seems like London's Central Saint Martins has another future star fashion designer on their hands. The prestigious school ranks Alexander McQueen, Zac Posen, Stella McCartney and John Galliano as alumni, just to name a few.
The dresses, called 'bubbles' by the designer, are made from natural rubber.
"The company I work with source[s] the rubber from Sri Lanka, working with local rubber growers; and the pieces are made as much as possible from plants," Tjærandsen said. "I've really tried to push the material to the limits in terms of the draping and the stretching."
When asked about how he constructs the garment, Tjærandsen isn't giving too much away.
"I would like to keep it quite ambiguous," he told Vogue. "Maybe the moment of deflation could be interpreted as a moment of clarity."
He did confess a little bit about the construction of the dresses to LOVE Magazine.
"I designed 'bubble' in the shape of a torus. The inner part of the torus is where the garment is constructed and inverts out to the bubble."
But how do the models breathe in them? Are they in them for very long? Tjærandsen took that and so much more into consideration.
"It's filled with oxygen, so there's about two to three thousand litres of oxygen inside. A human breathes 480 litres of oxygen an hour, so you've got roughly three hours in the dress," says Tjærandsen. "I started inflating the dresses after the show started, so the models are not in the bubble for more than 30 minutes."
All of Tjærandsen's hard work paid off, overnight he gained more than 25,000 followers. The Norway native, who has previously worked with Balenciaga, Louis Vuitton and Craig Green, now has some major celebrities gagging for his work. Lindsay Lohan commented on Instagram, "A bit weird but cool," Courtney Love gushed, "Wow," and actor Billy Porter commented "AWWWWWWWW!!!"
"It really is surreal. I had to screenshot a comment from Lindsay Lohan on a video to send to my friends back home," he told Vogue.
As for what's next for the suddenly hot designer, Tjærandsen plans to take it easy.
"For now I'm planning to have an exhibition sometime in the near future and after that spending some time with my family back home in Norway for the summer," he told LOVE.