Who Is Gabi DeMartino? Ariana Grande Casts Look-Alike YouTuber as Wannabe in 'Thank U, Next' Video
Ariana Grande is keeping her stans close. In a preview for her highly anticipated Mean Girls-inspired "Thank U, Next" music video, the pop songstress tapped YouTuber Gabi DeMartino to play her wannabe.
DeMartino, 23, is half of the YouTube duo Niki & Gabi with her twin sister Niki DeMartino. She's garnered a massive social following, which includes a whopping 2.9 million followers on Instagram. She's been accused of trying to copy Grande's look and aesthetic. Grande even seemingly shaded DeMartino over Twitter for failing to emulate the singer's laugh in a parody vlog video the YouTuber made about her in July, saying: "yeah this ain't it."
In July, DeMartino pointed out her similarities and difference from Grande after generating criticism on social media for imitating the "God is a woman" singer.
"I love Ariana and I am a fan, but I also play a role. please respect and if you are not a supporter of that please unfollow," DeMartino continued, "I [also] resemble her a lot and some of you guys can't move passed [sic] that. So, if this bothers you, please kindly unfollow as well. I can't help that I am 5 feet like her, and Italian with similar features...I am an artist as well, and our music and sound couldn't be more different"
Taking DeMartino's apparent embodiment of Grande into consideration, many Grande devotees who viewed the "Thank U, Next" preview was surprised to spot the famed YouTuber playing one of the singer's wannabes.
"Ariana says, 'Honest to God, knock me out.' So, I decided to punch myself in the face," Demartino's character says in the video, which is a take on a famous line from Mean Girls. "It was awesome."
Demartino is among many notable cameos in Grande's "Thank U, Next" video. Troye Sivan appeared to suggest Grande's "a lesbian now and dating some chick called Aubrey." Comedian Colleen Ballinger plays a character who got pregnant after hearing a rumor that Grande was expecting. Grande additionally succeeded in recruiting Mean Girls alum Stefanie Drummond for her forthcoming project, who mimicked her former part by saying: "Ariana broke off an engagement, so I found a guy to propose to me."
Jonathan Bennett, who played Aaron Samuels in the teen flick, appeared to inform the world about how his hair "looks sexy pushed back," which is a line that echoes sentiment once made by Rachel McAdams's character, Regina George.
While there is no release date for Grande's potentially iconic "Thank U, Next" video just yet, the Nickelodeon alum's continuous teasers and hints could indicate its arrival is very soon.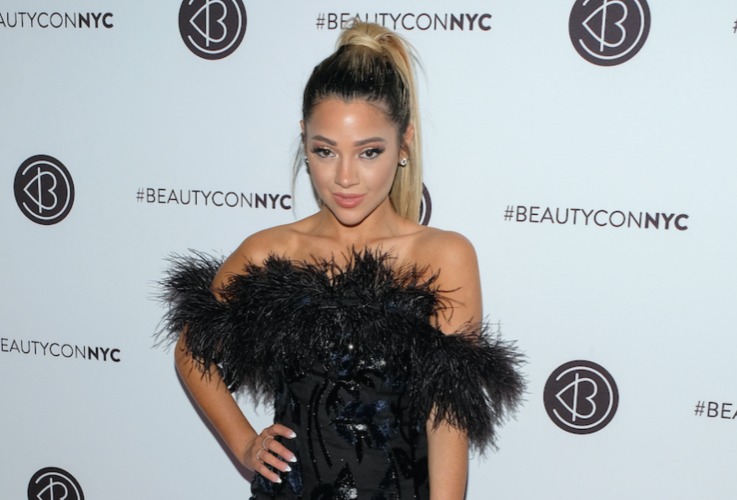 Who Is Gabi DeMartino? Ariana Grande Casts Look-Alike YouTuber as Wannabe in 'Thank U, Next' Video | Culture