Who Is Gabriella Papadakis? Figure Skater Suffers Wardrobe Malfunction During Olympics Routine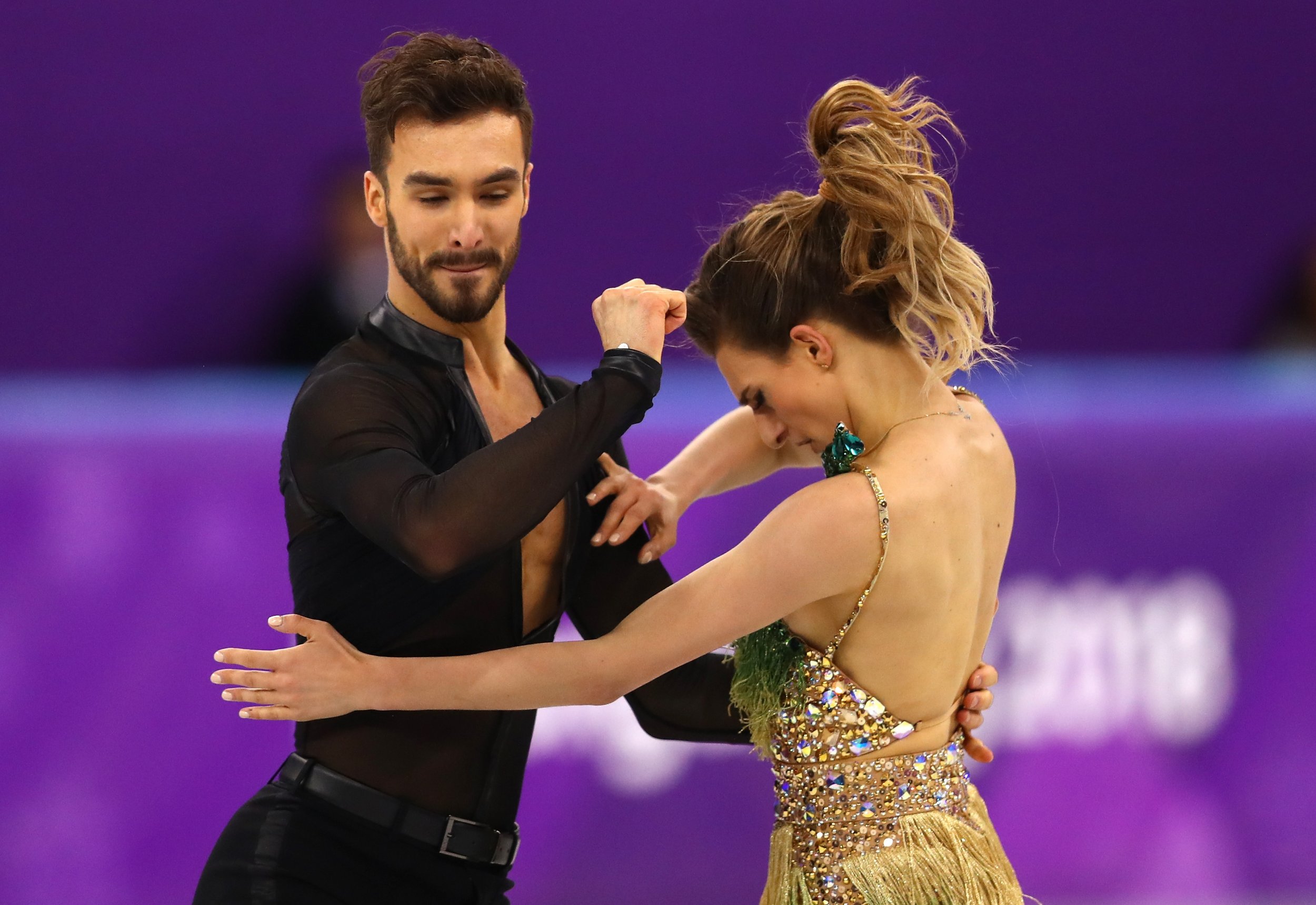 French ice skater Gabriella Papadakis suffered her "worst nightmare" during her short program performance at the Winter Olympics Monday—a wardrobe malfunction that exposed her breast on live television.
The 22-year-old, who, along with her French partner Guillaume Cizeron, was in second place at the halfway point, danced on after a clasp holding her glittery haltertop dress together came undone at the beginning of the routine. When Papadakis threw herself backward for the final element, her costume rode upwards and appeared to reveal the lower part of her left breast on international television - and in slow motion replays at the Gangneung Ice Arena.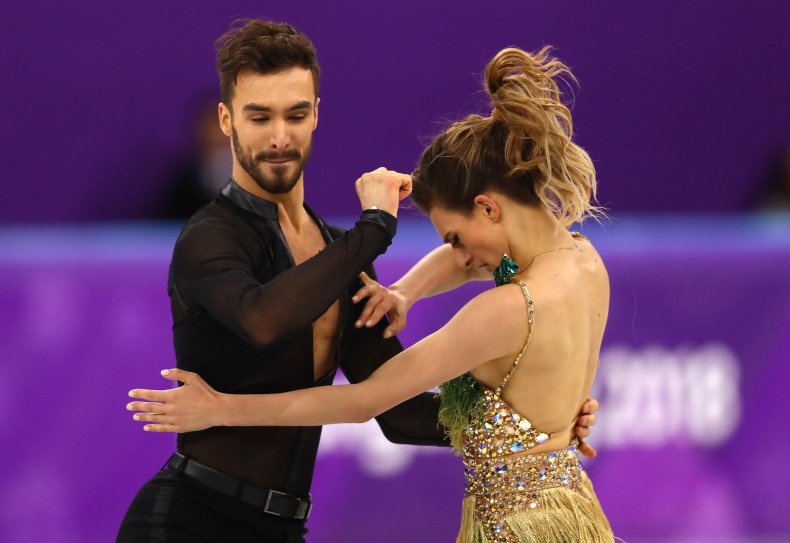 After the mishap, Papadakis told USA Today Sports she was feeling "not great."
"I felt it right away and then I prayed," Papadakis said. "It was my worst nightmare at the Olympics."
The Papadakis and Cizeron are two-time world champions (2015-2016), four-time European champions (2015-2018) and won several gold medals in the Gran Prix series. They were the first to break 200 total points in an ice dancing competition, achieving the score in the 2017 Cup of China in Beijing, China, according to Papadakis's Winter Olympics profile.
She took up figure skating in 1998, in large part because her mother formerly practiced the sport and coached. Papadakis trains 30 hours per week in the high and low seasons in Montreal, Canada.
Papadakis has been hit with a couple of injuries in her professional career. During a practice a few weeks before the 2016 World Championships in Boston, she cut her knee with a skate blade. In December 2015, she suffered a concussion from a fall during practice, causing the couple to miss the Grand Prix series including the 2015 final in Barcelona, Spain.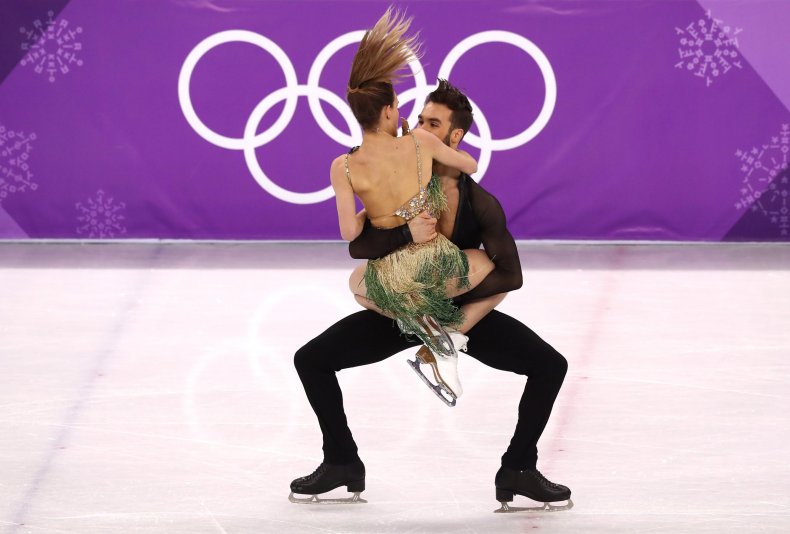 Though Papadakis' wardrobe malfunction pulled focus from the duo's performance, they could still win the gold.
"I told myself I didn't have a choice and that I had to keep going," Papadakis said of the incident. "I think we should be proud we were able to deliver a strong performance with that happening."
Papadakis is not alone in experiencing a wardrobe malfunction in these Winter Olympics. A hook on the back of South Korean figure skater Yura Min's dress came undone seconds into her event last week and she held up her costume by keeping her arms tight to her body.