Spoilers: Who is the Gargoyle King on 'Riverdale'? Everything There Is to Know About the Mysterious Character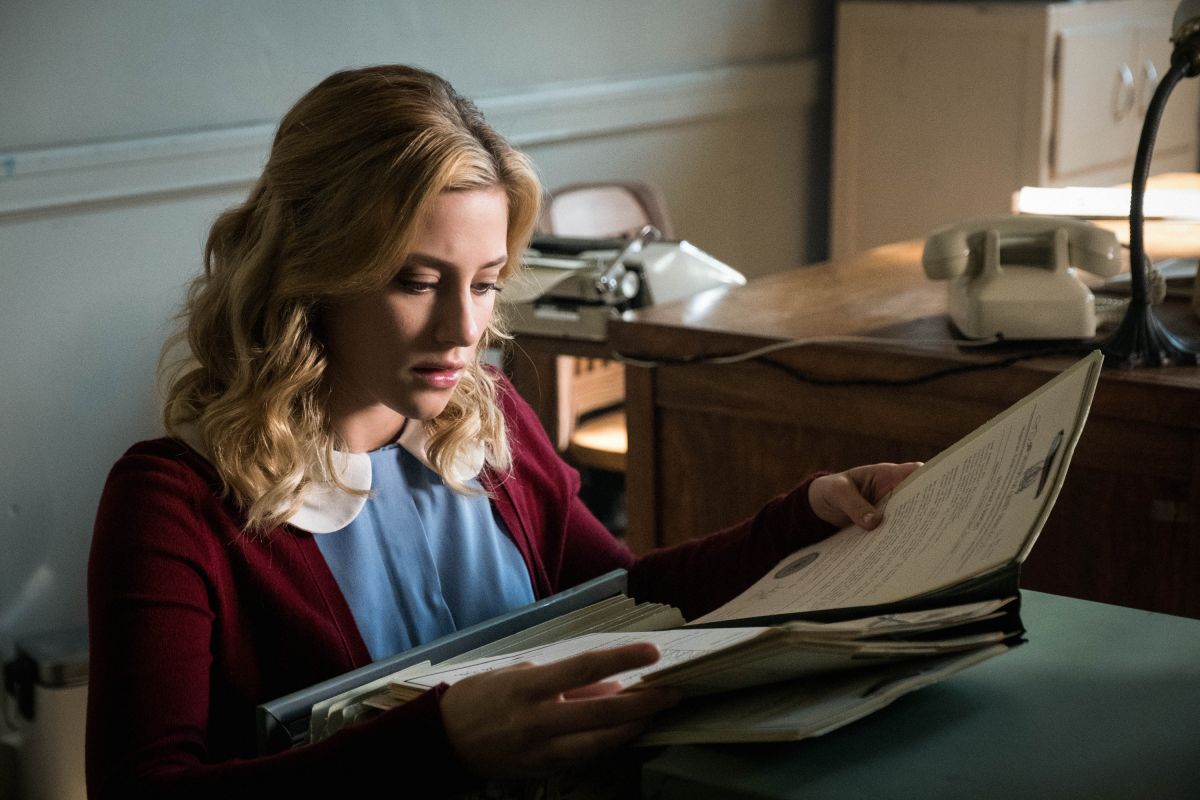 Fans who tuned into Riverdale on Wednesday were likely left with more questions than answers following Season 3's newest episode, titled "Chapter Forty-Two: The Man in Black," as they encounter the Gargoyle King once more. Who is the Gargoyle King? Spoilers ahead, here's everything there is to know about Riverdale's latest threat.
Betty Cooper (Lili Reinhart), in last Wednesday's episode, was carted off to the Sisters of Quiet Mercy—a group home for troubled children—after her mother, Alice Cooper (Mädchen Amick), suspected she'd be safe from the Gargoyle King there. Before this, Betty and Alice came face to face with the Gargoyle King as he appeared inside their home. They ran upstairs as a ladder suddenly appeared before their window. However, it was simply FP Jones (Skeet Ulrich).
While at Sisters of Quiet Mercy, Betty quickly realized she was sent straight to the Gargoyle King himself. It's revealed in "The Man in Black" that the mysterious character was, in fact, being kept in a chamber on-site as a form of punishment for the girls. However, Ethel Muggs (Shannon Purser) is the only girl who's not afraid of the beast as she's been having "the most wonderful conversations with him."
Betty later fakes a seizure to get sent to the infirmary. When left alone, she sneaks a peek at her medical file, which shows a request from "H.L."—Hiaram Lodge (Mark Consuelos—to increase her dosage of Bullio Lapis—fizzle rocks candy—after her first week at the home. She then attempts to escape from the exit Veronica Lodge (Camila Mendes) created when she broke out Cheryl Blossom (Madelaine Petsch) in Season 2, but she gets caught and taken to meet the Gargoyle King.
By the episode's end, Betty becomes a follower of the Gargoyle King. "My king. My savior. Guide me through the night. Bless me with your darkness. Gift me with your flight," Betty said.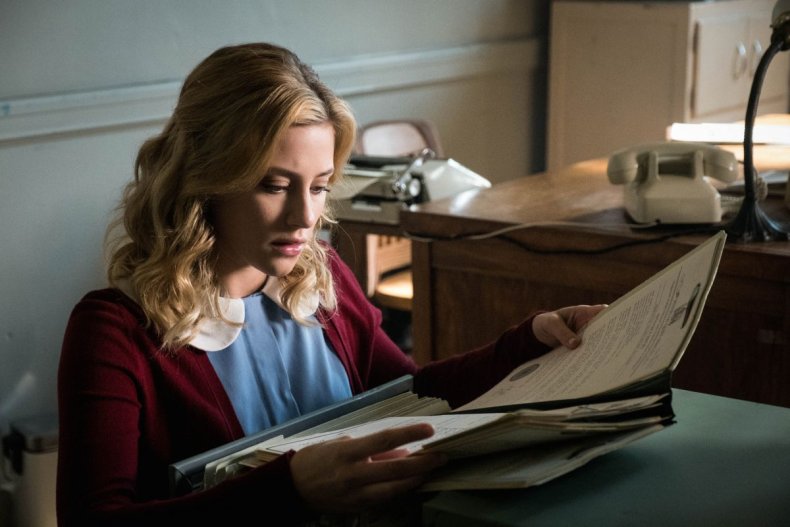 In circling back to last Wednesday's episode, Ulrich discussed FP's abrupt entrance into the Cooper home with TV Line. Much of the scene echoed Scream, a film where Ulrich was revealed to be one of the killers. As FP entered the Cooper family's home, Betty did have a puzzled look across her face. Since Ulrich was one of the killers in Scream, could he have a major role in the Griffins and Gargoyles game?
"There are a lot of plot twists that go along with the show, and so you never really know what to expect," Ulrich told TV Line while keeping quiet on FP's suspicious behavior. "I certainly don't feel safe, necessarily. And I'm always up for good drama."
"The Man in Black" did, however, hint at Hiram's role in the game due to his "business" with Sister Woodhouse (Beverley Breuer). Betty spotted Hiram being handed an envelope with a mystery item in it by Sister Woodhouse. A member of the group home told Betty how Hiram's called the "Man in Black." He was described as an "angel donor" who "helps the sisters with anything they may need." Hiram, in fact, was the one who brought the fizzle rocks to ascension night when her Betty's mother played the game in high school.
Aside from this, there could be more clues about the Gargoyle King's identity in an upcoming comic meant to accompany The CW series. Syfy Wire revealed in November the new comic, out in March, is expected to detail a "hidden and unexpected connection" between Griffins and Gargoyles and The Farm. This, therefore, could position The Farm's leader Edgar Evernever as a likely suspect for Gargoyle King as well.
Riverdale airs Wednesdays at 8 p.m. ET on The CW.
Spoilers: Who is the Gargoyle King on 'Riverdale'? Everything There Is to Know About the Mysterious Character | Culture