Who Is Gwen Stefani's Ex and Kingston's Dad, Gavin Rossdale?
Gwen Stefani shared a photo of her oldest son, Kingston Rossdale, with her more than 10 million Instagram followers on Tuesday, in celebration of the teenager's birthday.
"Happy 14th bday to my firstborn son," Stefani captioned the image. "Thank u, God, for making me his mamma."
Stefani also posted a video of her boyfriend, country singer Blake Shelton, showering Kingston with affection on the boy's birthday. But in case the last name isn't enough of a clue, Kingston was born before Stefani's ongoing relationship with her fellow judge on The Voice. Instead, Kingston is the oldest of three children Stefani had with Gavin Rossdale, of the English rock band Bush.
Rossdale also wished his son Kingston a happy birthday on Instagram, writing, "King you blow me away."
"Such a kind funny smart handsome naughty spirited articulate dynamic sapien," Rossdale wrote on Instagram on Tuesday, before going on to apologize that they'd be unable to throw a big birthday party this year (presumably in light of ongoing coronavirus pandemic restrictions). "You're the love of my life. The eye of my apple. You know I do it all (mostly) for you and your siblings right?"
Though he might not have the name recognition of Stefani or Shelton, Rossdale is a celebrity in his own right, and was an MTV staple throughout part of the '90s. In 1992, Rossdale formed Bush with guitarist Nigel Pulsford. In 1994, they released their debut album, Sixteen Stone, which eventually peaked at number four on the U.S. Billboard charts. Singles like "Machinehead," "Glycerine" and "Everything Zen" helped define radio-friendly alternative rock in the immediate post-grunge period.
At the same time that Bush capitalized on the angst-ridden sound that was ushered into the mainstream by bands like Nirvana and Pearl Jam, Stefani's own band, No Doubt, was opening up a new lane for mid-'90s alternative stations by synthesizing the punk ethos with poppier sounds pulled from ska and reggae. In 1995, they released Tragic Kingdom, which went on to sell more than 16 million copies. (Bush's Sixteen Stone eventually sold more than six million.)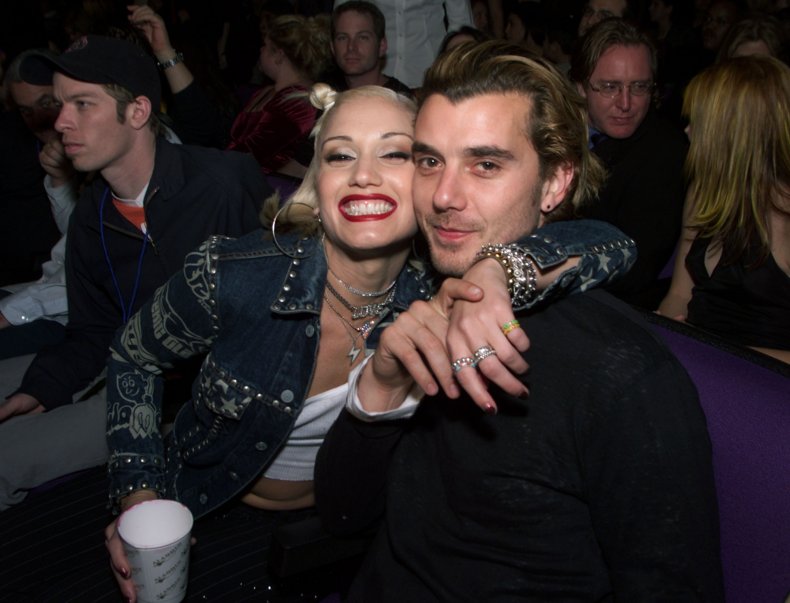 Later that same year, No Doubt and Bush played at an annual holiday concert put on by Los Angeles radio station KROQ (who had helped introduce Bush to American audiences by giving singles from Sixteen Stone heavy rotation). At the show, Stefani met Rossdale. The two got married years later, in September 2002, in London. Together they had three sons, beginning with Kingston James McGregor Rossdale in 2006. Kingston was followed by Zuma in 2008 and Apollo in 2014. Rossdale also has a daughter from a previous relationship. Stefani and Rossdale announced plans to divorce in 2015. The couple share joint custody of their sons.
Bush released four more albums before disbanding in 2002. Rossdale continued to perform via multiple solo projects, including fronting the band Institute and performing the song "Adrenaline," which became a WWE soundtrack mainstay. Rossdale also spent the intervening years acting, appearing in the movies Constantine, Zoolander, Little Black Book and The Bling Ring. In 2010, Bush reunited and the band has since released three new albums.