Who Is George P. Bush? Donald Trump Endorsed by Bush Family Member 'That Got It Right'
George P. Bush has drawn attention by explicitly supporting Donald Trump ahead of the election, something other members of the family that spawned two presidents have so far refrained from doing.
Bush, 44, the Texas Land Commissioner, told The Dallas Morning News and The Texas Tribune he intends to endorse the president, as he did in 2016.
"President Trump is the only thing standing between America and socialism," he said. "I endorsed President Trump in the 2016 election cycle and plan to do so again in 2020."
Trump thanked him for his support in a post on Twitter, describing receiving his backing as a "great honor." The president previously described him as "the Bush that got it right."
Who is George P. Bush related to?
George P. Bush's father is Jeb Bush, the former Florida governor who also ran unsuccessfully against Trump in 2016 to be the GOP presidential candidate.
He is also the nephew of George W. Bush, the 43rd president of the United States, and grandson of George H.W. Bush, the 41st president of the United States.
He lives in Austin, Texas, with his wife Amanda, and their two children.
What does he do?
George P. Bush was first elected as Texas Land Commissioner in 2014 and reelected to in 2018—with Trump having supported his bid for another term.
According to his website, he "works to safeguard our Texas coastline as well as ensure Texas veterans receive the benefits they've earned."
In the role, Bush oversees the Texas General Land Office, which "manages state lands, operates the Alamo, helps Texans recovering from natural disasters, helps fund Texas public education through the Permanent School Fund, provides benefits to Texas Veterans, and manages the vast Texas coast," according to its website.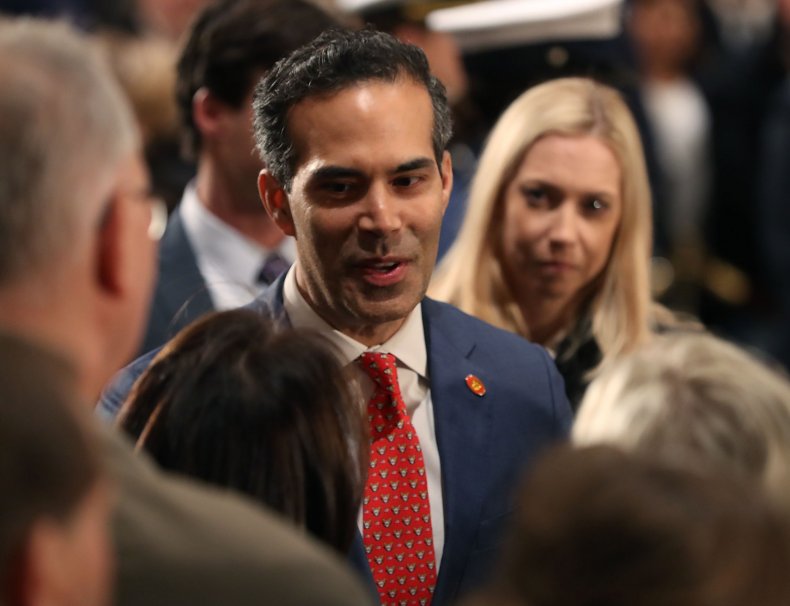 He previously served in Afghanistan, as an officer in the U.S. Naval Reserve, as part of Operation Enduring Freedom.
Bush has also worked as a public school teacher and, prior to becoming Texas Land Commissioner, he ran a real-estate private equity firm.
Why is it notable he supported Trump?
Bush's support of Trump is notable because of the president's tense relations with other notable members of the family.
Trump previously called him: "The only Bush that likes me."
The president has previously clashed with other members of the family, calling Jeb Bush "low energy Jeb" when they ran against each other for the presidential nomination.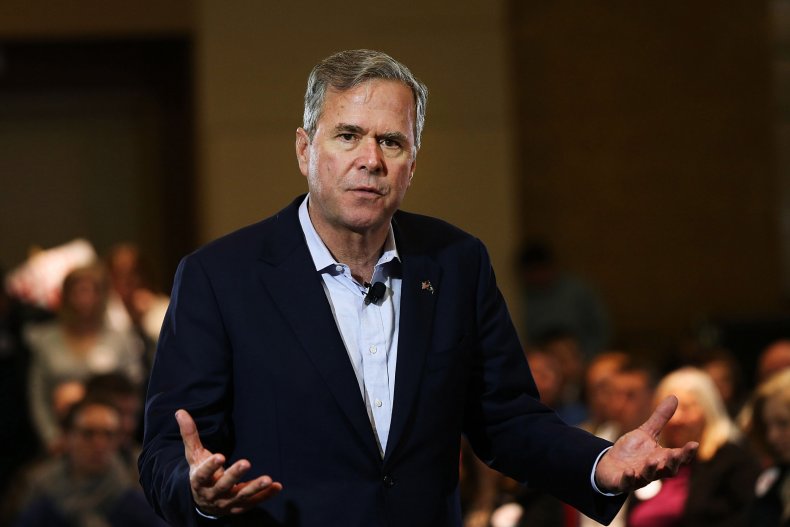 The former Florida governor went on to criticize Trump for his attacks on his rivals, stating in a CNBC interview: "I can't imagine having to attack someone to make yourself look strong."
Trump recently clashed with George W. Bush, who he had also criticized on the campaign trail in 2016, after the former president called for partisanship to be cast aside in the face of the coronavirus outbreak.
President Trump responded by criticizing his predecessor for not defending him during his impeachment trial: "He was nowhere to be found in speaking up against the greatest Hoax in American history!"
Jeb and George W. Bush were both among notable Republicans who declined to vote for Trump in 2016.
Recently, there has been speculation over whether they will this time, with the former president's office stating claims he has said he will not support Trump are "completely made up," and telling The Texas Tribune he has not indicated how he will vote.