Who Is George Tyndall? Former USC Gynecologist Accused of Inappropriate Conduct by 52 Patients
Former University of Southern California (USC) gynecologist George Tyndall is under investigation by the Los Angeles Police Department (LAPD) after it and the school received 52 complaints of inappropriate behavior.
Allegations against Tyndall were first reported by the Los Angeles Times this month, and the paper reported that the school has received more than 400 calls to a hotline it set up in response to the allegations.
LAPD Assistant Chief Beatrice Girmala in a press conference on Tuesday said that Tyndall's practices appeared to have gone "beyond the norms of the medical profession and gynecological examinations."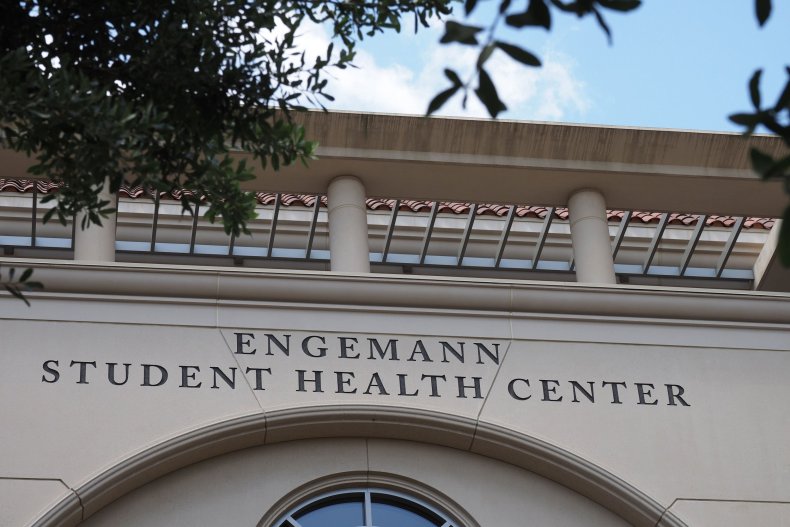 Police are asking anyone else who may have experienced inappropriate behavior to come forward, estimating that in his nearly 30-year career at USC, Tyndall had possibly seen more than 10,000 patients.
"We wanted to personally outreach to those who may have been impacted and believe they have been the victim of criminal conduct," said Girmala. "We sincerely realize that victims may have difficulty recounting such details to investigators. We are empathetic and ready to listen."
The complaints include allegations of inappropriate touching, photographing and suggestive remarks. In the Los Angeles Times's investigation, several complaints against the doctor's behavior were uncovered, including "racially insensitive remarks." In its own investigation, USC said it was unclear why the doctor was allowed to remain in his position. The paper's investigation showed "chaperones," or female medical staff that accompanied Tyndall, expressed concern about his behavior beginning early on in his tenure.
The most serious allegation the LAPD is investigating is alleged penetration with fingers, according to the Los Angeles Times, a practice Tyndall defended to the newspaper while also denying any wrongdoing. The LAPD did not comment to Newsweek beyond a press release.
Tyndall resigned from the school in 2017. USC and Tyndall face civil lawsuits from 27 people for inappropriate behavior.
USC's handling of the doctor received widespread criticism. Amid scandal, the school's president, C.L. Max Nikias, agreed to step down, it was announced last week.
"We recognize the need for change and are committed to a stable transition," said a member of the School's Board of Trustees in a letter to campus.
USC did not immediately respond to Newsweek's request for comment.