Who Is Georgina Chapman? Harvey Weinstein's Second Wife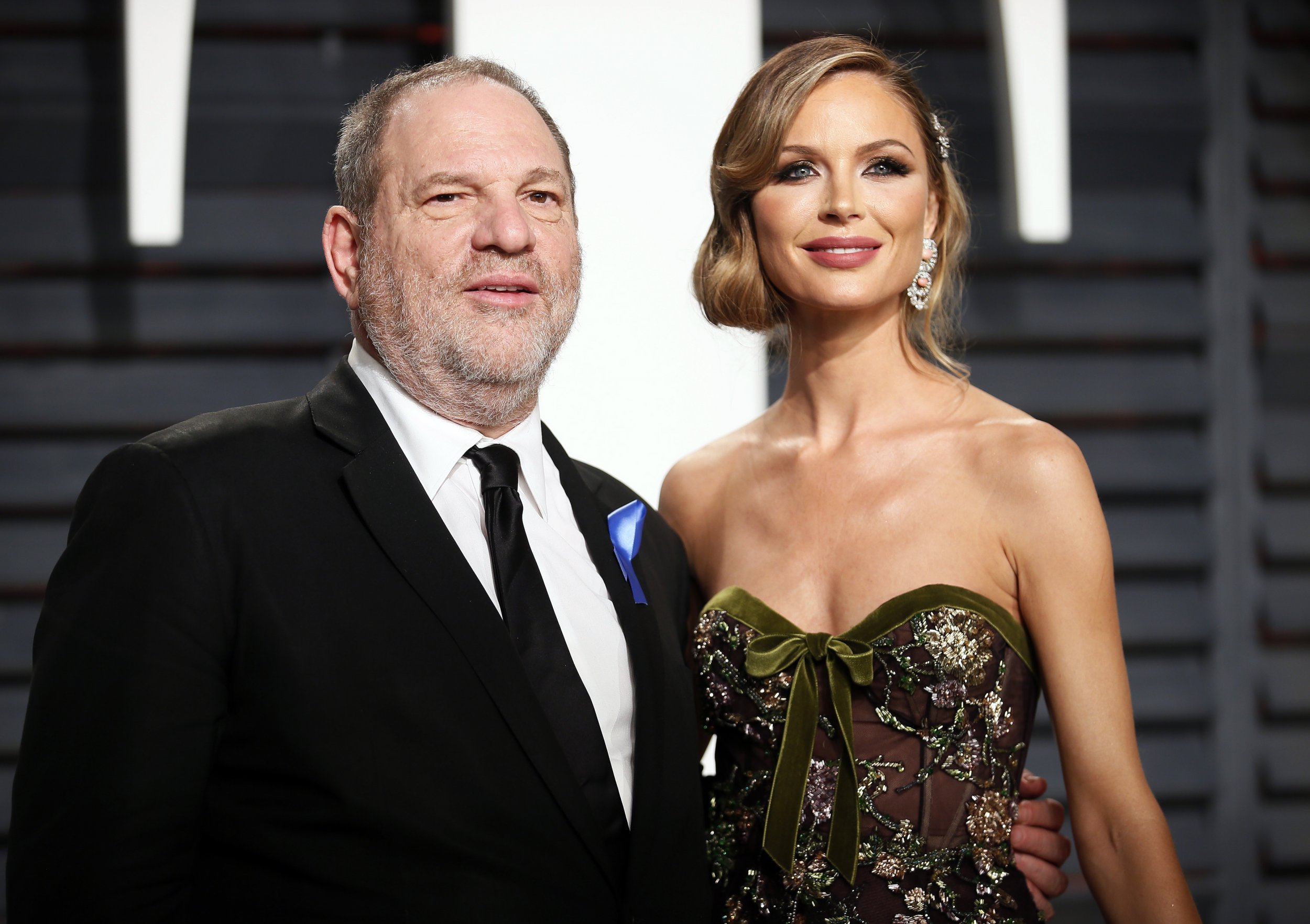 After eight years with Harvey Weinstein, Georgina Chapman, his second wife, is now being put in a difficult position.
An English former model and co-founder of Marchesa, a high-end fashion label based in New York City, Chapman was in the middle of presenting the new autumn/winter 2018 bridal collection when The New York Times released a detailed report accusing her husband of a long history of sexual assault.
The article includes the actress Ashley Judd saying she was invited to Weinstein's hotel room, where he waited for her in his robe and asked for a massage and for her to watch him shower. Accusations of sexual assault were leveled by women who have worked for his company.
Weinstein's wife is no stranger to the spotlight. Originally from London, Chapman is the daughter of journalist Caroline Wonfor and the multimillionaire Brian Chapman, who founded Percol. After going to school in England, she moved to America to start the Marchesa brand with colleague Keren Craig.
The fashion label quickly grabbed the attention of Vogue, and stars including Blake Lively, Sandra Bullock and Rihanna have donned its iconic dresses for the red carpet. Chapman's net worth is $20 million, while her husband's is about $150 million, according to a Forbes 2013 report.
Chapman and Weinstein met in 2004, when the 65-year-old approached the young model at a party. They dated for three years before getting married in 2007. They have two children together.
Amid the recent allegations, the future of their marriage is uncertain. According to People, sources have said that a divorce is "inevitable," and that Chapman is concerned about the effect the allegations may have on the clothing line.
While there is a lot of information on the couple and their marriage, the same cannot be said about Weinstein's previous marriage, to Eve Chilton. In 1986, Chilton was an assistant to Weinstein at Miramax when she caught the boss's attention. The two exchanged vows less than a year after they met. They had three children together, but divorced in 2004.