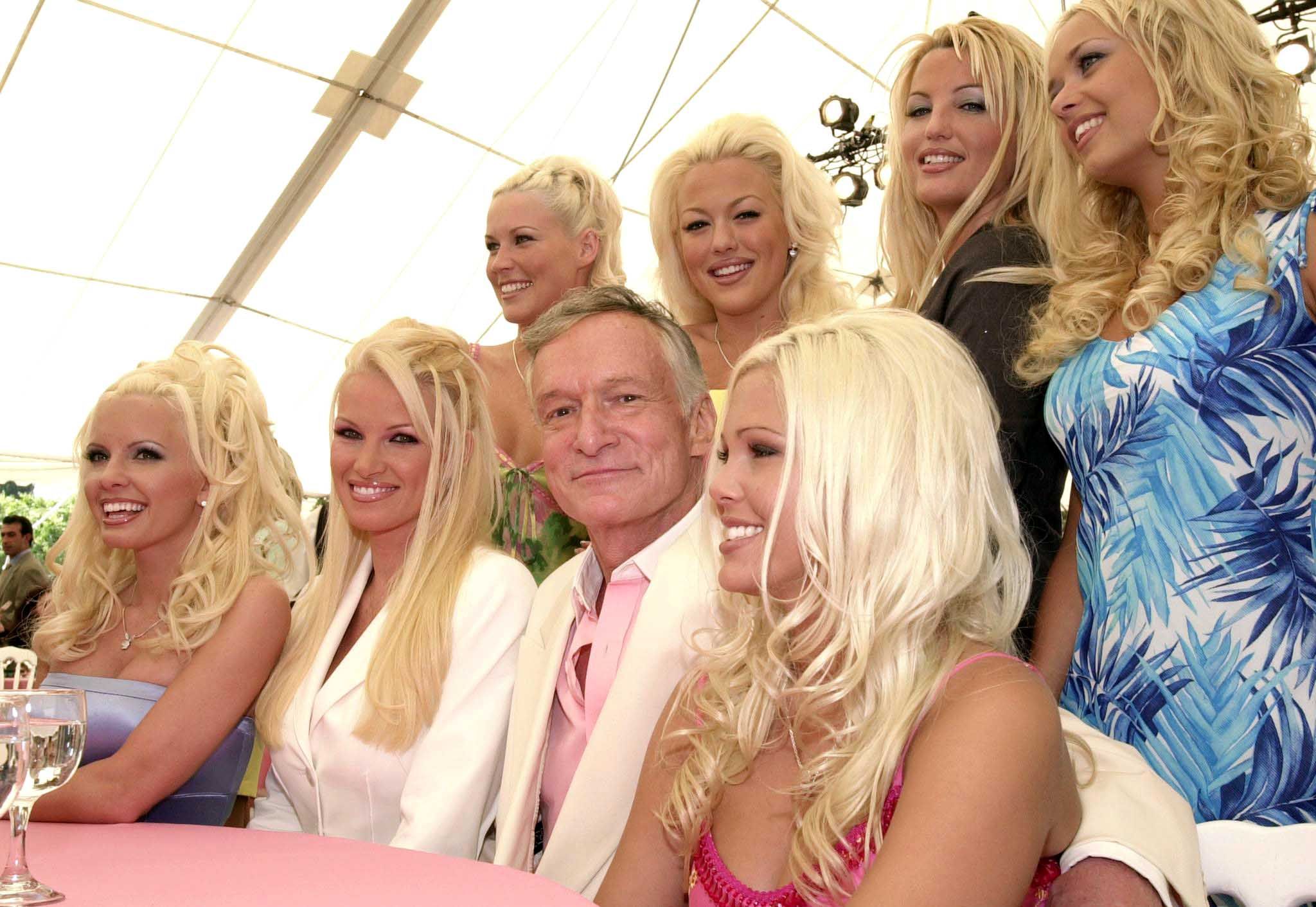 Hugh Hefner, the icon who built the Playboy empire, died at the age of 91 Wednesday evening, leaving behind a long and successful legacy that included many attractive women—and millions of dollars.
Hefner launched the infamous magazine brand in 1953 when he was 27. It quickly became a sensation, with a readership that continued growing throughout the years, known for women sporting its trademarked bunny ears. The magazine is currently published in more than 20 countries around the world, which drive more than $1 billion in sales annually.
With the growing popularity of the nude magazine, Hefner became synonymous with the brand—and his satin robes.
Before his death, estimates had his net worth at $43 million. But that number doesn't include last year's sale of the Playboy Mansion in California, which was taken off the market for $105 million.
The $43 million was made public in 2009 when Hefner filed for divorce. At the peak of Playboy, Hefner was worth more than $200 million, but as the magazine's circulation dropped, so did profits, according to Celebrity Net Worth. At the time of his death, Hefner owned 35 percent of the Playboy brand and all of the actual magazine, the website reported. He had $36 million in stocks and bonds and another $6 million in a joint account with an unnamed person, with the rest in cash. Hefner made a little more than $100,000 a month from the magazine, the rest coming from a pension and retirement, interest and other ventures.
Despite his age, Hefner was active when it came to dating the beautiful women he surrounded himself with, even marrying a few playmates. He married his current wife, Crystal Harris, in 2012.
It's unclear what Hefner's last wishes were in his will, but when it came to money, he was very generous, even with his former girlfriends. He reportedly planned to give $3 million to his ex Holly Madison, who appeared with Hefner on the E! channel reality show The Girls Next Door.
Along with Harris, Hefner leaves behind four grown children. He died of natural causes at the Playboy Mansion surrounded by family, according to Playboy Enterprises.
He will be buried in Westwood Memorial Park in Los Angeles, according The New York Times. The newspaper reports Hefner bought the mausoleum drawer next to Marilyn Monroe.