Who Goes Home on 'The Bachelor' Week 3? Predictions and Spoilers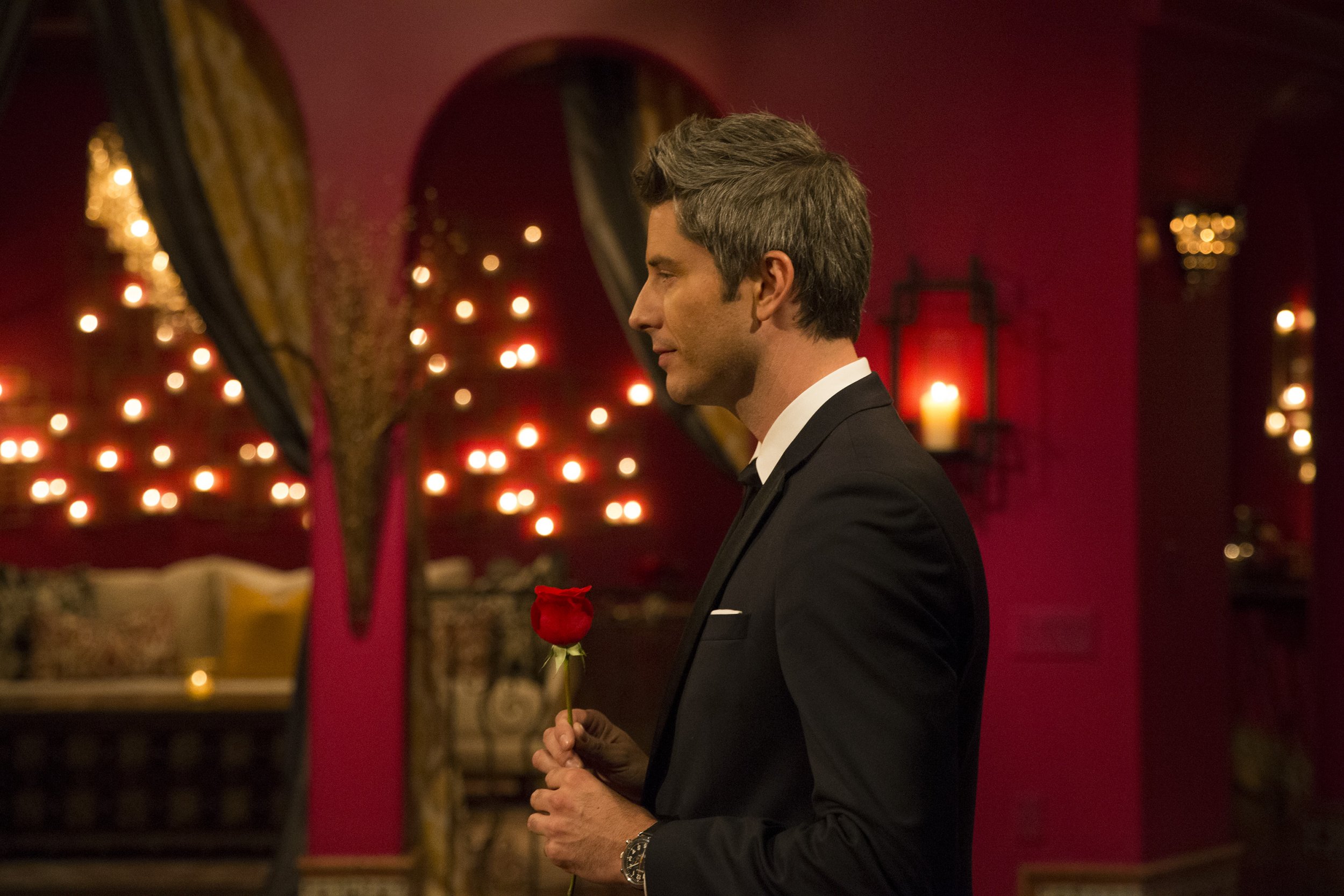 Warning: This post contains potential spoilers for The Bachelor Season 22, Episode 3.
It's Week 3 of The Bachelor, and tension is heating up among the women competing for the heart of Arie Luyendyk Jr. ABC's solution? Invite the ladies to blow off some steam by physically fighting each other.
Yes, as fans saw in last week's preview, Monday's episode of the reality dating show will feature a wrestling group date called GLOB, aka Gorgeous Ladies of the Bachelor. (Viewers might recognize GLOB as a play on GLOW, or Gorgeous Ladies of Wrestling, the 1980s all-female pro-wrestling organization that was recently the subject a Netflix series of the same name.)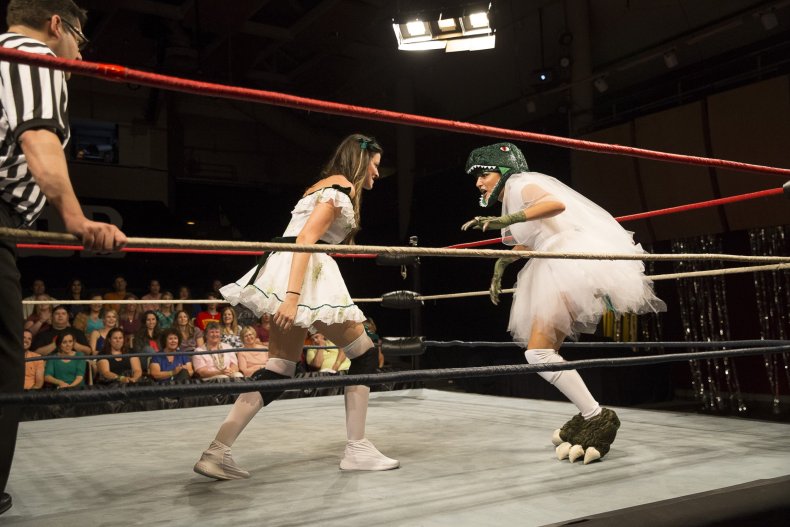 For GLOB, eight bachelorettes go head to head: Bekah M. vs Maquel, Marikh vs Lauren B., Tia vs. Bibiana and Krystal vs. Jacqueline. Surprisingly, despite their verbal fight last week, the producers chose not to pair up Bibiana and Krystal.
And yes, skimpy outfits will be involved.
For the second group date of the episode, Luyendyk takes Ashley, Caroline, Jenna, Becca K., Chelsea, Brittany T. and Annaliese to a dog show. Compared to the monster trucks and wrestling, this is arguably the best Bachelor date of the season. Much of it involves the contestants petting and hugging the dogs rather than any tricks being performed. (No complaints here.)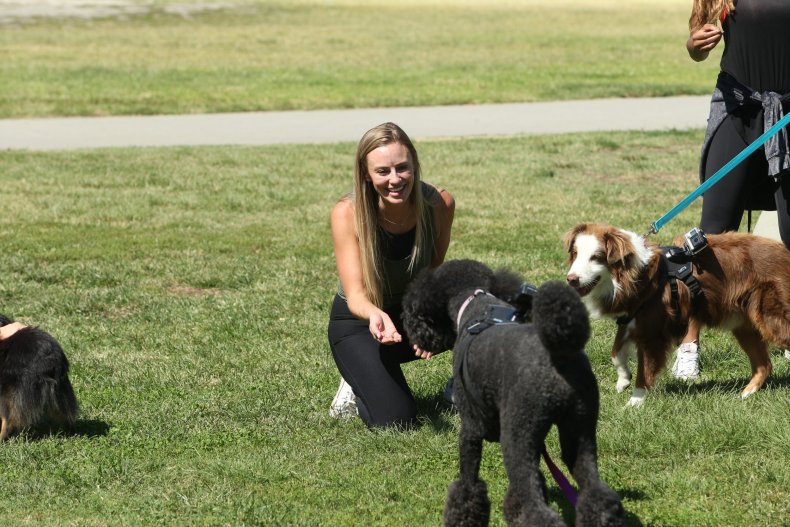 Bachelor Nation knew about the group dates thanks to last week's promo, but the coveted one-on-one date slot—as well as who gets eliminated—is still a mystery.
(Warning: Stop reading now if you want don't want The Bachelor Season 22 Episode 3 spoilers!)
There are some rumors out there, thanks to Bachelor fansite Reality Steve, which posts spoilers in advance. The Bachelor shot months ago, so leaks often happen.
According to Reality Steve, rumor has it the lucky lady for the one-on-one will be Lauren S. She and Luyendyk head off to a winery—but things must not go well, because Steve also reports she gets eliminated after the date. After starting with four Laurens, Lauren B. might be the last one standing.
If Reality Steve's report is reliable, Brittany T. is the next to go home—but not because she was eliminated. She was reportedly still injured from the demolition derby group date last week. (Hopefully, ABC will cover her medical bills.)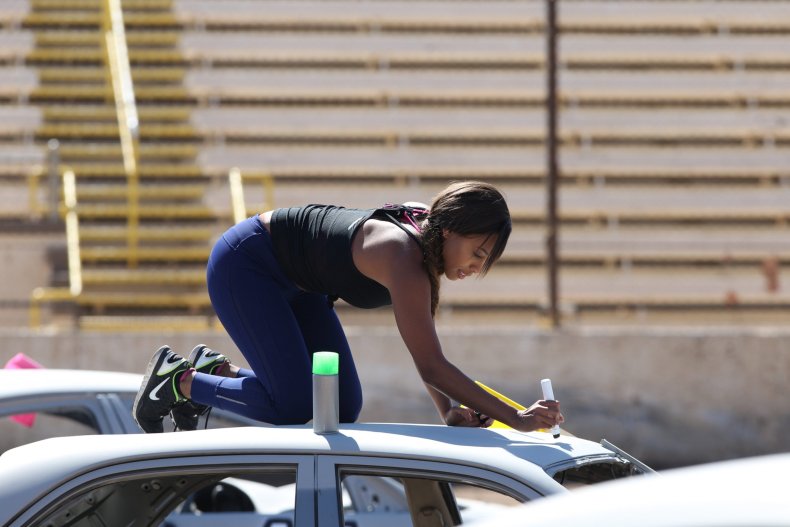 Which brings us to the Week 3 rose ceremony. Unfortunately, some fans might not be happy with the last Reality Steve elimination prediction: Bibiana doesn't get a rose.
The 30-year-old executive assistant from Miami quickly rose to fan-favorite status last week for her brutal shut down of Krystal. (Krystal interrupted Bibiana's time with Luyendyk last week, and Bibiana's been fuming ever since.) Twitter may love her fiery temper, but apparently that's not what Luyendyk wants in a wife.
At least we can look forward to an epic Bibiana storm-off to end the night.