Who Goes Home on 'The Bachelor' Week 7? Predictions and Spoilers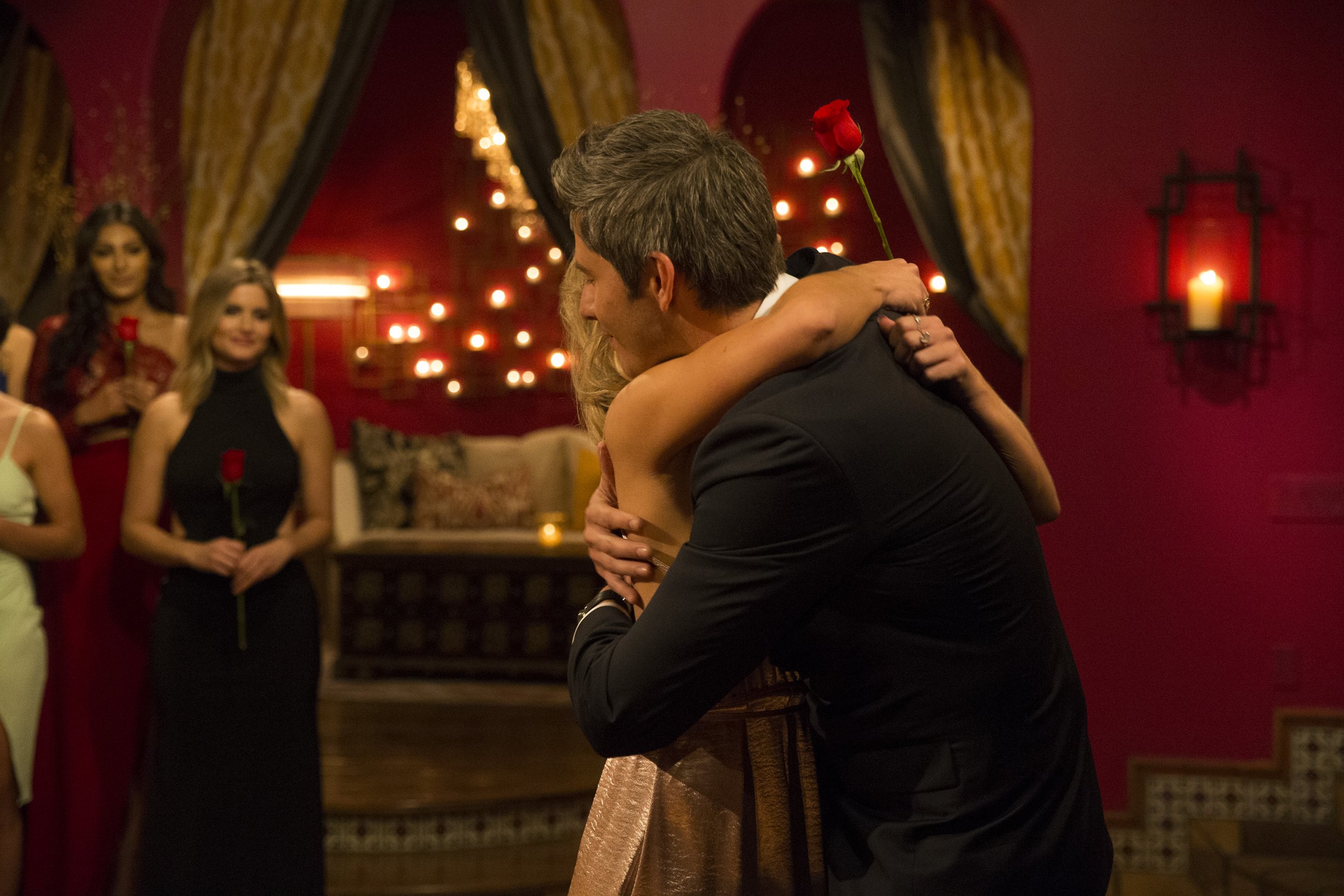 Warning: This post contains potential spoilers for The Bachelor Season 22, Episode 7.
Monday night marks Week 7 of The Bachelor, and Arie Luyendyk Jr. is down to just seven ladies competing for his hand in marriage. By the end of the night, the former racecar driver will narrow that seven down to the final four. Any true citizen of Bachelor Nation knows what that means: Things are about to get ugly on this ABC reality dating show.
Last week was all about Paris. This week, remaining Bachelor hopefuls Becca K., Bekah M., Jacqueline, Kendall, Lauren B., Seinne and Tia are headed south, to Tuscany, Italy. ABC's sneak-peek of the episode revealed that Arie picks Becca K., the 27-year-old publicist from Minneapolis, to join him on the first one-on-one date of the episode. After weeks of wrestling and dog training, the network finally picks something romantic: a picnic in the medieval village of Barga.
Next, Arie takes out Lauren, the 25-year-old technology salesperson from Dallas. The two explore the small town of Lucca, Italy. This date is in spite of the fact that Lauren also got a one-on-one last week in Paris. Needless to say, the other girls were not happy with the choice. "It sucks because it's such an advantage that she gets a full day with him," complains Bekah M. in the promo.
Seinne, the 27-year-old commercial real estate manager from California, gets the final one-on-one date. She and Arie spend the day with a local truffle hunter and his Italian family. Meanwhile, Jacqueline—26 and a research coordinator from New York City—doesn't quite get a date, but she does pay a late-night visit to Arie's hotel room to discuss conflicting feelings about their relationship.
Finally, Bekah M., Kendall and Tia go out on the final group date. The three explore an Italian villa, and emotions run high as they all compete to make it to the hometown episode with the final four.
That's everything we know for sure, thanks to the official ABC synopsis. But there are rumors out there as to who those lucky final four will be thanks to Bachelor fansite Reality Steve, which reports on spoilers in advance. The Bachelor filmed in late 2017, so leaks do happen, and Reality Steve is usually (though not always) right about these things.
If we are to trust Reality Steve's prediction for Week 7, then Jacqueline eliminates herself during that "talk" with Arie. It's not clear when exactly Bekah and Seinne leave the show—but Reality Steve guesses that Bekah is eliminated during the group, while Seinne goes home at the rose ceremony.
That means the final four will be Lauren B., Becca K., Tia and Kendall. Next week, they'll all introduce Arie to their families during the hometown dates: Dallas for Lauren; Minneapolis for Becca; Weiner, Arkansas for Tia and Los Angeles for Kendall. There are only three more weeks of this madness before Arie makes an ill-informed proposal. Stay tuned!