Who Got Engaged During the 'Bachelor in Paradise' Season 6 Finale?
ABC's Bachelor in Paradise concluded its sixth season with not just one proposal, not two proposals, but three proposals — a record high for the romance-driven show. Beware, there are going to be spoilers as we journey through tonight's litany of sunburns, hopeful glances, champagne lunches and broken hearts.
This is the final episode of the season, and everyone knows what that means — fantasy suite time! And for the remaining couples, it means a choice between choosing permanent commitment or splitting up for good. After hours of flirtation, ambivalence and trying to figure out where they belong, our remaining couples try to pick between forever love and forever estrangement.
Dylan Barbour had a thing for Hannah Godwin from week one on — but she had a fling with Blake Horstmann, leaving Dylan to convince Hannah to take a chance on him through persistence. Forced to pick between the two of them several episodes earlier in this season, Hannah ended up picking Dylan.
Everything after that was as smooth as silk, and — in spite of the fact that Hannah was temporarily stuck in her coach while getting to the proposal location — the twosome were engaged, and according to the reunion show, remain blissfully happy.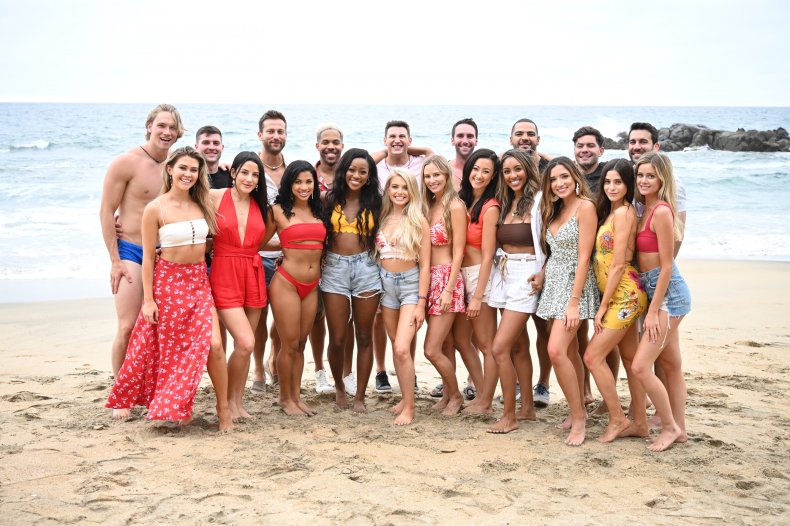 Most viewers expected Katie Morton and Chris Bukowski to break up before the show ended. Chris went through seven years of botched relationships on the Bachelor family of shows and was cautious about his own feelings about Katie. Everyone around Katie tended to read Chris' feelings for her as nebulous, and many of them thought his inability to commit would ultimately hurt Katie.
But to everyone's shock, Chris pulled out a ring at the proposal ceremony, and the twosome will eventually join in wedded bliss... hopefully. At the reunion show, a teary Katie admitted that "(she) fell in love with potential that may never come to fruition, but I'm just praying it does" — which ultimately led to Chris admitting he loves her.
Demi Burnett and Kristian Haggerty, meanwhile, knew one another before arriving on the shores of paradise. Still, it took them awhile to arrive at the realization that they wanted to be together forever — especially Demi, who came out as the season progressed. But Kristian and Demi battled through their differences, becoming the first same-sex Bachelor couple to become engaged on the show.
For the curious, the next Bachelor is slated to be Pilot Pete. The Bachelor will return with some love in the friendly skies sometime during February sweeps.