Who Is Granger Smith? Country Singer Loses 3-Year-Old Son in Tragic Drowning Accident
Country singer Granger Smith delivered "unthinkable" news Thursday via Twitter. The father of three announced the tragic death of his youngest son, River Kelly after what he described as an accidental drowning at home.
"Following a tragic accident, and despite the doctor's best efforts, he was unable to be revived. Amber and I made the decision to say our last goodbyes and donate his organs so that other children will be given a second chance at life," Smith wrote Thursday. "Our family is devastated and heartbroken, but we take solace in knowing he is with his Heavenly Father."
"River was special. Everyone that met him knew that immediately. The joy he brought to our lives cannot be expressed and his light will be forever in our hearts," he continued. "If there are words to say more, I cannot find them at this moment. Love the ones close to you. There has never been a more difficult moment for us than this."
The 39-year-old went on to say that in lieu of flowers or gifts, the Smith family asks for donations to Dell Children's Medical Center in River's name.
"The doctors, nurses and staff have been incredible," Smith concluded.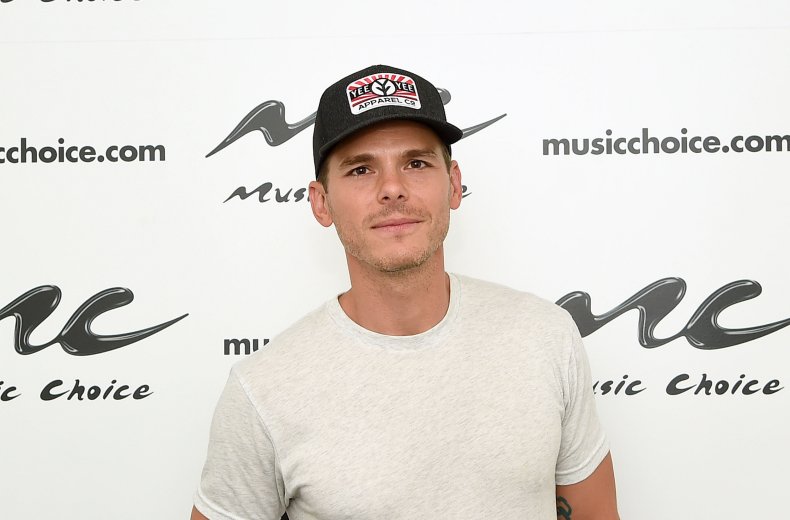 Smith and his wife Amber have been married since 2010 and are also the parents to son Lincoln Monarch, 5, and daughter London, 7.
The 39-year-old is widely known for his 2016 BMI-winning single "Backroad Song." Smith's most recent release came just last month with the music video of his song "Damn Strait."
"This song is my favorite music video and song combo we've released so far this year," the singer wrote on his YouTube channel. "Maybe because it feels like a throwback version of myself. Maybe because I'm the biggest Strait fan there ever was. Maybe because it makes me feel sad for the guy in the story...and sad country music makes me happy!"
"Whatever the reason, I'm pumped to be able to share this song, video and story with y'all," he added. "Hope you like it! ... Hope to see y'all at a show soon."
Smith currently has a sold-out show scheduled for Friday, June 14 at the Higher Ground Ballroom in Vermont, however, it isn't clear whether the show will be rescheduled due to the unforeseen events.
According to the Centers for Disease Control, children between the ages of 1 and 4 have the highest drowning rates, with most occurring in swimming pools at home. And among the children ages 1 to 4 who die of unintentional injuries, drowning accounts for one-third of the deaths.
The death of Smith's son came nearly a year to the day of Olympic skier Bode Miller's daughter, Emeline's death in June 2018 due to a "pool accident."
"We are beyond devastated. Our baby girl, Emmy, passed away," Miller captioned a photo of his daughter at the time. "Never in a million years did we think we would experience a pain like this... Her love, her light, her spirit will never be forgotten."
Who Is Granger Smith? Country Singer Loses 3-Year-Old Son in Tragic Drowning Accident | Culture