Who Is Greg Pence? VP Mike's Brother Wins Republican Nomination for Indiana House Seat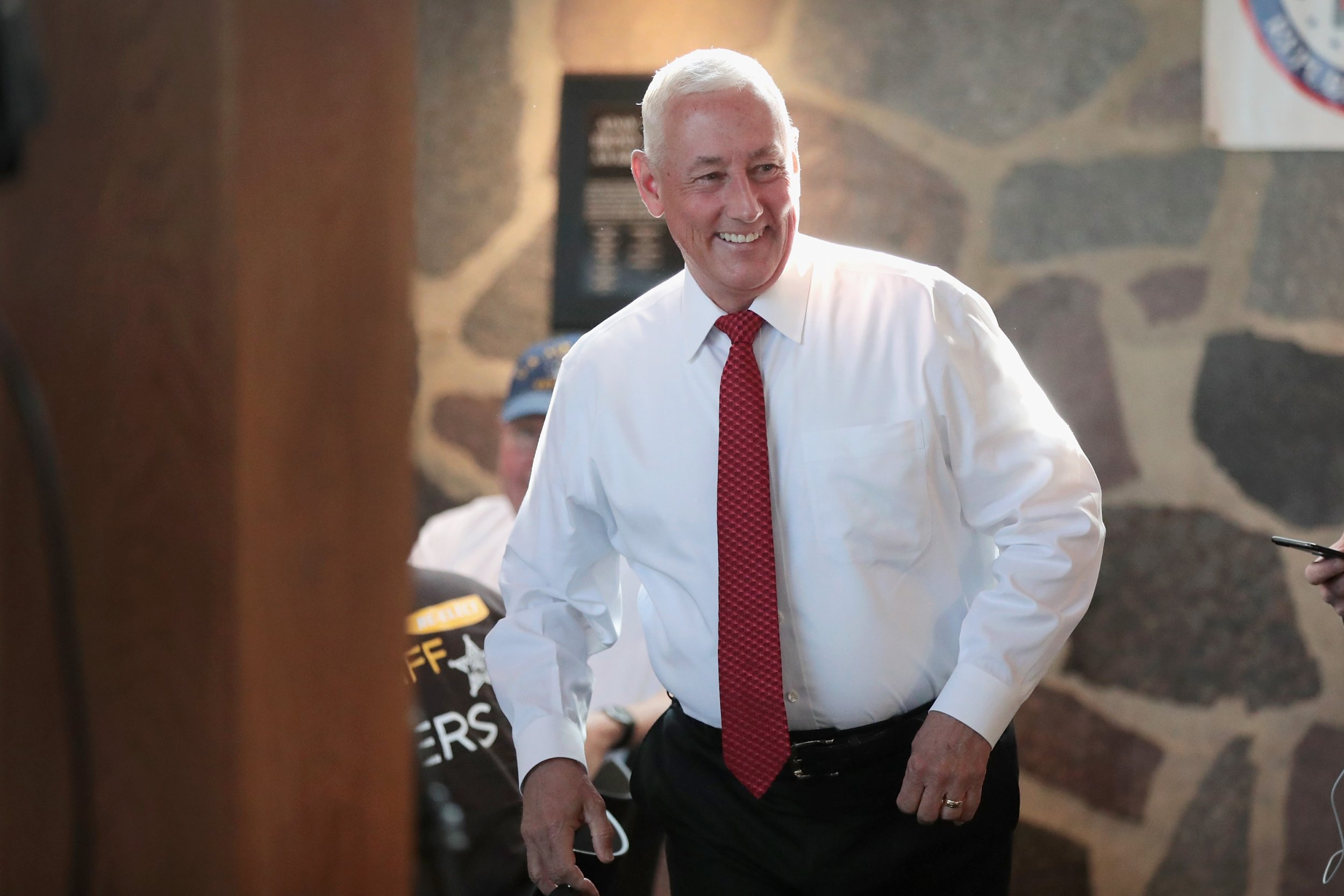 Greg Pence has won the Republican Party's nomination for his brother's old House seat in Indiana's 6th congressional district, according to Associated Press projections.
Pence, Vice President Mike Pence's older brother, defeated four other Republican primary candidates to land the win Tuesday night, after running a $1.2 million campaign with a boost from pro-Trump groups and establishment Republicans. Swiftly following his projected win, Mike Pence took to Twitter to congratulate his elder sibling.
Pence's closest competitor, Jonathan Lamb, accused the 61-year-old veteran and business executive of using his family name to launch his first-time campaign and garner support from the party, though he said Pence's name recognition also had the potential to hurt him.
"No amount of money in the world can buy the name ID that Pence has," Lamb told The New York Times last month. "But with name ID, you step on toes. People don't want to see this dynasty, like the Kennedy's and Bushes."
So far, during his bid for the 6th-district seat—an open one, since Representative Luke Messer is running for Senate—Pence has acknowledged his family legacy but made attempts to distinguish himself from his brother and succeed on his own merits.
"The Pence name is a good name," he told the Associated Press. "There's nothing wrong with that besides the fact that yes, I'm very, very, very proud of my brother Michael."
The younger Pence, though, comes with his own baggage.
A convenience store chain Pence was once president of filed for bankruptcy in 2004 and reportedly committed millions in environmental damage via "leaking underground storage tanks," according to the Times' reporting.
Pence, however, tried to campaign on his business record, releasing ads touting his record in the Indiana community.
"You have to put your employees and customers before yourself," Pence said in a campaign ad. "I've always done that."