Who is Grizzlies' New Head Coach? J.B. Bickerstaff Must Halt NBA's Worst Losing Streak
The Memphis Grizzlies fired coach David Fizdale on Monday and named J.B. Bickerstaff as the interim head coach.
Memphis is mired in an eight-game losing streak and owns a 7-12 mark this season after advancing to the playoffs in 2016-17.
"After a thorough evaluation, I decided a change in course was necessary to move forward and provide the team and organization its best chance at success this season and beyond," Grizzlies general manager Chris Wallace said.
"Coach Fizdale represented the Grizzlies and City of Memphis proudly, and we wish him well as he continues his career."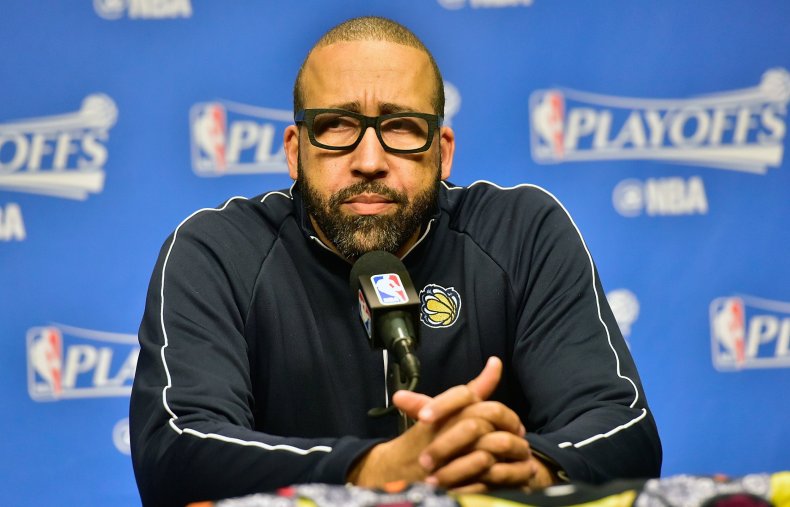 Fizdale has recorded a 50-51 mark since being named the 13th head coach in franchise history on May 29, 2016.
"Coach Fizdale worked tirelessly to achieve on-court success, and for that, we are grateful. We wish him and his family all the best in the future," Grizzlies controlling owner Robert J. Pera said. "We remain focused on achieving sustainable, long-term success."
Bickerstaff, who served as Memphis' associate head coach, posted a 37-34 mark as an interim coach with the Houston Rockets in 2015-16.
Bickerstaff, who spent five seasons with the Rockets (2011-16), also served as an assistant coach with the Charlotte Bobcats (2004-07) and Minnesota Timberwolves (2007-11).