Who Is Gypsy Rose Blanchard? Spoilers for the True Story Behind Hulu Series 'The Act'
Joey King will star in upcoming Hulu true crime drama The Act, which is inspired by a bizarre and controversial story. The series, which released its first trailer on Tuesday, will take a look into the life and constraints of Gypsy Rose Blanchard, who killed her mother. The series, though inspired by the true story, will be reenacted.
Blanchard grew up sick. She was diagnosed with multiple illnesses, from seizures to muscular dystrophy. When Blanchard's mother was found murdered in their home, her community panicked and wondered what happened to the sick, immobile girl. But Blanchard was found a day later, just fine, without her wheelchair for the first time and taking care of herself.
Blanchard's story raises questions of morality and justice, and where to draw the line. Blanchard was said to be a sick child, but she wasn't really sick. Her mother, Dee Dee Blanchard, kept Blanchard and outsiders under the impression Blanchard was deathly ill. Dee Dee constantly explored options of medical treatment, as well as self-induced health issues on her daughter.
This behavior is classified under Munchausen Syndrome By Proxy, a psychological disorder in which a caregiver inflicts illness upon the person they're taking care of, according to WebMD.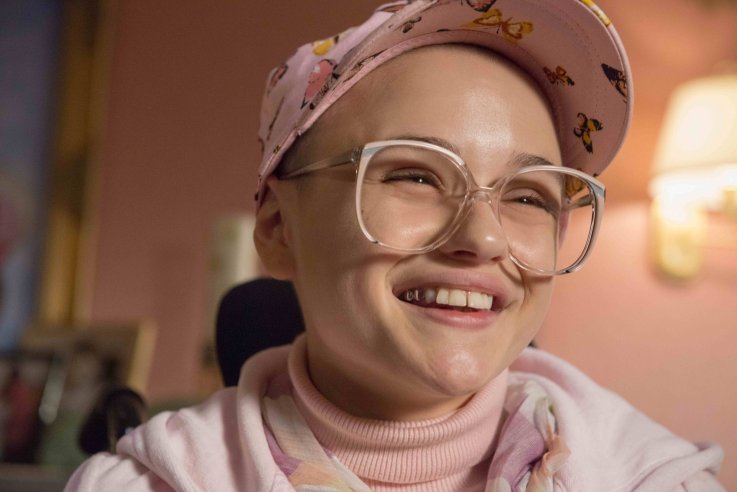 Blanchard seemed unaware of the fact that her illnesses were false for most of her life, but began to find her independence when she entered a relationship online. Blanchard, who was kept childlike and innocent at her mother's hand, entered into a sexual, bondage-inspired relationship with a 23-year-old online. His name was Nicholas Godejohn. The pair began planning a way to run away, which included murdering Dee Dee.
And Godejohn, who already had a criminal record, did just that. One night, Blanchard let Godejohn into the house where he killed Dee Dee. Then, the pair took off.
Many who knew Blanchard and Dee Dee felt sympathy for Blanchard's upbringing, even after she helped kill her mother. Blanchard is now 26 years old and serving a 10-year sentence in prison for killing Dee Dee.
Blanchard's stepmother gave an update on Blanchard's current view on life behind bars. "Despite everything, she still tells me that she's happier now than with her mom," said Kristy Blanchard in an interview with the Springfield Newsletter in February 2018. "And that if she had a choice to either be in jail, or back with her mom, she would rather be in jail."
Blanchard's story has been featured in HBO documentary Mommy Dead And Dearest.
Who Is Gypsy Rose Blanchard? Spoilers for the True Story Behind Hulu Series 'The Act' | Culture