Who is Halima Aden? Model Makes History As First Woman to Wear Hijab and Burkini in Sports Illustrated Swimsuit Edition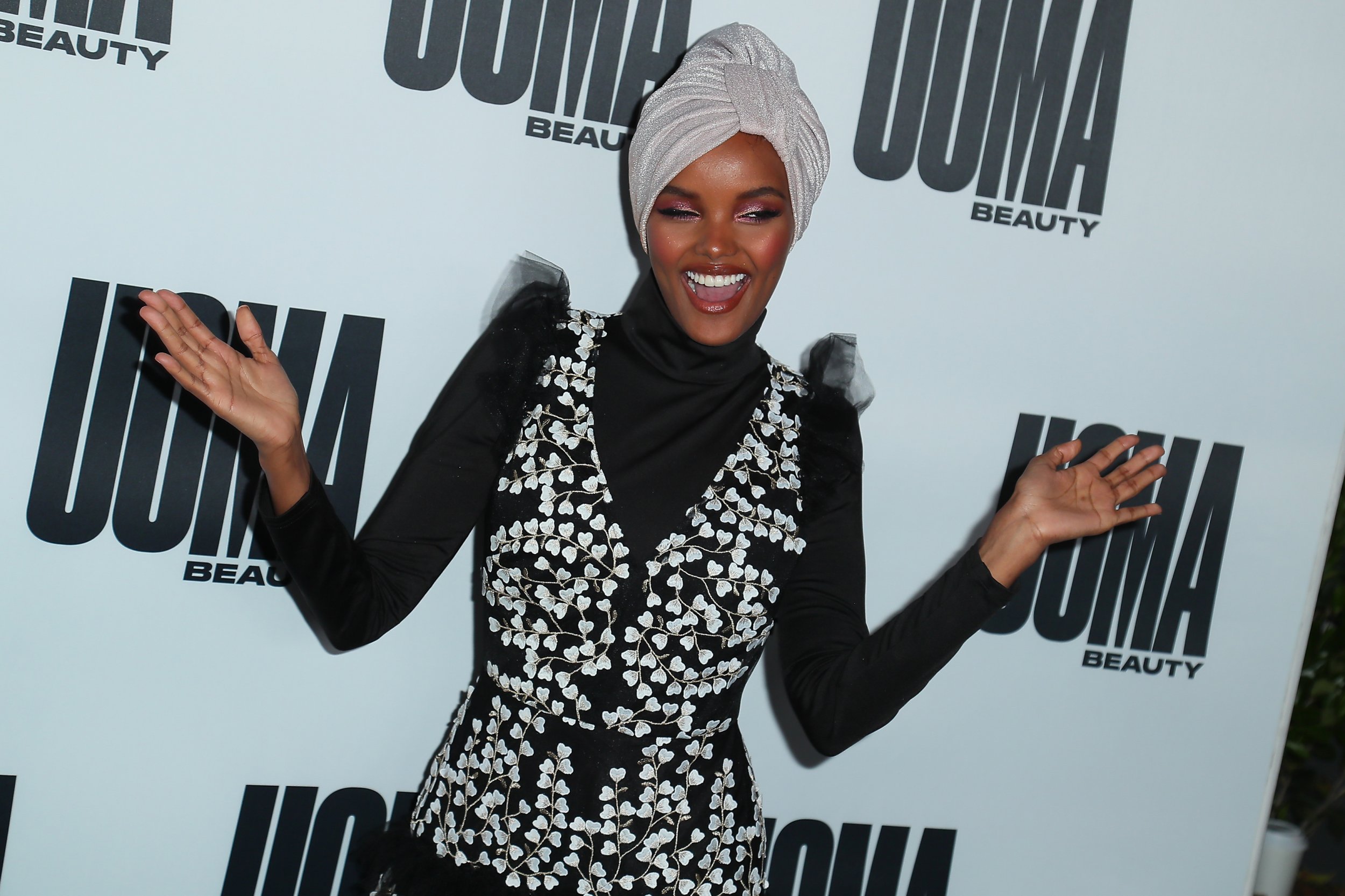 Somali-American Halima Aden made history as the first female model to grace the pages of Sports Illustrated in a hijab and burkini.
The 21-year-old appears in the American sports magazine's 2019 swimsuit edition wearing black and blue burkinis, a swimsuit that covers the whole body except the hands, feet and face. It was designed to respect Islamic traditions of modest dress. She also wore a selection of colorful hijabs.
The shoot, photographed by Yu Tsai, was at Watamu Beach in Kenya, roughly 750 miles from the Kakuma refugee camp where Aden lived before moving to the U.S. around the age of 7. The Sports Illustrated swimsuit edition will hit newsstands May 8.
"I keep thinking [back] to 6-year-old me who, in this same country, was in a refugee camp," Aden told the magazine. "So to grow up to live the American dream [and] to come back to Kenya and shoot for SI in the most beautiful parts of Kenya—I don't think that's a story that anybody could make up."
Commenting on Aden's appearance, Swimsuit Illustrated editor MJ Day said the magazine believes "beauty knows no boundaries."
"I admire Halima, and I consider her an inspirational human for what she has decided to use her platform for and her work with UNICEF as an ambassador," Day added. "She is, in my opinion, one of the great beauties of our time, not only outside but inside. When we met, I was instantaneously taken by her intelligence, enthusiasm and authenticity."
Aden's appearance in the 2019 swimsuit edition was not the first time the model has made history in the fashion industry for wearing a hijab. Two years ago, at the age of 19, she became the first woman in the Miss Minnesota USA pageant history to wear a hijab. Although she did not win the competition, she came in as a semifinalist and was later signed by IMG Models.
Aden shattered traditional Western beauty standards again in April 2018, when she made history as the first hijab-donning female to grace the cover of British Vogue, according to CNN.
In March, she was featured with models Ikram Abdi Omar and Amina Adan on the cover of Vogue Arabia. All the models wore hijabs in the shoot, marking the first time the fashion and lifestyle magazine had featured a group hijab cover.