Who Has Dog the Bounty Hunter Caught? Noted Fugitives Captured Before Brian Laundrie Case
Duane "Dog the Bounty Hunter" Chapman has made headlines recently for his high-profile pursuit of Brian Laundrie, the subject of a manhunt after the death of his fiancée, Gabby Petito.
Chapman, a professional bounty hunter and former reality-TV personality, made a name for himself with his track record of tracking down and capturing wanted fugitives (along with his outlandish personality and appearance). Below is a look at some of his better-known and most noteworthy captures.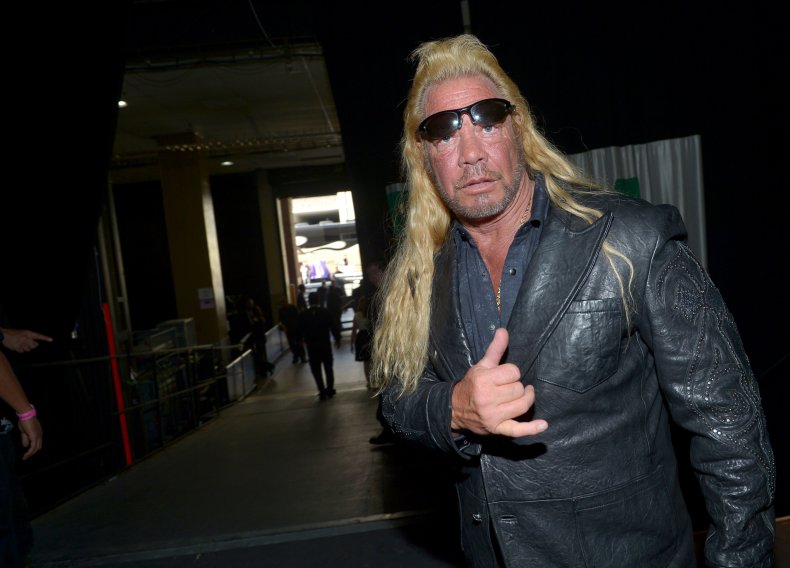 Andrew Luster
Chapman first came to the public's attention for his successful capture of Andrew Luster in 2003. The heir to the Max Factor Cosmetics fortune, Luster went on the run after he was accused of drugging and raping multiple women. (While missing, Luster was convicted in absentia on 86 counts.)
Dog and his team tracked Luster down in Puerto Vallarta, Mexico, and took him into their custody. However, on their way back to the U.S., the team was pulled over by Mexico police. Once the authorities confirmed Luster's identity, he was sent to California, where he remains incarcerated.
The case had both negative and positive effects for Chapman. On the negative side, legal matters hung over him for years, with the threat of extradition to Mexico for possible imprisonment. (Bounty hunting is illegal in the country.) After intervention from American politicians and the statute of limitations running out, the charges against him were eventually dismissed in 2007.
By that time, though, Chapman was already a reality-TV star. The Luster case brought him received widespread media coverage, and the A&E channel gave him his own TV series, Dog the Bounty Hunter. The show debuted in August 2004, and its theme song was performed by Ozzy Osbourne.
The Nuanes Family
The first season of his new reality show saw Chapman searching for Christopher Nuanes, who had violated the terms of his bond for drug possession. During the hunt, it was revealed that Nuanes' mother, Bernadette, and stepfather, Joe, had also violated their jail bonds.
Chapman didn't manage to catch Nuanes in the episode, but he did take Joe and Bernadette into custody after a fight that involved Joe trying to stab Chapman with a crack pipe.
Leonard Trujillo Jr.
In 2019, Chapman found one of the most wanted fugitives in America at the time: Leonard Trujillo, Jr. Among the charges Trujillo faced were armed robbery, assault on a police officer, bank robbery, drug charges and forgery. Chapman's eventual capture of Trujillo reportedly led to the arrest of four others.
"This guy's record is horrendous," Chapman said in a statement after finding Trujillo in Colorado.
Felix Adriano Chujoy
Charged in a labor trafficking scheme, Chujoy and his mother were accused of harboring illegal immigrants at the family's restaurant. Chapman managed to find and capture Chujoy, who was also accused of making and distributing methamphetamine and witness tampering, in the summer of 2020.