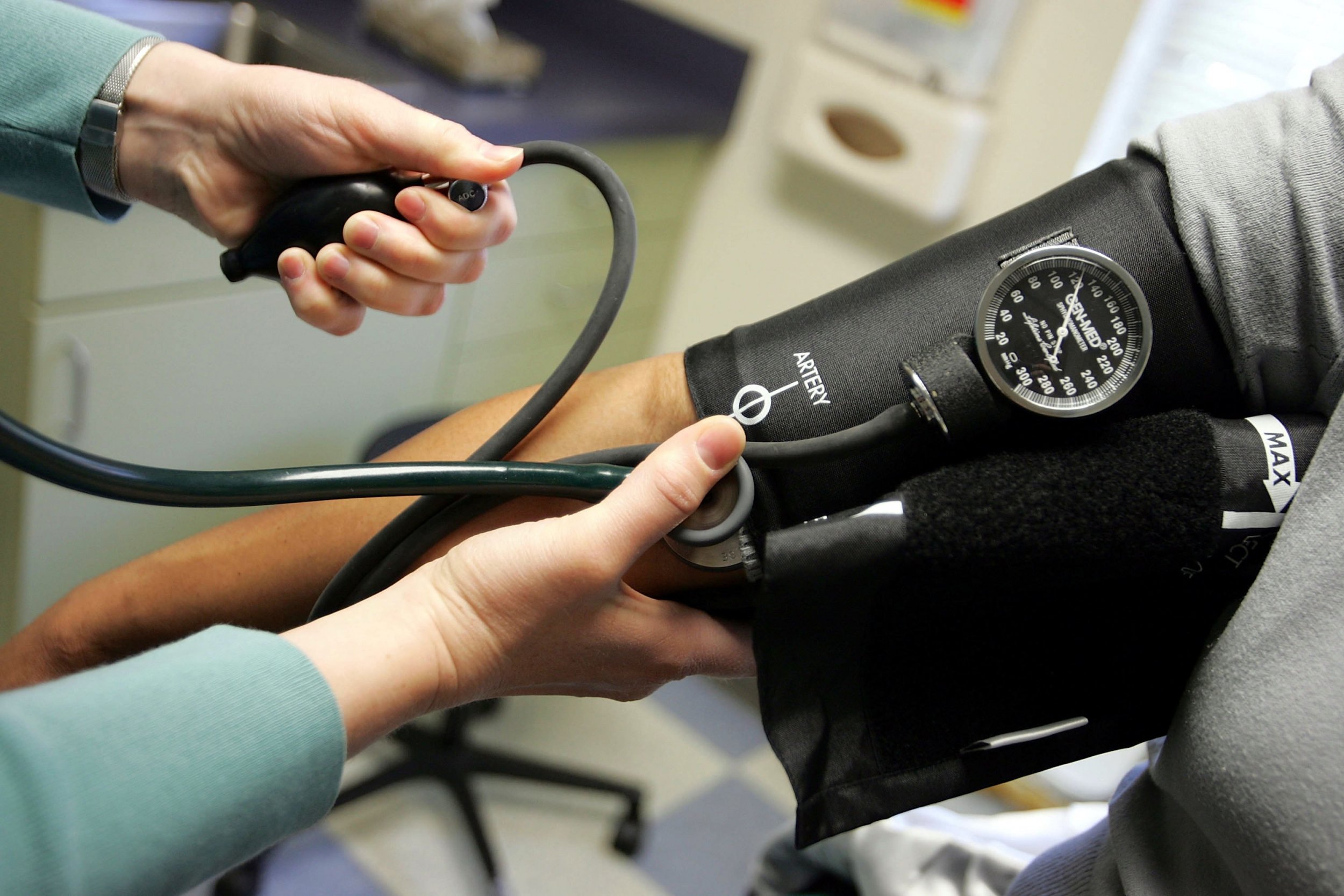 President Donald Trump's anti-union Labor Department released a study that showed joining a union is one of your best shots at getting health care coverage.
Almost every union worker—94 percent—had access to employer-provided health care benefits as of March of this year, a study by the Bureau of Labor Statistics shows. Meanwhile, 67 percent of nonunion workers don't have access to employer-provided health care.
Having access means that the employer offers health care benefits, but not all employees decide to participate. But there is also a disparity between union and nonunion workers who participate in their employer-provided health care instead of taking health care from a school, a partner or a parent.
"Seventy-six percent of union workers and 48 percent of nonunion workers participated in an employer-provided medical care plan in March 2017," the study showed. "That results in a take-up rate—the percentage of workers with access to a plan who participate in the plan—of 81 percent for union workers and 72 percent for nonunion workers."
This didn't stretch across all wage levels. Only 37 percent of employees whose wages are in the lowest 25 percent were offered employee health care. Compare that with 93 percent of workers in the highest 25 percent.
President Donald Trump has been at odds with labor unions since election season. Labor leaders spent almost $100 million campaigning against Trump, according to Politico. Once he made it into office, they said they'd give him a chance—but he almost immediately offended the Indiana union boss on Twitter, and their fight was back on.
He continued his push against unions when he chose Andrew Puzder as secretary of the Department of Labor. Puzder, a former fast-food executive, is a union critic who, according to Politico, once "floated the idea of automating his restaurants to avoid worker costs."
Mary Kay Henry, the president of the two million-member Service Employees International Union, went so far as to tell Politico that Trump's pick turned the Labor Department into the "anti-worker department."
"Somebody like Andrew Puzder earns in one day what the workers in his stores earn in a year," Henry told Politico. "The absolute economic inequality that he represents is the actual thing that we've counted on the Labor Department to stand against."
Since the appointment of Puzder, Trump has been largely silent on unions and their impact on the U.S.