WHO Health Emergencies Executive Director Says There Is 'No Evidence That Mammals in Europe' Were Source of COVID-19
The World Health Organization's Health Emergencies Executive Director, Dr. Michael Ryan says it's unlikely COVID-19 could have originated in Europe.
During The WHO's media briefing on Friday, he was asked if it was possible the virus first emerged outside of China. Dr. Ryan responded: "There's no evidence that mammals in the European environment were the source for the virus."
France's first known COVID case was reported in December 2019 (around the same time that COVID was reported as appearing in China). NBC reported that when the coronavirus came to New York, a fraction of the virus specimens collected resembled the disease circulating in Europe.
Dr. Flynn's statement regarding COVID's origin seemed to be in correlation to previous comments made about the upcoming WHO coronavirus origin study.
On Thursday, Dr. Flynn shared the WHO's plans to send specially-chosen scientists to Wuhan, China: the original core of the pandemic. They will study how the virus jumped from animals to humans, and how it made its way around the world.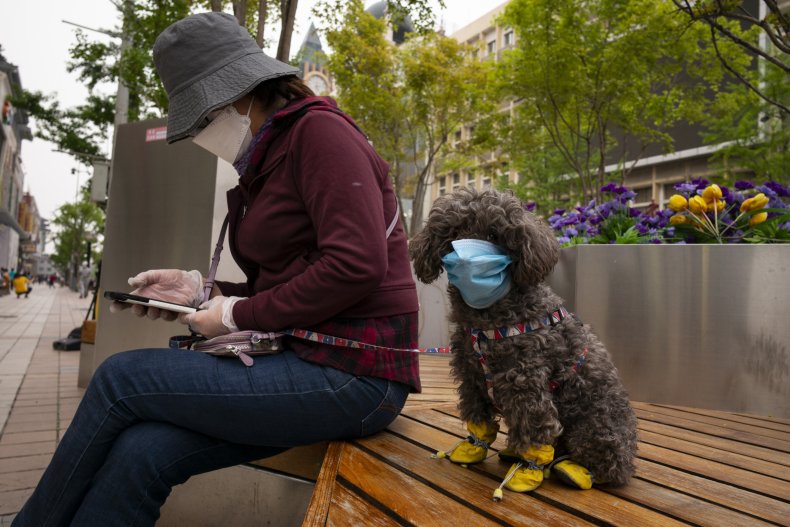 "We fully expect and have reassurances from our Chinese Government colleagues that the trip... will be facilitated as soon as possible in order that the international community can be reassured of the quality of the science," Dr Ryan said.
Adding: "We need to start where we found the first cases - and that is in Wuhan in China - and then we need to follow the evidence after that wherever that leads."
The WHO plans to research "how to prevent infection with Sars-Cov-2 in animals and humans and prevent the establishment of new zoonotic reservoirs," to make a future pandemic less likely.
According to the Centers for Disease Control and Prevention, the virus was first identified in December 2019 in Wuhan, China. Due to the nature of the virus and its origin of bats, like MERS-CoV and SARS-CoV, the CDC posits that there is "a likely single, recent emergence of this virus from an animal reservoir." The exact source of the virus has yet to be identified.
As of publishing, there have been over 61 million cases of coronavirus around the world and over 1.4 million deaths. In the United States alone there have been more than 12.9 million reported cases and 263,336, according to The New York Times.