Who Is Heather Martin? Spoilers Say 'Bachelor' Alum Will Meet Matt James
A familiar face will show up on The Bachelor in January but it may not be anyone you expect. Heather Martin, who appeared on Colton Underwood's season of The Bachelor will attempt to romance Matt James on his upcoming season, but word is she won't be around for long.
Spoiler site Reality Steve reported Martin will arrive late on James's season, which premieres on January 4. There, she'll attempt to get to know him, but will be sent home almost immediately. The reason James chooses not to keep Martin around? Unknown.
While it may seem like just another Bachelor point of drama, there could be more to it given their existing connection. You see, Martin is best friends with former Bachelorette Hannah Brown, and fans know Brown is also close with James. Reality Steve implied Brown may have attempted to play matchmaker with the Bachelor producers only to see James push the idea of Martin out of frame quickly.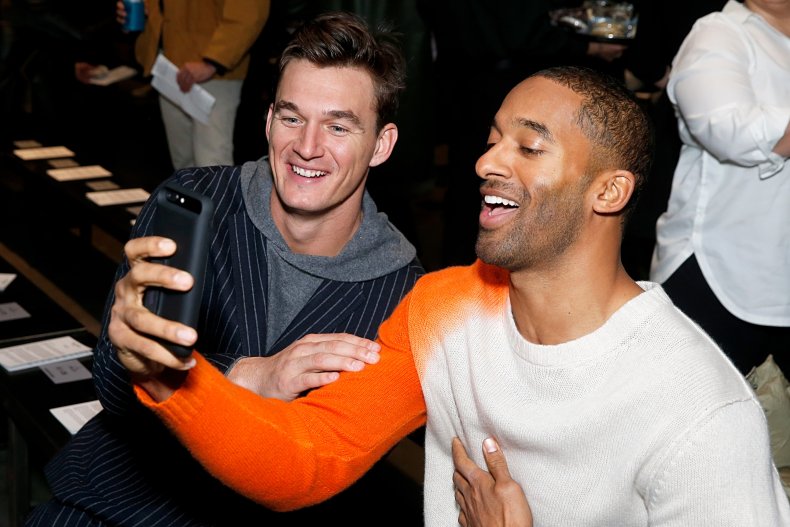 "I'm sure it was similar to when Shawntel showed up on Ben Flajnik's season in episode 3 in San Francisco, and he basically gave her the ol' 'it wouldn't be fair to the others' line," Reality Steve wrote on Tuesday. "I gotta believe that's at least part of Matt's reasoning, because it's pretty cold to send someone home right away who is a friend of your friend and who flew across the country and quarantined for a week before meeting you. I highly doubt it was because Heather got there and caused drama."
It's also possible Martin and James have even met before. James is the roommate and best friend of Tyler Cameron...yes, Brown's ex-boyfriend. In fact, Brown notably spent much of the COVID quarantine in Florida with both men. Martin wasn't spotted there, but with the close ties, it's impossible to rule out earlier conversations between the two. Maybe that will be The Bachelor's plotline to introduce Martin later in the season.
Bachelor fans may remember Martin's "occupation" on The Bachelor was "never been kissed." The show made a storyline out of her first kiss, which took place with Underwood, but viewers didn't necessarily believe it was true.
Since the show, Martin has grown her Instagram following and now has sponsorships from a handful of brands. Often, she posts photos and videos of herself and Brown living their single lives in California.
The Bachelor will air in January, but until then, you can tune into The Bachelorette Tuesdays at 8 p.m. ET on ABC.