Who Is Heather Nauert? The Former Fox & Friends Host Trump Just Appointed to Top State Department Job
In the major White House shake-up on Tuesday that saw former Secretary of State Rex Tillerson sacked, the Trump administration also promoted the U.S. Department of State's spokeswoman, Heather Nauert, to the fourth-highest ranking position within the division.
Nauert, a former Fox News host who joined the State Department as a spokeswoman in April 2017, will now serve as acting under secretary for public diplomacy and public affairs, replacing Steve Goldstein, who was fired shortly after Tillerson, having publicly contradicted the White House on how the secretary of state was notified about being axed.
The reshuffle also saw former Central Intelligence Agency Director Mike Pompeo replace Tillerson as secretary of state, while the CIA's deputy director Gina Haspel was promoted to the CIA's top job.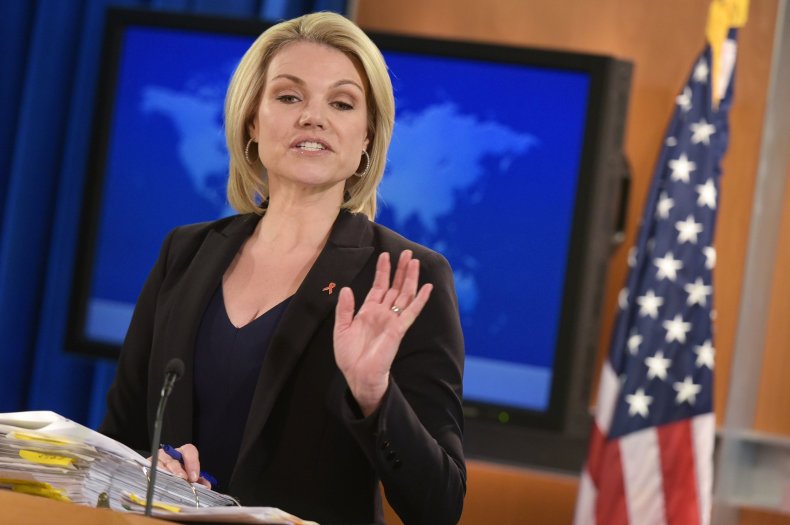 Nauert's appointment didn't appear to make it into President Donald Trump's 253-character Twitter announcement of the shake-up early Tuesday morning, which read: "Mike Pompeo, Director of the CIA, will become our new Secretary of State. He will do a fantastic job! Thank you to Rex Tillerson for his service! Gina Haspel will become the new Director of the CIA, and the first woman so chosen. Congratulations to all!"
The former broadcaster will continue to serve as a spokeswoman for the State Department while also taking on Goldstein's responsibilities. The role also means overseeing three bureaus, which include Education and Cultural Affairs, Public Affairs and International Information Programs.
Before joining the department, Nauert worked in New York as an anchor and correspondent for Fox News Channel, as well as Fox and Friends, a morning program often quoted and praised by Trump.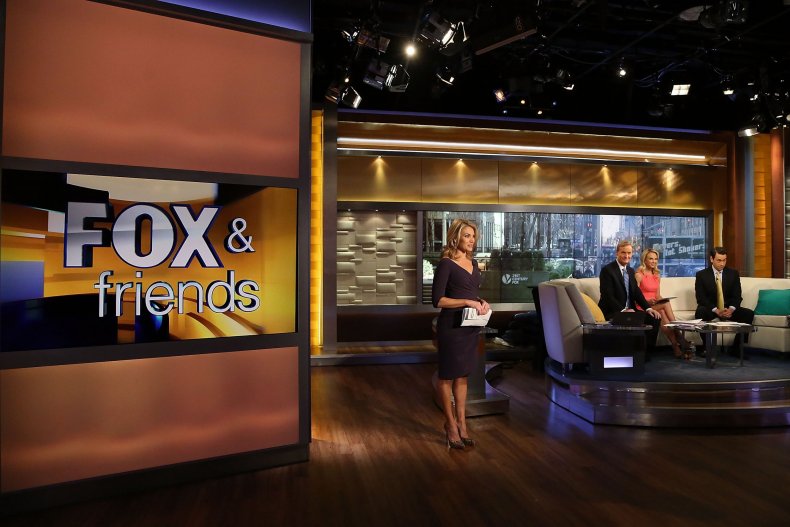 Nauert had been with Fox since 1996, apart from a two-year break with ABC News, before joining the Trump administration, Politico has previously reported. The journalist covered "global and domestic crises" and also reported on the 2016 presidential election that saw Trump elected as president. She also reported on the president's inauguration itself.
Nauert has also previously served as a network correspondent for ABC News where she covered breaking news stories. She graduated from Columbia University's Graduate School of Journalism and Mount Vernon College in Washington.
Read more: Who Is Steve Goldstein? Aide Fired for Contradicting Donald Trump About Rex Tillerson's Firing, Report Says
As State Department spokeswoman, Nauert came under fire in February after telling a reporter, "I don't know what some of you expect us to do" after she was asked what the Trump administration planned to do to address civil unrest in Syria.
Her predecessor, Goldstein, told CNN in a statement that serving in the role was "an honor of a lifetime."
"I'm grateful to the secretary and to the president for this opportunity. I wish everyone well and look forward to getting more rest, and perhaps winning an indoor rowing competition. We will see what [happens] next," he said.
As of Wednesday morning, the State Department had yet to remove Goldstein's name from its website as under secretary, with the page still connected to the fired aide's Twitter account.