Who Is Hosting Miss USA 2019? Nick, Vanessa Lachey Return for Second Time: 'Apparently We Didn't Screw It Up Too Badly'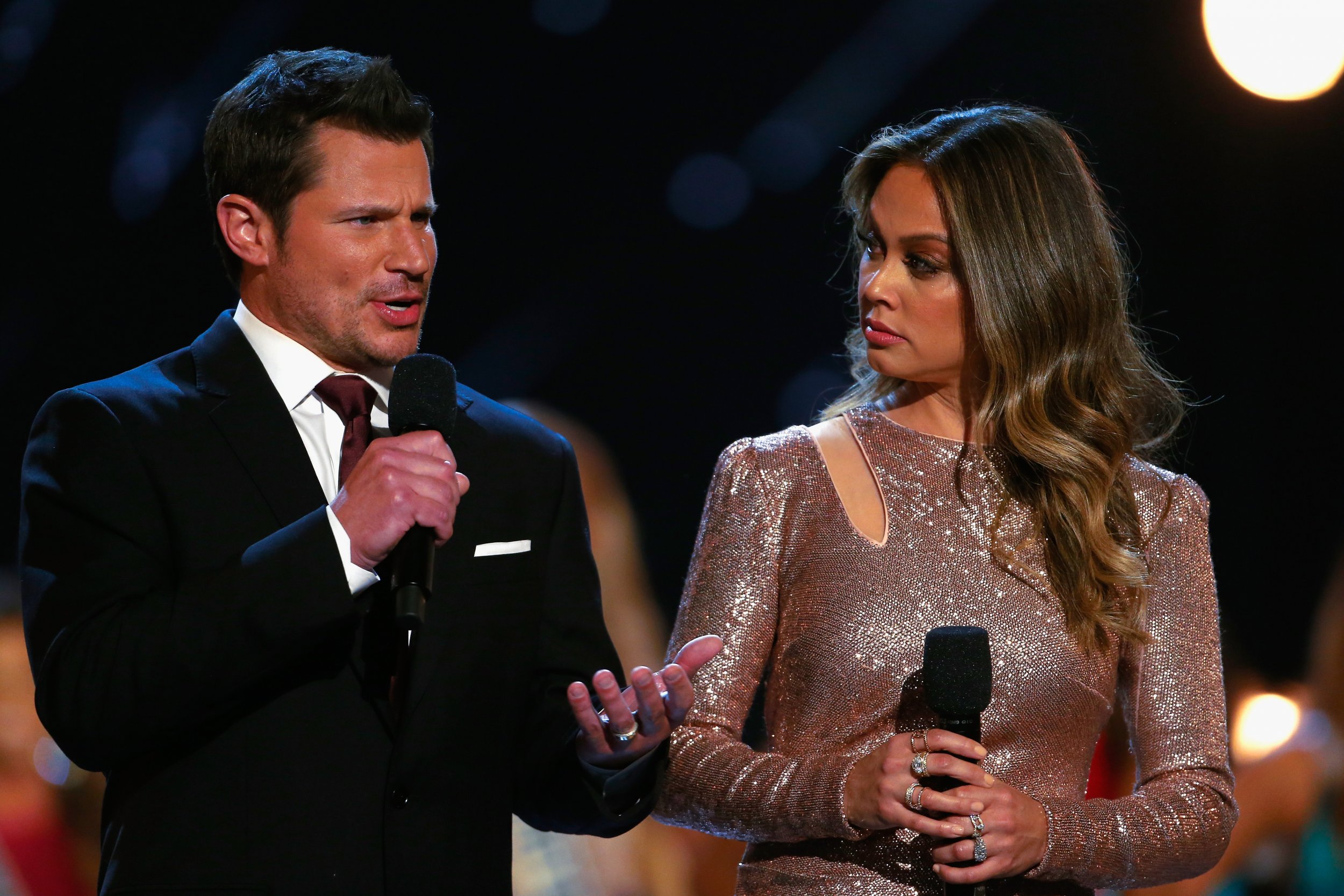 Miss USA is returning with 51 brand new beauty queen prospects, but featuring a hosting duo that may look familiar to the pageant audience. Husband and wife duo Nick and Vanessa Lachey return to the Miss USA stage Thursday night for their second year in a row.
"We hosted it last year for the first time and apparently we didn't screw it up too badly, because they asked us to come back and do it again," Nick told Fox News. "It's a lot of fun. We've obviously both hosted a lot of things in our careers individually, but this was the first time we'd ever worked together."
"Working together is actually a lot of fun," the 45-year-old added. "We actually enjoy working together. It's a chance for us to get away for a few days in Reno."
While the couple has a strong presence as media personalities, the Miss USA franchise holds a special place in Vanessa's heart. The American Housewife star won Miss Teen USA 1998 at the age of 18.
"It's an honor to still be a part of this family," she said. "It's meant everything to me. It's given me confidence, and they have continued to support me and inspire me, and to be able to do that for another generation is super special."
"There is only one girl who's going to be crowned Miss USA 2019," the Miss USA alumn advised. "But if you did it your way and you answered with your heart and you believed in every choice that you made, then you won't have any regrets. You'll move on to the next level, the next chapter and the next thing with grace and empowerment."
Along with the Lachey's hosting, the pageant will feature a panel of judges: Ukonwa Oko, Kim Kaupe, Pat Smith, Nicole Feld, Hillary L. Schieve, Denise Quinones, Demi-Leigh Nel-Peters and Amy Palmer.
The beauty pageant will kick off at 8 p.m. ET on FOX. Viewers without television will be able to live stream the show on Fox's website and app, although they will also need a cable provider login to access the stream. Hulu Live TV subscribers will also be able to tune into the pageant there as well, however, standard Hulu users will have to wait until after the show is over to catch it on-demand.
The live stream will be accessible to those using streaming devices like Roku, Apple TV and Amazon Fire.