Who Is iHeart Music Awards Host, T-Pain? Following His 'Masked Singer' Win, Hosts His Second Award Ceremony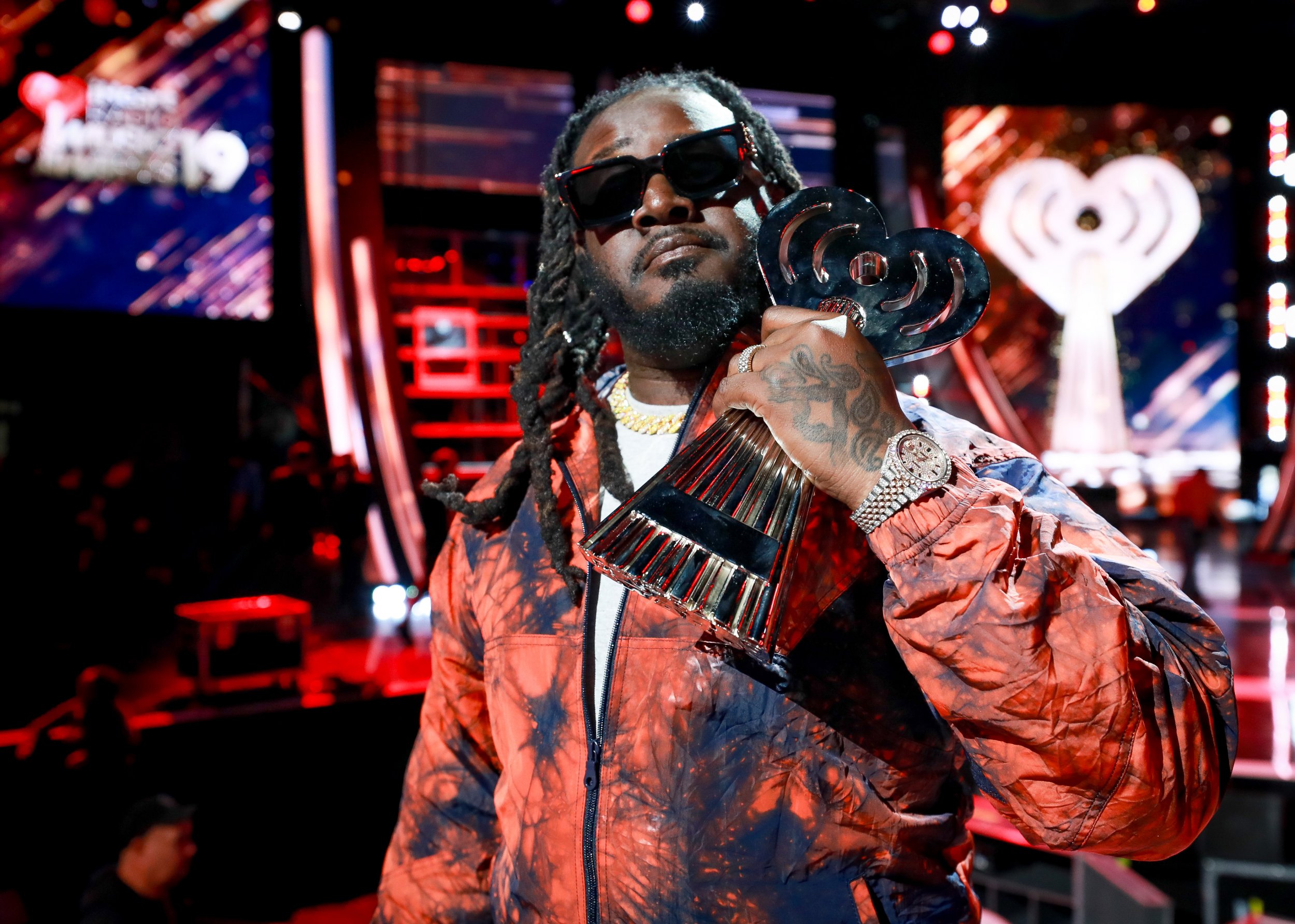 Following his Masked Singer victory in February, T-Pain—born Faheem Rasheed Najm—will be hosting Thursday's sixth-annual iHeart Music Awards at the Microsoft Theatre in Los Angeles.
The 33-year-old rapper is best known for his 2009 hit singles "Buy U A Drank" and "Bartender," however, more recently, he was behind the Monster suit in Fox's reality talent show The Masked Singer.
T-Pain will join Hailey Baldwin, Ryan Seacrest, DJ Khaled and Jamie Foxx in a small club of high-profile names that have hosted the event.
T-Pain was joined by a dozen celebrities including LaToya Jackson, Joey Fatone and Rumor Willis. The rapper told the Daily News that his reality show victory was a big "f**k you" to his haters.
"That was my, for lack of better terms, 'F--k you, everybody (moment),' " he said. "I have people that just been doubting me my whole career and things like that because I've put some different aesthetic on my vocals than everybody else."
He added: "It just turned out to be a great opportunity to really show another side of me, and kind of gave me a second coming."
The rapper has won two Grammys for Best Rap Song ("Good Life" – 2008) and Best R&B Performance ("Blame It" – 2010) over the course of his 15-year career.
"Some people are only thinking you have the skills to sing through autotune," Masked Singer host Nick Cannon said. "I think you proved the world wrong on this show, right here on this stage, that you are an amazing vocalist."
Nominees for the iHeart Music Awards include frontrunner Cardi B with 15 nominations and Drake with eight. Ariana Grande, Shawn Mendes, Post Malone, Maroon 5 and Imagine Dragons all have multiple nominations during Thursday's ceremony.
The iHeartRadio Awards recruited the best of the best to perform live during Thursday's event. Ariana Grande, Kacey Musgraves, Halsey, Alicia Keys, Backstreet Boys, Ella Mai, John Legend, lovelytheband, Marshmello, Lauv and Garth Brooks will hit the stage to give a live performance.
Tune in for the iHeart Music Awards Thursday at 8 p.m. ET on Fox.