Who Is Irena Briganti? Megyn Kelly Says Fox News Flack Is 'Vindictive,' Pushes 'Negative Articles' on Sexual Harassment Accusers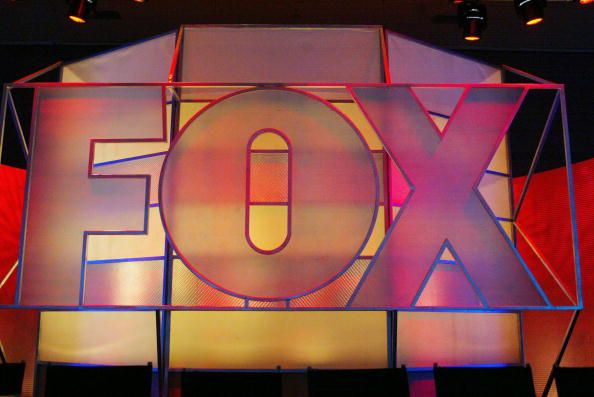 Monday, on her NBC show, Megyn Kell pointed a figurative finger at Irena Briganti, a Fox News flack who Kelly said "is known for her vindictiveness." This came after the Megyn Kelly Today host disparaged Bill O'Reilly for his claim, to The New York Times, that no one had ever complained about him to human rescources or the legal department at Fox.
Briganti is infamous within media circles, but not among the general public. Who is the powerful woman who Kelly describes as an enabler of harassment at Fox News?
According to her bio page on the network's media relations site, Briganti is the executive vice president of corporate communications for Fox News and Fox Business Network, a role she took on in September 2013. "She oversees day-to-day publicity for both networks and executes media strategies and communications initiatives across all of their properties. She is also involved in strategic planning of those initiatives as well as the crisis communications efforts for each network."
That, alleges Kelly, includes Briganti going after employees when they disparage Fox News.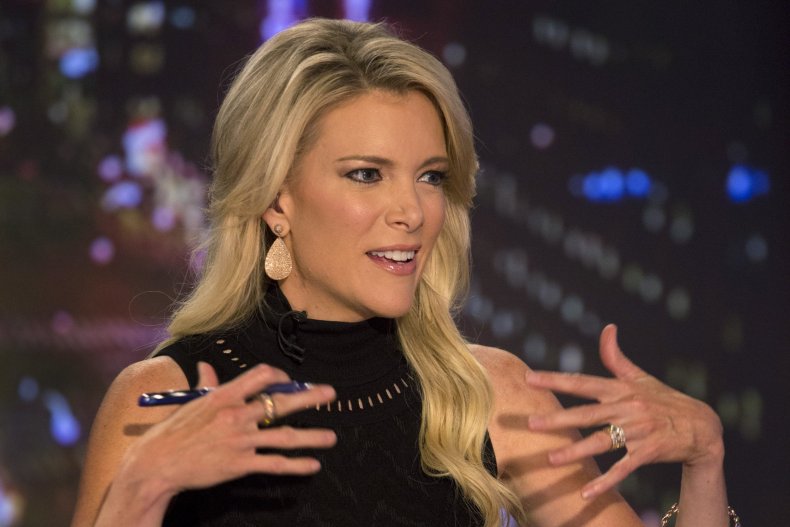 O'Reilly, forced out from Fox in April, recently told The New York Times that no one complained about him over the course of his 20 years at Fox. At the end of the interview, for the paper's morning podcast, the main recorder was turned off, but reporters Michael S. Schmidt and Emily Steel were still taping. "This is horrible, it's horrible what I went through, horrible what my family went through," O'Reilly told them. "This is crap, and you know it."
That sparked Kelly calling bullshit on what O'Reilly. His "suggestion that no one ever complained about his behavior is false. I know because I complained," she said, and went on to read excerpts from an email she sent to then-co-presidents of Fox News Bill Shine and Jack Abernethy. She decided to share the letter for the first time "because it speaks volumes to powerful men and the roadblocks one can face in taking them on," she added. "Fox News was not exactly a friendly environment for harassment victims who wanted to report, in my experience."
Those unfriendly roadblocks have apparently included Briganti. "To this day, she pushes negative articles on certain Ailes accusers," claimed Kelly. The lawyer Doug Wigdor and former Fox News anchor Juliet Huddy, one of the women who has accused O'Reilly of harassment, also came on Kelly's show and criticized Briganti for allegedly leaking the identity of another accuser to the National Enquirer.
Briganti began working for Fox News in 1996, shortly after she graduated from University at Albany, State University of New York, with her bachelor's in communications and journalism. According to her LinkedIn profile, she continued working at the network while she earned her master's in strategic communications at Columbia University. She began as a media relations coordinator before the 24-hour channel's launch—the same year she arrived at the company—and her rise was swift, including positions as a publicist, manager, director, senior director, vice president, senior vice president and group senior vice president of media relations.
Kelly is not the first to use the word vindictive in describing Briganti. A 2008 Gawker post titled "Irena Briganti, the Most Vindictive Flack in the Media World" has the writer, Hamilton Nolan, describing her as "the face of Fox's feared, vengeful media relations operation," and "the female alter ego and mouthpiece of Fox boss Roger Ailes."
Nolan's post came the same day a revered media reporter, David Carr, published a story in The New York Times about the Fox News PR machine more generally (without singling out Briganti). It's "a kind of rolling opposition research operation intended to keep reporters in line by feeding and sometimes maiming them. Shooting the occasional messenger is baked right into the process," he wrote. "Working reporters have been shaking their heads for years about the nightmare of dealing with Fox News."
The way Kelly tells it, working for Fox News as a woman who has been sexually harassed and is considering coming forward can be as much of a nightmare.
Nolan followed up his first post with a slew of stories—anonymous emails describing Briganti as "she-devil," "hatchet woman," "crazier than a bitch on crack." Ironically, they are rife with the sexist language that got the men she protects in trouble. She got some accolades as well; one Fox employee called her "by far one of the best bosses I have ever had," and other connections referred to her as "efficient, smart, and funny," "polite, professional."
In 2012, Jim Romenesko, who covers journalism and media, wrote about Briganti on his blog. He recounted both the praise and the fearful stories he heard after tweeting in search of anecdotes about her. It is perhaps predictable that Page Six writer Paula Froelich—an employee of the New York Post (owned, like Fox News, by Rupert Murdoch)—would call her "amazing." More often, though, people described someone who attempts to discredit and smear reporters.
But Kelly's comments on Monday implied Briganti's targets were not confined to media, something Gabriel Sherman, who wrote a biography of Fox News founder Roger Ailes in 2014, found in his resarch. "Several Fox women told me that one of the reasons they did not speak up about sexual harassment in the past was that they were terrified Briganti would find out and smear them in the press," he wrote for New York magazine last year, in an article about Ailes negotiating his exit, following Gretchen Carlson's lawsuit accusing him of sexual harassment. Sherman and the Washington Post's Erik Wemple both wondered at the time whether Briganti would remain at Fox after Ailes's exit. So far, she has.
An email to Briganti from Newsweek requesting comment for this story returned an automated response saying she'd be out of the office until Tuesday. A Fox News Channel colleague referred Newsweek to owner 21st Century Fox, which said in a general statement that it "has taken concerted action to transform Fox News, including installing new leaders, overhauling management and on-air talent, expanding training, and increasing the channels through which employees can report harassment or discrimination. These changes come from the top, with Lachlan and James Murdoch personally leading the effort to promote civility and respect on the job, while maintaining the Company's long-held commitment to a diverse, inclusive and creative workplace."
With regard to Briganti specifically, 21st Century Fox said: "Irena is a valued colleague and she has our full support."