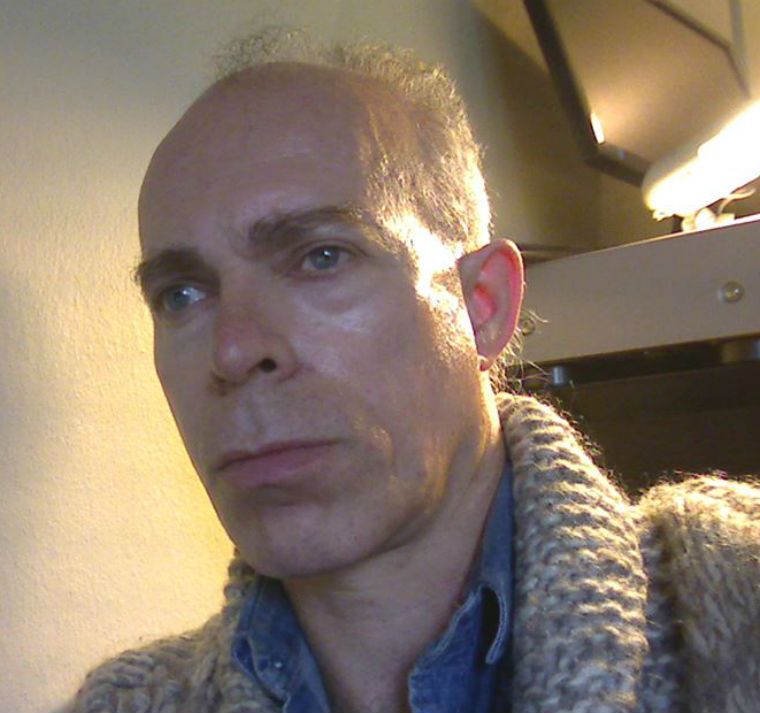 Updated on November 18 2015: This article was published on September 11 after ISIS announced it was holding Grimsgaard-Ofstad. In a new issue of the group's English-language propaganda magazine Dabiq, published on November 18, the group claimed that it had murdered both Grimsgaard-Ofstad and a Chinese hostage, Fan Jinghui. Photos purporting to show both hostages appeared to show a lifeless Grimsgaard-Ofstad and Jinghui. The page, entitled "The Fate of the Two Prisoners," was stamped with the word "Executed." The Chinese and Norwegian governments are yet to confirm the deaths of either hostage.
On Wednesday, the Islamic State (ISIS) published "for sale" advertisements for two hostages in the latest issue of its monthly English-language propaganda magazine, Dabiq. Its final pages displayed chilling images of Fan Jinghui, a Chinese national, and Ole Johan Grimsgaard-Ofstad, a Norwegian national, clad in yellow jumpsuits, set against jet-black backgrounds.
While little remains known about Jinghui, whom ISIS describes as a "freelance consultant" from Beijing, Grimsgaard-Ofstad, 48, left a social media trail that points to a man driven to immerse himself in the Syrian Civil War.
Norwegian Prime Minister Erna Solberg confirmed in a press conference late Wednesday that Grimsgaard-Ofstad had been missing since January. "IS's brutality knows no borders and now they have claimed one of my own," Solberg said. "In late January we learned of the possible kidnap of a Norwegian citizen. He has since been held by different kidnappers, but there is reason to believe he is now held by IS."
Underneath both advertisements in Dabiq, a telegram number is posted for anyone wishing to pay a ransom for their release. A message reads: "To whom it may concern of the crusaders, pagans and their allies as well as what are referred to as human 'rights' organisations. This prisoner was abandoned by his government which did not do its utmost to purchase his freedom."
Solberg confirmed that Norway would not pay a ransom for the of release Grimsgaard-Ofstad as it was government policy to not give funds to terrorist organizations, a policy shared by both the U.S. and the U.K.
Grimsgaard-Ofstad had studied for undergraduate and postgraduate degrees at the Norwegian University of Science and Technology in the city of Trondheim. A spokesman for the university says he studied political science, completing his bachelor's degree in 2009, and his master's degree last fall, in a course named "The Rise and Fall of Great Powers."
"I don't think he lived in our city at all, all we know is that he was here for his exams," the spokesman added. "Of course, we are really concerned about him and his family. We really hope that we reach a point where we can bring him safely back home."
Grimsgaard-Ofstad shared posts on Facebook, criticizing the Charlie Hebdo cartoonists for their depictions of the Prophet Mohammed following the deadly Paris attacks in January, as well as posts that focused on the plight of Syrian rebels. Grimsgaard-Ofstad's religious beliefs remain unclear but his activity on Twitter, Facebook, and YouTube included posting videos linked to the Free Syrian Army and the Islamist rebel group Ansar al-Sham. These social media posts suggest he had sympathy for the Syrian rebels battling Syrian President Bashar al-Assad.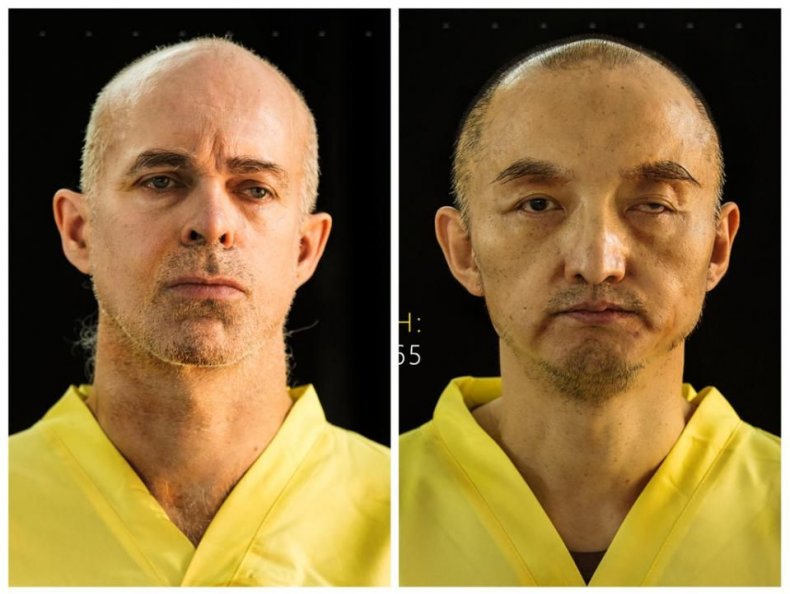 Photos he posted to Facebook show that he had visited the Turkish town of Reyhanli, near the Syrian border, in early 2014 and indicated he had a fascination with minarets and sculptures, uploading many images of them on social media.
A friend of Grimsgaard-Ofstad, who studied with him in the early 1990s, told the Norwegian broadcaster TV2 that he was a supporter of a Norwegian group known as the Popular Movement Against Immigration, which advocates for the prevention of mass immigration into Norway and the protection of the country's culture. He later distanced himself from the movement, his friend added. "He was drawn to the extreme. Now it seems that he is very concerned about the war in Syria," the friend, speaking on condition of anonymity, told the news outlet.
Another Norwegian news organization, Telemarksavisa, contacted a family member who confirmed Grimsgaard-Ofstad's identity and said he was a resident of the Norwegian city of Porsgrunn. The ISIS "for sale" poster also said that his place of birth was the city of Porsgrunn.
Some of Grimsgaard-Ofstad's final Facebook posts show he was present at the Turkish Bab al-Hawa border crossing into Syria in January and appears to have travelled to the war-torn country on his own.
The advertisement in ISIS's magazine did not reveal Grimsgaard-Ofstad's current location. However, his final Facebook post, on January 24, appeared to come days before his kidnapping. "I am in Idlib, Syria. Going to Hama tomorrow. I finally made it."