Who is Jack Burkman? Robert Mueller Sexual Assault Allegations Reported by Lobbyist With History of Conspiracy Theories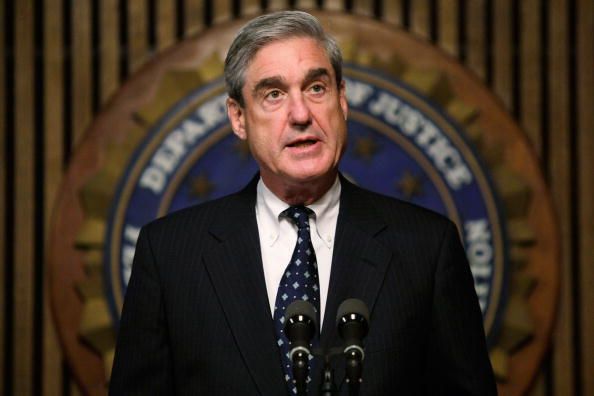 In what appears to be a scheme to discredit special counsel Robert Mueller in the run-up to tense midterm elections, a conservative D.C. lobbyist with a questionable reputation has claimed that he has spoken to five women willing to accuse the Department of Justice official of sexual misconduct.
Jack Burkman is best known for having invested his resources into launching a private investigation into the death of Democratic National Committee staffer Seth Rich. Police had concluded that Rich was killed during a botched robbery, but conservatives have long peddled the theory that the death was part of a wider conspiracy. Now, with his investigation into Rich's death winding down, Burkman has said his new mission is to uncover the truth about Robert Mueller, whose team is investigating Russian interference in the 2016 election and possible collusion with President Donald Trump's campaign.
"It's the same body that was investigating Seth. We received a tip and we've been investigating for six months. We've come up with a universe of five girls and the first is willing to come forth Thursday," Burkman, who runs his own conservative radio station, told Newsweek. "We do have a woman coming forth on Thursday, a very credible woman, who is going to allege sexual assault. This woman lives in California. She asked me to embargo her name until noon on Thursday."
Burkman's claims are being made after numerous journalists, including two reporters from Newsweek, received emails from a woman allegedly named Lorraine Parsons who claimed that an associate of Burkman's had offered to pay off her late husband's credit card debt and give her a check for $20,000 if she falsely accused the special counsel of sexual assault.
The person writing the email claimed to have worked briefly with Mueller at a law firm in the 1970s and said that she rebuffed the offer to make false claims in exchange for money.
"I was contacted via phone call by a man named Bill Christensen, who had a British accent, and said that he would like to ask me a couple of questions about Robert Mueller, whom I worked with when I was a paralegal for Pillsbury, Madison, and Sutro in 1974 (now called Pillsbury Winthrop Shaw Pittman)," the email, received by Newsweek on October 18, read.
Matt Hyams, director of public relations at Pillsbury Winthrop Shaw Pittman, told Newsweek that the company has "no record of this individual working for our firm."
The person writing the email declined to speak with Newsweek reporters on the phone and failed to provide any evidence of his or her correspondence with Christensen. On Tuesday, as news broke that the special counsel's office had referred the allegations of payments offered in exchange for false allegations to the FBI, a Newsweek reporter received an email with a screenshot of a conservation allegedly held between Parsons and the person offering her money.
Newsweek could not independently verify that the screenshots were authentic and the phone number attached to the texts appeared disconnected. Burkman has denied any knowledge of Parsons.
"It's completely false. I don't know this woman, no one on my staff knows that name," Burkman told Newsweek. "No one on my staff offered her money."
In a statement to Newsweek on Tuesday, the special counsel's spokesman confirmed that the FBI is looking into the effort to smear the Special Council.
"When we learned last week of allegations that women were offered money to make false claims about the Special Counsel, we immediately referred the matter to the FBI for investigation," spokesman Peter Carr said.
Greg Price contributed to this report.