Who Is Jack Phillips? Meet the Christian Baker in the Masterpiece Cakeshop Supreme Court Case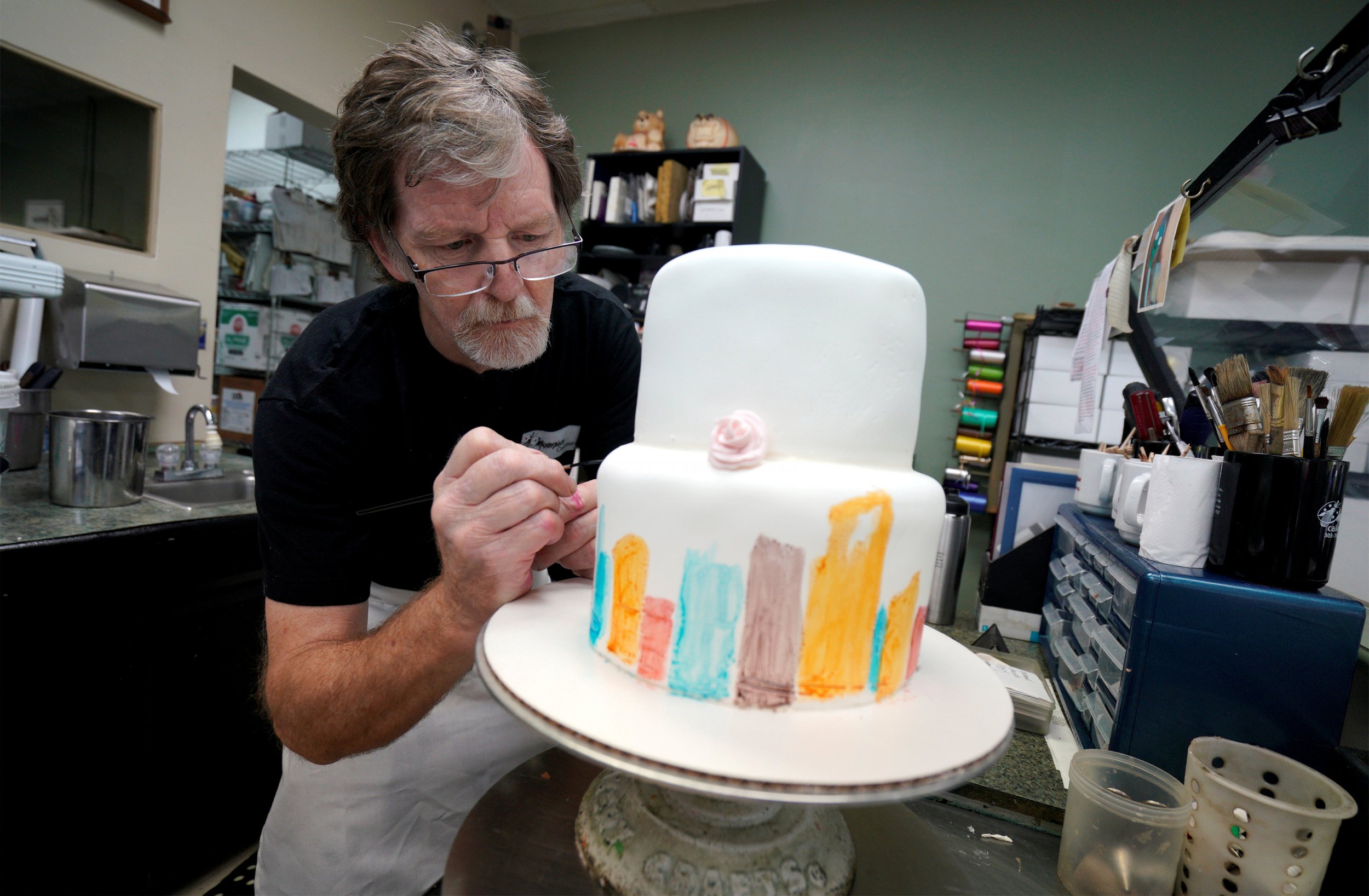 The U.S. Supreme Court is hearing a landmark case Tuesday on LGBT rights and whether same-sex couples can be discriminated against under the cover of religious freedom.
Jack Phillips is a Colorado baker who refused to create a wedding cake for a gay couple, David Mullins and Charlie Craig, in 2012. The couple was wed in Massachusetts and hosted a wedding reception in Denver one year before gay marriage was legal across the U.S. They wanted a cake from Masterpiece Cakeshop, where Phillips decorates cakes for weddings, graduations and other celebrations. He refuses to design custom cakes for Halloween, divorce celebrations, bachelor parties or other events that conflict with his religious views.
"Sorry guys, I don't make cakes for same-sex weddings," Phillips told Mullins and Craig when they explained their need. He suggested they pick another baked good or a premade cake, according to the law group representing him, Alliance Defending Freedom. The conversation lasted about 20 seconds, the ensuing discrimination lawsuit has lasted much longer as it has made its way to the Supreme Court.
Phillips claims his cakes are art, and therefore, being forced to legitimize the same-sex union would violate his First Amendment rights to freedom of religion and speech. But Colorado's anti-discrimination law also says Phillips can't refuse his service to someone because of their sexual orientation. The ongoing debate is the culmination of several lawsuits over whether religious freedom protects businesses in the wedding industry in LGBT discrimination. The Trump administration filed a "friend of the court" brief in July on Phillips's behalf, lining itself up as an ally for the baker and the argument for free speech.
Phillips has owned Masterpiece Cakeshop for 23 years in Lakewood, about 15 minutes outside Denver. He is defended in the court by Alliance Defending Freedom, which argues that Phillips's faith motivates his business and following Colorado's anti-discrimination law would "force him to strip every ounce of his faith out" of his bakery. His senior counsel, Kristen Waggoner, said artists like Phillips should not be "forced to express" the views that the government dictates, like an acceptance for same-sex marriage.
Phillips's daughter, Lisa, says people have "a misunderstanding" of who her father is and the importance of his faith. "It's not about refusing business," she said. It's about having the freedom for him to artistically create something that honors Christ."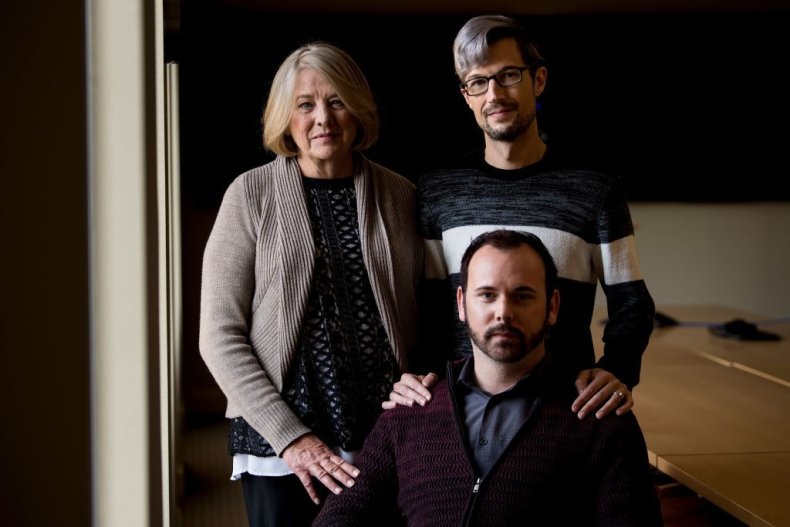 Attorneys from the American Civil Liberties Union representing the couple disagree. They argue that many industries use artistic skills and are unable to discriminate based on sexual orientation.
The court is expected to issue a ruling in 2018 after hearing arguments Tuesday. All eyes are on Justice Anthony Kennedy as the unknown vote on the bench. Kennedy sided in favor of Hobby Lobby denying contraception coverage in a religious freedom case in 2014, but he also swung the vote to legalize gay marriage in 2015.