Who Is Jacob Wohl? Far-Right Conspiracy Theorist, Internet Troll Wanted on Felony Arrest Warrant
American conservative activist and far-right conspiracy theorist, Jacob Wohl, is wanted on a felony arrest warrant in California, the Daily Beast reported on Wednesday.
Wohl, 21, and his former business partner Matthew Johnson were charged in California for the illicit sale of securities in a Riverside Superior Court, according to a criminal complaint filed last month. In 2016, Wohl and Johnson allegedly "represented themselves as members of a company called Montgomery Assets," according to the complaint. Between July 27 and August 27, 2016, the two accused "offered for sale unqualified securities in violation of California Corporations Code 25110."
The warrants for Wohl and Johnson were issued on August 19, however Wohl has yet to be arrested, the Riverside County District Attorney's office said.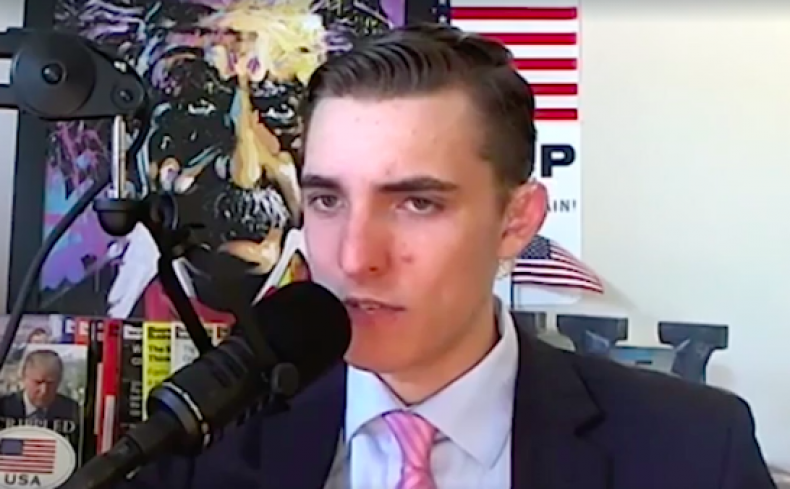 Wohl, who gained notoriety on social media for peddling false information and regularly responding to President Donald Trump's tweets, has not yet suffered any legal consequences for his actions despite his critics claiming that he has pushed the line on numerous instances. Wohl has previously been accused of defrauding investors and often pushes far-right talking points and conspiracy theories.
In October, Wohl partnered with lobbyist Jack Burkman to concoct false sexual assault allegations against then-special counsel Robert Mueller, who headed the probe into Russian interference in the 2016 presidential election. Months later, in April, Wohl and Burkman attempted to fake a similar bogus sexual assault smear against 2020 Democratic presidential candidate Pete Buttigieg, but their plans were foiled after the Beast reported on audio of the pair encouraging someone to make a false accusation against the South Bend mayor.
Four months later, in February, Wohl was permanently banned from Twitter for violating the social networking platform's rules and regulations after he created and operated fake accounts. That same month, he also reported a faked death threat against himself to the Minneapolis police to support his schemes.
Wohl was born December 2, 1997 in Greater Los Angeles, California. Though he gained the most public notoriety through his attempt to frame Mueller for sexual misconduct, Wohl has also invented and spread numerous other baseless claims and conspiracy theories, mostly involving Democratic figures, such as former first lady Hillary Clinton, 2020 hopeful Kamala Harris and freshman congresswoman Ilhan Omar.
In 2016, Wohl, then a teenager, became a vocal online supporter of Trump and his conservative agenda. In 2018, far-right media outlet The Gateway Pundit employed Wohl as an online blogger and columnist, but later terminated his contract over his involvement in the failed fake smear campaign against Mueller.