"Boo'd Up" star Ella Mai reportedly sent a cease and desist letter to singer Jacquees after his remix of her song, "Trip," outperformed the original. Despite listeners falling in love with Jacquees's "Quemix," he was forced to remove the single from YouTube and SoundCloud. The R&B singer made the announcement on his Twitter page, sharing an article by SA Breaking News.
Jacquees denied making money off the remix as T-Pain claimed. "No, I didn't lol hell you talm [sic] bout my brother. I put it on SoundCloud and YouTube you know my game ain't cap I love Ella," he tweeted.
Jacquees put his spin on "Trip," singing, "I could be the perfect young ni**a for ya/ Baby girl, your love got me trippin' on you/ You know my love is big enough, got you trippin' on me/ Yeah it's big enough got you trippin' on me."
He previously told Billboard he was inspired by the '90s. "When you listen to today's music, it all comes from that era of music, so that's why I listen to a lot of old music," he said in June. "There's nothing wrong with listening to old music and twisting it into your own."
He always wanted to be a singer, finding his voice in elementary school during a talent show when he was 9 years old, he said. "I didn't have a plan B," he told Billboard. "I first got into the studio when I was 12 and when I first started to hear myself on the records being played back, I was like, 'Man, I sound good!' I would just go to the studio and just sing Michael Jackson songs just to hear my voice because it's one thing to sound good singing out loud, but if you sound good being recorded, that's another thing."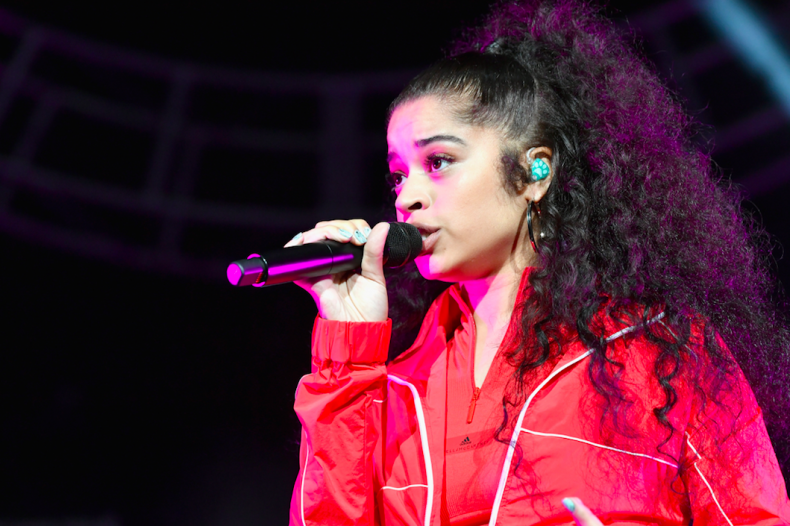 He grew up listening to a variety of music, from Earth, Wind & Fire to Ron Isley. He also heard a lot of R&B singers like Jodeci and R. Kelly. Gospel was a part of his life too, hearing singers like John P. Kee and Kirk Franklin.
Mai did not respond to the song being removed. Her self-titled album is slated to drop October 12. "Boo'd Up" went on to be three times platinum and has been viewed more than 228 million times on YouTube.