Who is Jacquees? Singer Proclaims Himself 'King of R&B,' Sparks Outrage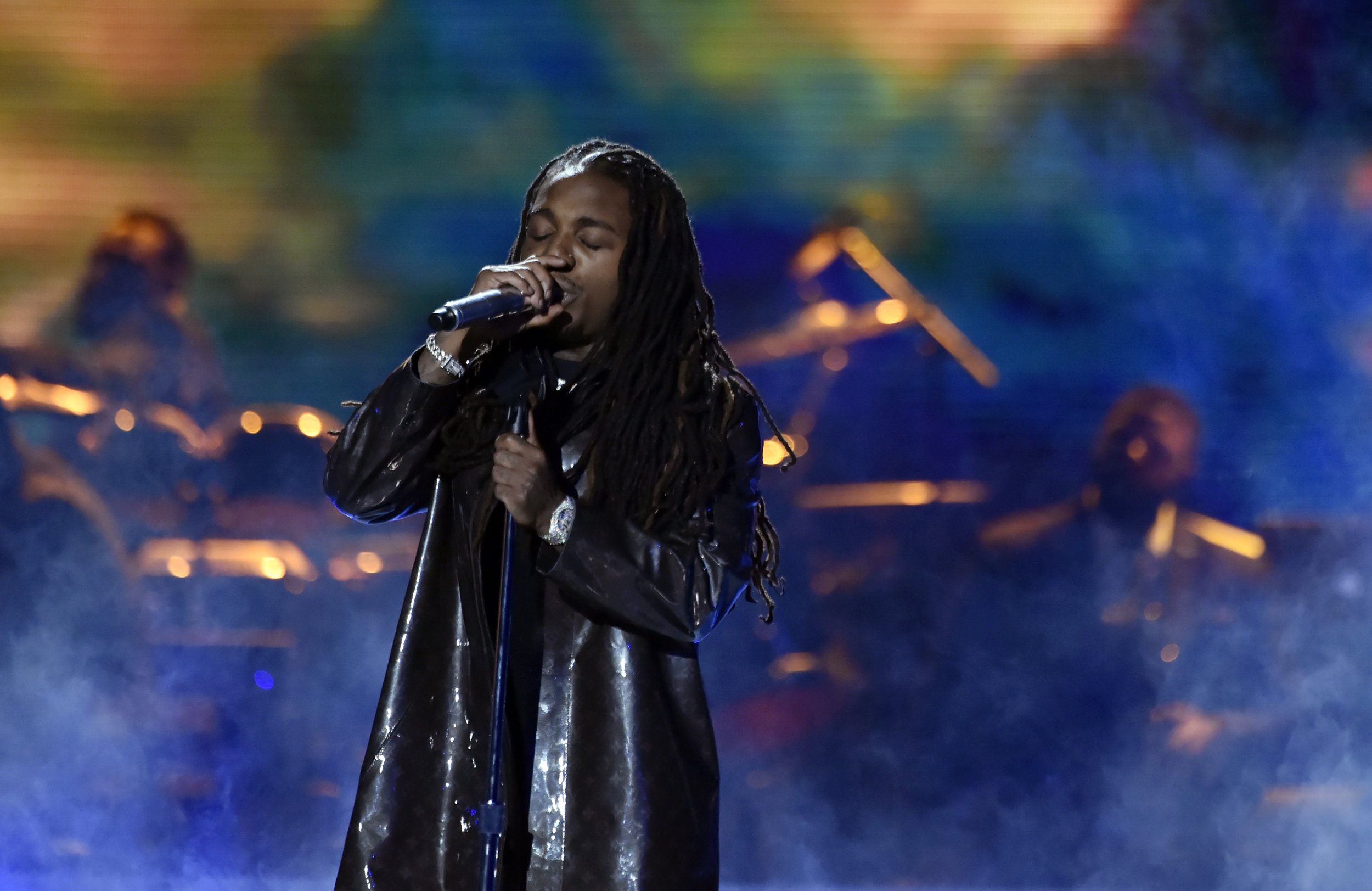 Singer-songwriter Jacquees caused a stir on Monday when he proclaimed himself as the reigning "king of R&B" in a video he posted online.
"I just wanna let everybody know that I'm the king of R&B right now," Jacquees said. "For this generation, I understand who done came and who done did that and that and that, but now it's my time. Jacquees the king of R&B. I just heard them say it and I been feeling like that. ATL, let's get it. I'm the new king of R&B."
The rapper further clarified his claim by tweeting "inspiration but not part of my generation" when BET included Trey Songz, Usher and R. Kelly as other choices for the "R&B King" discussion.
Naturally, his proclamation drew criticism from many, including Trey Songz himself.
Additionally, popular '90s R&B group Boyz II Men hilariously caught some of the heat from Twitter user "@DragonflyJones" when one of his followers shared a tweet from 2015 trashing the group.
Singer-songwriter John Legend, who could certainly make an argument for himself, provided a more level-headed response to Jacquees' claim.
"Honestly I don't think there is a king of r&b right now. Anyone consistently dominating the charts, selling out arenas, etc, a la Usher at his prime. Not a comment on quality. I think the throne is open right now," Legend tweeted. "Part of me is talking myself into saying Bruno or the Weeknd but I'm not sure they neatly fit into the genre."
In fairness, Jacquees has had a breakout year in 2018 with the critically acclaimed debut studio album, 4275. He also made headlines for spending $100,000 cash on his mother's wedding this past weekend.
However, there are still several others who are likely to have stronger resumés to their credit, despite disappointing album sales.
Usher's A received such an underwhelming reception from fans that there were rumors of him creating a burner Twitter account in order to defend his legacy. Trey Songz released two albums in 2018, but neither saw much commercial success. Last year, Chris Brown released a 57 song album, but didn't seem to take over as much as his past work.
Still, it's a big leap to proclaim yourself the "king" of a genre after just one year on the charts. But if Jacquees' goal was to get himself attention, he was definitely successful.