Who Is Jair Bolsonaro? 'Brazil's Donald Trump' Leads As Polls Open In Latin America's Largest Economy
Presidential polls have opened in Brazil as far right candidate Jair Bolsonaro has increased his lead over main rival and leftist candidate Fernando Haddad.
Bolsonaro, who has been dubbed "Brazil's Donald Trump," has spoken positively of the South American nation's two decades of military dictatorship that ended in 1988 as well as torture. He has also been characterized by homophobic, sexist and racist statements that have led to significant backlash from a large segment of Brazilians, who launched a campaign this month using the hashtag "#EleNao" or "not him," holding demonstrations in hundreds of cities around the world.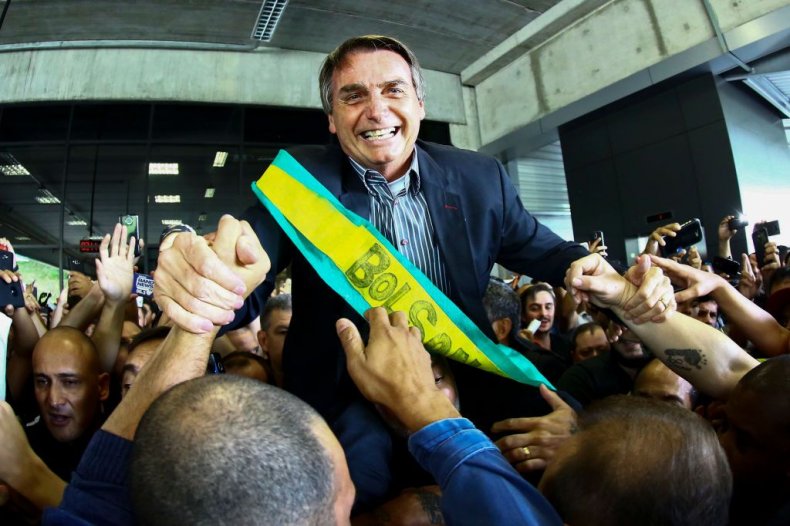 Nonetheless, the would-be strongman leader, who has been compared by analysts to Egypt's President Abdel Fattah al-Sisi and the Philippine's President Rodrigo Duterte, leads in the polls, even appearing to have widened his overall support among women. According to the latest data, Bolsonaro leads his nearest competitor Haddad, by at least 15 percentage points, at 40 or 41 percent to Haddad's 25.
With several other candidates in the running, but none posing a significant threat, a run-off is expected between Bolsonaro and Haddad on October 28. Most analysts, citing the most recent polling data, believe that Bolsonaro will fail to garner more than 50 percent of the vote required to win in the first round of voting. But the latest polls now suggest that Bolsonaro would narrowly win in the run-off later this month.
However, as Anna Prusa, an associate at the Brazil Institute of the Wilson Center told Newsweek : "We've seen over the past month how quickly electoral dynamics can shift in Brazil." Just last week, polls suggested that Haddad would win in the run-off.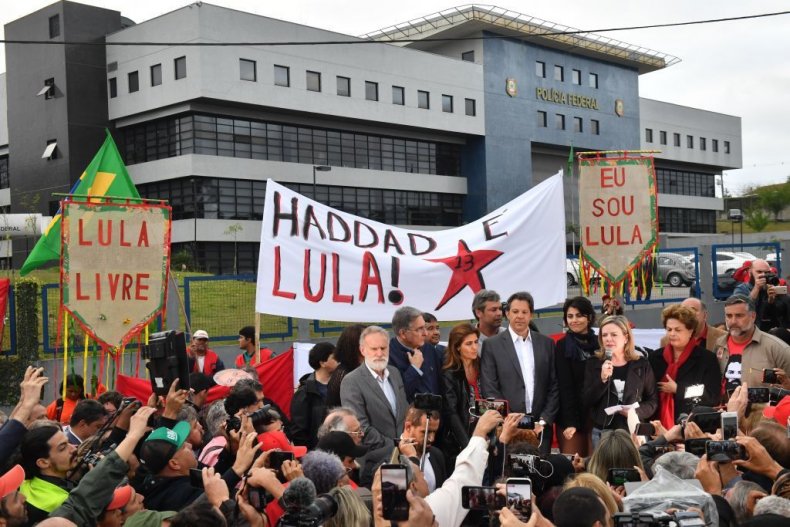 "The key issues are corruption, public security and the economy. Brazil is still recovering after the longest recessions in its history, and many Brazilians have yet to feel any true improvement," Prusa explained.
Bolsonaro, a congressman and former military captain has positioned himself as an outsider candidate who will be tough on crime while also draining the political swamp in the capital Brasilia. Haddad conversely hails from the leftist Workers Party (PT), which has long held significant power in the country. Ex President Dilma Rousseff, who is a member of PT and was Brazil's first-ever female head of state, was impeached in 2016 on corruption charges related to election financing.
However, PT is also the party of popular former President Luiz Inácio Lula da Silva, who is currently imprisoned on corruption charges. Polls and experts suggest that Lula would have won if he had been allowed to run in this election. His supporters defend him, arguing that the charges against him and Rousseff are "trumped up" and part of a plot by the nation's financial elite.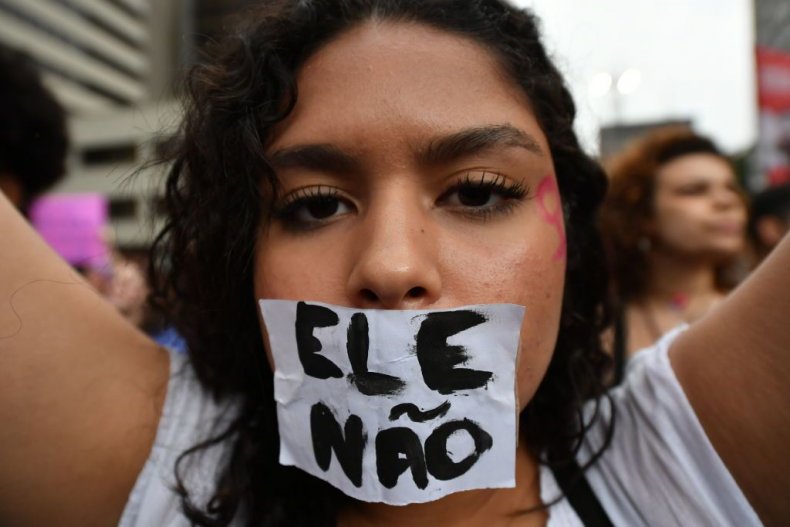 Haddad, the former mayor of Brazil's largest city Sao Paulo, has campaigned largely on his connection to Lula, frequently referring to what many Brazilians see as the country's "golden era." Under Lula's leadership, the country saw millions brought out of extreme poverty and significant economic growth.
Prusa explained that a Haddad victory "would complicate" the relationship between Brasilia and Washington under the current U.S. administration.
"Haddad's platform includes prioritizing regional integration and South-South cooperation, including through the BRICs, a focus on multilateralism, increased capital controls on money entering Brazil, and an end to privatizations and the sale of national assets," she explained "Trump recently singled out Brazil for treating U.S. companies 'unfairly' and the Haddad/PT platform is unlikely to alter Trump's perspective on the matter."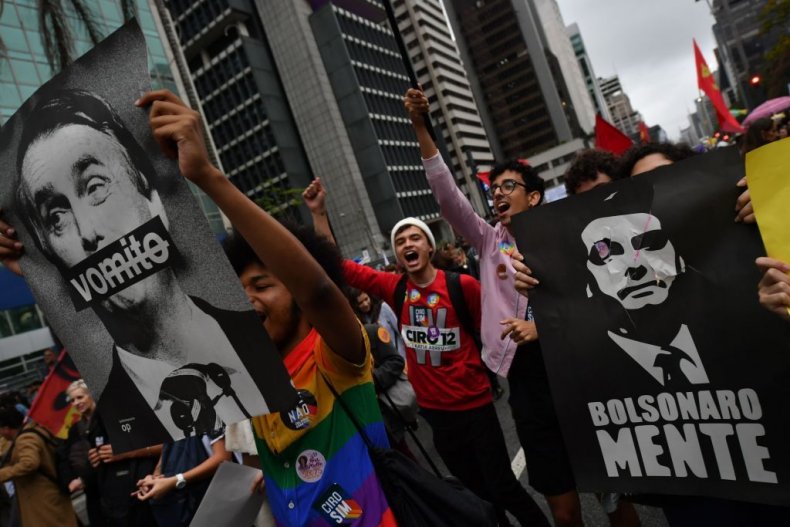 Conversely, Bolsonaro has voiced a desire to bring his country closer to the U.S., while also openly admiring Trump. "Given Trump's emphasis on personal relationships, this could carry some weight as well," Prusa said. But she also pointed out that his victory would likely "harm Brazil's image internationally" due to his statements on human rights, as well as his desire to follow Trump and remove his country from the Paris Climate Accord.
Overall, Brazilians appear "frustrated" with the options in this election, Prusa pointed out. "Bolsonaro has done so well because he has successfully marketed himself as an uncorrupt outsider (despite his long career in Congress) who will take action," she said. "Yet both Haddad and Bolsonaro have high rejection rates, and in the runoff most Brazilians will be voting against the candidate they dislike the most."