Who is James Damore? Alt-Right Furious After Google Fires Engineer Over Anti-Diversity Memo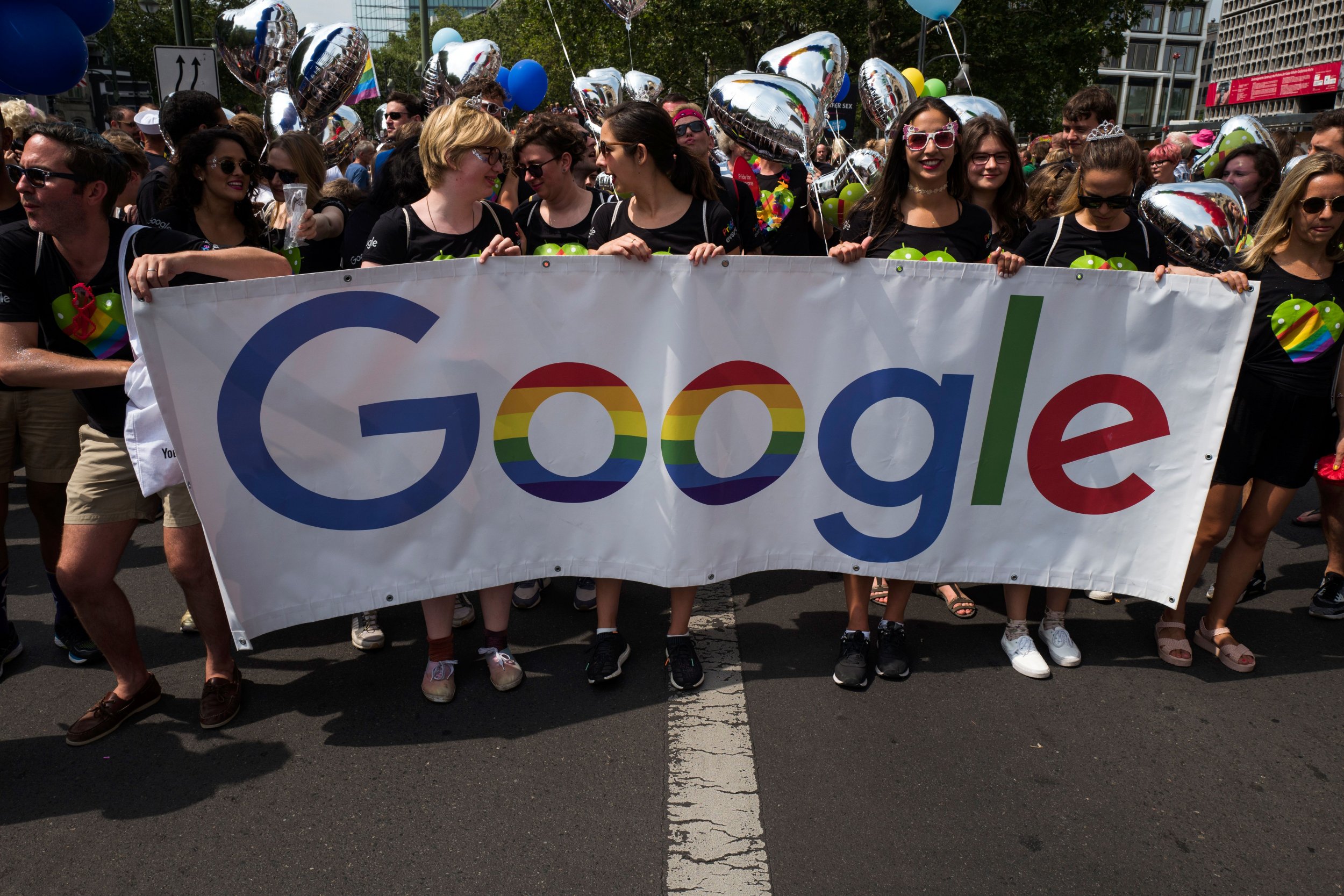 Google has fired the employee that wrote a widely criticized memo suggesting that "biological differences" are the reason why there are so few women leaders in the tech industry. The tech giant's decision sparked outrage on social media, with Wikileaks founder Julian Assange and alt-right media outlets claiming the company was censoring James Damore, the sofware engineer behind the leaked memo.
The 28-year-old had been working at the company since 2013 after achieving a PhD in systems biology from Harvard University, according to his social media profiles. He claimed he was fired in an email to far right news website Breitbart: "They just fired me for 'perpetuating gender stereotypes,'" he wrote.
His 10-page document started circulating among Google employees on Friday and was first reported by tech news website Motherboard before being published in full by Gizmodo.
Several paragraphs in the document advanced old-fashioned ideas linked to biological determinism, reinforcing traditional gender roles. "Women, on average, have more neuroticism," read one of the bullet points aiming to explain how the gender gap in the tech industry arises.
"If we, as a society, allow men to be more 'feminine,' then the gender gap will shrink, although probably because men will leave tech and leadership for traditionally 'feminine' roles," another one of the software engineer's observations read.
Damore's name began trending on Twitter on Monday night following the news of his dismissal, with conservative and alt-right commentators condemning Google's decisions. Breitbart led its site Tuesday with several articles on the firing; one featured a picture of a face, the mouth gagged with tape, with the word "silenced" written across it. In some memes shared on Twitter, the "Google" logo was rearrange to spell "Goolag", meant to associate the tech giant with Soviet Russia's "gulag" prison camps.
Conservative commentator Ben Shapiro dubbed Google's managers "corporate fascists" and the tech giant a "leftist monopoly" and, in one of several tweets about the issue, suggested Damore should "immediately declare himself a woman and sue Google for discrimination based on gender stereotypes."
Eric Weinstein, managing director of Peter Theil's investment firm Thiel Capital, wrote a widely shared tweet to Google asking the company to stop "teaching my girl that her path to financial freedom lies not in coding but in complaining to HR."
Damore is now "reviewing his options for legal action against Google," as reported on the alt-right crowdfunding platform WeSearchr, which set up a fundraiser for the software engineer, "on his behalf at his request." At the time of writing, 24 people had pledged donations worth a combined $1,644, out a total $60,000 target. Some of the anonymous contributors pledged as much as $300, with some calling Damore an "American hero" and an "inspiration."
Damore may not be out of work for long, though. Wikileaks founder Julian Assange tweeted Tuesday morning: "Censorship is for losers. @WikiLeaks is offering a job to fired Google engineer James Damore." He also used the opportunity to promote his 2014 book on Google.
According to Google, Damore's memo was in breach of the company's rules. In a statement to employees quoted in Bloomberg, Google CEO Sundar Pichai said parts of the document "violate our Code of Conduct and cross the line by advancing harmful gender stereotypes in our workplace."
Google's recently hired vice president of diversity, integrity and governance, Danielle Brown, also described the essay as advancing "incorrect assumptions about gender."
"Part of building an open, inclusive environment means fostering a culture in which those with alternative views, including different political views, feel safe sharing their opinions," Brown wrote. "But that discourse needs to work alongside the principles of equal employment found in our Code of Conduct, policies, and anti-discrimination laws."