Who Is James Earl Ray? The Convicted Assassin of Dr. Martin Luther King Jr.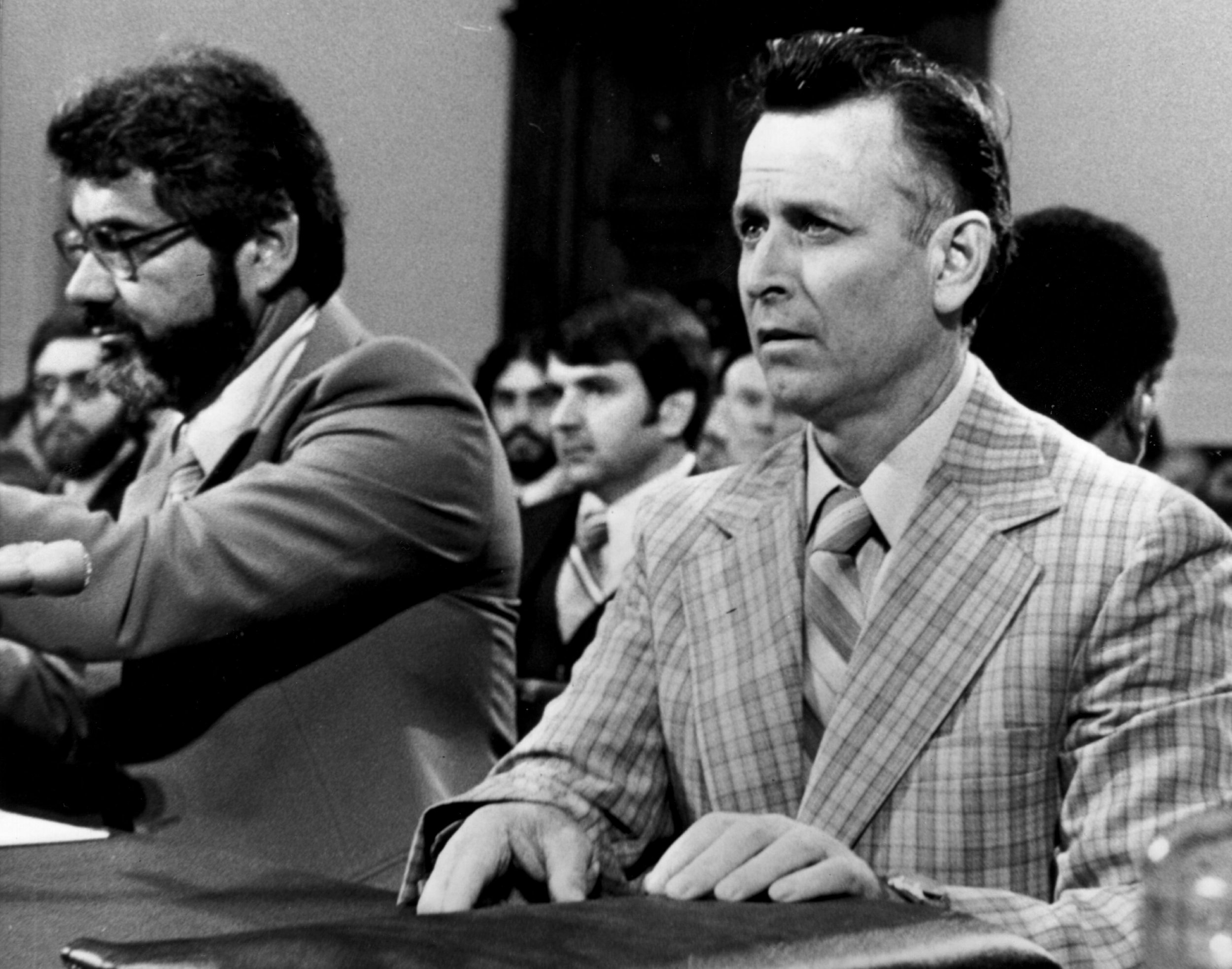 On April 4, 1968, civil rights leader Dr. Martin Luther King Jr. was assassinated in Memphis, Tennessee by James Earl Ray. On the 50th anniversary of King's assassination, questions remain about whether Ray actually guilty of slaying 39-year-old King.
Ray, a career criminal with a brief stint in the U.S. Army, shot King on the second-floor balcony near his room at the Lorraine Motel. He was seen at the scene of the shooting and his fingerprints were reportedly found on the gun, according to TIME.
Ray was arrested months later, believed to be on his way to Rhodesia (now Zimbabwe), on June 8, 1968 at London's Heathrow Airport. The confessed assassin was sentenced to 99 years in prison, which he served until his death in 1998.
Despite pleading guilty to King's murder, the civil rights activist's family does not believe Ray was behind the assassination. According to The Washington Post, the King family and other figures in the civil rights movement believe King was actually a target of a plot by the FBI.
Those who believe in Ray's innocence point to the FBI's obsession with King in the years before his death, including a campaign of disinformation, extensive surveillance and FBI director J. Edgar Hoover's public denunciations.
Bernice King, 55, the youngest of the King children and the executive director of the King Center in Atlanta, told The Washington Post, "It pains my heart that James Earl Ray had to spend his life in prison paying for things he didn't do."
In a 1999 civil suit by Coretta Scott King to make more information about the slaying public, a Memphis jury ruled that the mafia and several government agencies "Were deeply involved in the assassination.…Mr. Ray was set up to take the blame."
After the verdict, Coretta King said, "There is abundant evidence of a major, high-level conspiracy in the assassination of my husband." Despite the ruling, Ray was not exonerated.
Representative John Lewis (D-Georgia) also believes there was a plot against King. "I think there was a major conspiracy to remove Doctor King from the American scene," the 78-year-old civil rights leader said. "I don't know what happened, but the truth of what happened to Dr. King should be made available for history's sake."
Some, however, maintain that guilt falls squarely on Ray.
Columnist Dwight Lewis, who has written for The Tennessean, was adamant about Ray's guilt in piece published Tuesday. Dwight Lewis wrote that he had interviewed Ray numerous times and said Ray admitted to buying the rifle used in King's murder and being in the rooming house authorities said the bullet was fired from.
Ray died on April 23, 1998 after being repeatedly denied a liver transplant due to Hepatitis C. He was 70 years old.