Who Is James Iannazzo? Merrill Lynch Adviser Fired Over Viral Smoothie Shop Tirade
James Iannazzo has been fired by Merrill Lynch and is facing charges after his tirade against the young employees of a Robeks smoothie shop went viral on social media.
Iannazzo, 48, was arrested on Saturday, hours after a confrontation with employees at the store in Fairfield, Connecticut, about a drink he had ordered for his son, who has a peanut allergy.
Iannazzo, of Fairfield, has been charged with intimidation based on bigotry or bias in the second degree, breach of peace in the second degree and criminal trespass in the first degree.
The incident also led to Merrill Lynch, Iannazzo's employer of about 26 years, terminating him.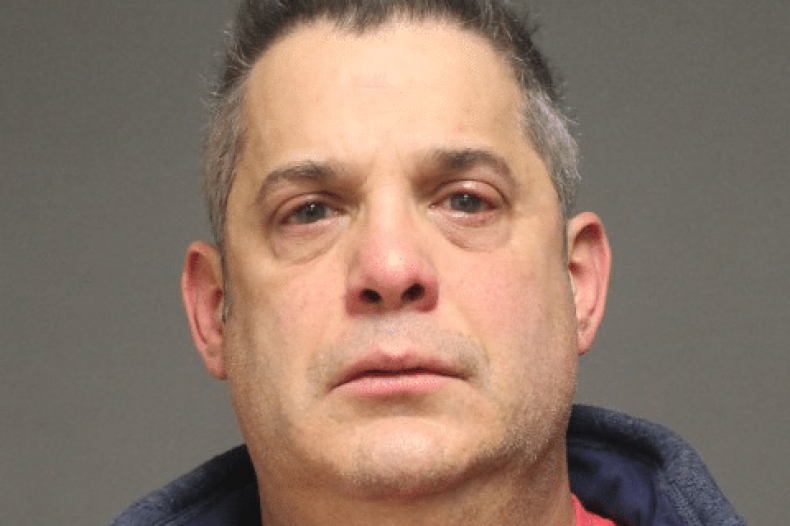 Iannazzo graduated with a bachelor's degree from the University of Connecticut in 1995 and had worked for the company since November that year, according to his LinkedIn profile. His profile lists his job title as wealth management adviser and managing director.
Merrill Lynch spokesperson Bill Halldin confirmed to Newsweek on Sunday that Iannazzo had been fired. "Our company does not tolerate behavior of this kind. We immediately investigated and have taken action," the statement said. "This individual is no longer employed at our firm."
Iannazzo is still listed as employed on the Financial Industry Regulatory Authority website. His profile notes he has one denied complaint from April 2015 that had alleged unauthorized trading.
In his LinkedIn bio, Iannazzo wrote that he has "worked with a loyal and growing number of clients whose lives demand fluency in a wide range of wealth considerations" since joining Merrill Lynch. Those clients include "active and retired corporate executives, investment professionals, physicians, attorneys, accountants and entrepreneurs," the bio adds.
He also touts that his "sensitivity to client needs during difficult times—the loss of a spouse or job, illness, or when transitioning to retirement—is critical to being an effective financial advisor." Forbes ranked him 24 on a list of the best in-state wealth advisers last year.
His LinkedIn bio listed his wife and three young children as among the things that make him proud.
The Fairfield Police Department said Iannazzo had made a purchase at the Robeks store, located at 2061 Black Rock Turnpike, at around 1:05 p.m. on Saturday and left without incident.
About 30 minutes later, police said Iannazzo had called 911 to request an EMS response to his home for a juvenile suffering from an allergic reaction. The child was later transported to an area hospital, police said.
Iannazzo returned to the store a short time later, police said, and confronted employees. He demanded to know which employee had made the smoothie containing peanuts which had caused his son's allergic reaction.
The store's employees told police that he did not mention the allergy but had only requested that there be no peanut butter in his drink.
A video of the encounter was initially posted on TikTok by one of the employees, and later circulated widely on Twitter, with one clip amassing more than 2.6 million views.
"I want to speak to the person who made this drink. Is that you?" Iannazzo asks the employees.
When they reply that they are not sure which of the four of them made it and that he should call the franchise's corporate office with the complaint, Iannazzo becomes angry, hurling obscenities at the employees and calling them "stupid f****** ignorant high school kids" and one employee "a f****** bitch."
He is also seen throwing a drink over the counter at one of the employees, hitting her shoulder and leading another worker to call 911. "The employee reported that they had no complaints of pain or injury," police said.
When the employee demands he leave the store, Iannazzo continues yelling and calls her a "f****** immigrant loser." The video then shows him trying, unsuccessfully, to get through a locked door that leads to an employees-only area of the shop.
Police said Iannazzo left the scene before officers arrived and later turned himself in.
Iannazzo "deeply regrets his actions," his attorney Frank J. Riccio II told Newsweek on Monday, adding that his son "is on the road to recovery."
In an earlier statement, Riccio said Iannazzo had "stressed to the staff that the product myst not contain peanuts," Riccio said. "His receipt acknowledged that the order should not contain peanut butter. His son has a life-threatening peanut allergy. Upon drinking the Robeks smoothie, his son had a severe allergic reaction which required transport via ambulance to the hospital."
Riccio added: "When faced with a dire situation, Mr. Iannazzo's parental instinct kicked in and he acted out of anger and fear. He is not a racist and deeply regrets his statement and actions during a moment of extreme emotion." Riccio has been contacted for additional comment.
Robeks spokesperson Barbara Caruso told Newsweek that the company and its franchisees "have a zero-tolerance policy for this type of behavior, and we are thankful that the franchisee's team members were not physically hurt."
Caruso added: "We appreciate the swift action by law enforcement and the judicial system in pursuing criminal charges for this unacceptable behavior."
Iannazzo is set to appear in Bridgeport Superior Court on February 7.
Update 1/24/22 8:05 a.m. ET: This article has been updated with additional comment from Frank Riccio.