Who Is James Jackson? White Supremacist Who Stabbed Black Man With Sword Wanted to Purge the Earth of Black People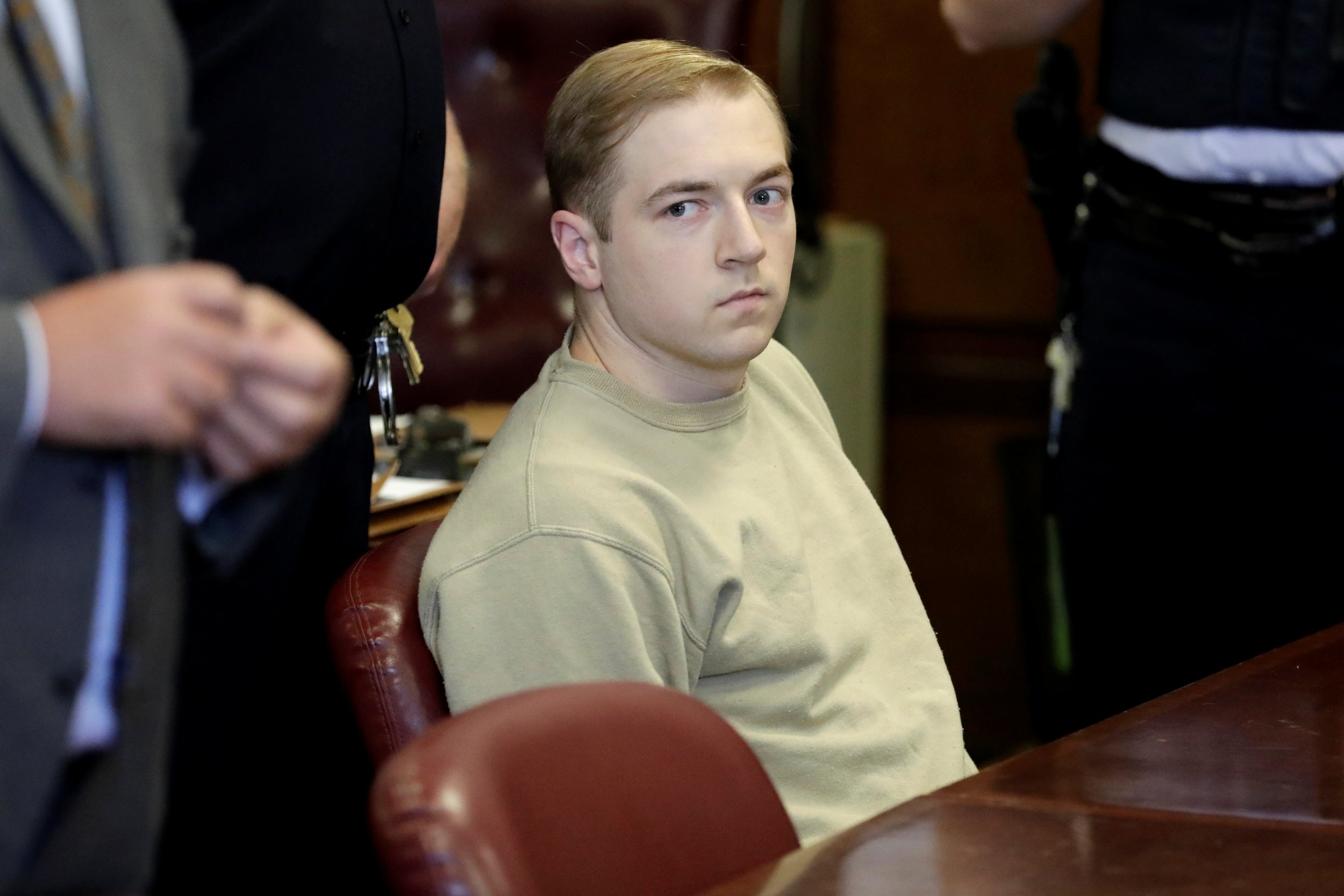 The videotaped confession of a white supremacist who admitted to traveling to New York to kill a black man reveals the man told detectives he believed the vicious attack was "just like taking out the trash."
James Jackson, 30, was arrested on suspicion of murdering 66-year-old Timothy Caughman with a sword last March as part of a plan to kill as many black people as a possible.
The army veteran traveled to the Manhattan area of the city from Baltimore, Maryland, in order to get as much media attention as possible from the killings, police said at the time.
In his confession tape, played at a pretrial hearing Manhattan Supreme Court, Jackson can be heard telling detectives how he planned to kill black people because he believed "we should just preserve the best people and get rid of all the dead weight," reports the New York Post.
"In my opinion blacks are inferior people," Jackson added. "I think they need to be exterminated."
Elsewhere in the interview, Jackson calmly tells officers that his main targets for who he wanted to kill were "successful black men in suits, or boisterous thugs."
"The guys who can pull high-quality white women, basically," he added.
Jackson described how he became incensed at the number of interracial couples he saw as he made his way towards Times Square to carry out the attack.
"It was really demoralizing me," he said. "This is the new way and we can't restore what we had 50 years ago."
"Blacks basically having children with our women," Jackson added elsewhere in the interview. "They are really screwing it up. Our kids are talking and thinking like them now. Our women are worshiping them. It is bad."
Jackson also described how calm he felt while he was repeatedly stabbing on West 36th Street and how surprised he was that it didn't spur him on to attack others.
"When I killed that guy, it wasn't, I didn't get like a rush of—I thought I was going to go into a berserker or madman Viking and start hacking people apart," he said. "It just didn't happen. I was kind of shocked."
Jackson handed himself in to police the day after the attack after deciding against his plan to kill multiple black people. Following his arrest, Jackson admitted to officers to being a Nazi and hating Muslim and Jewish people, reports Spectrum News.
Jackson, who was deployed to Afghanistan and Germany during his time in the army, is due to stand trial in January on murder and terrorism charges.