Who Is James Hodgkinson? Shooting Suspect in Congressional Baseball Game Named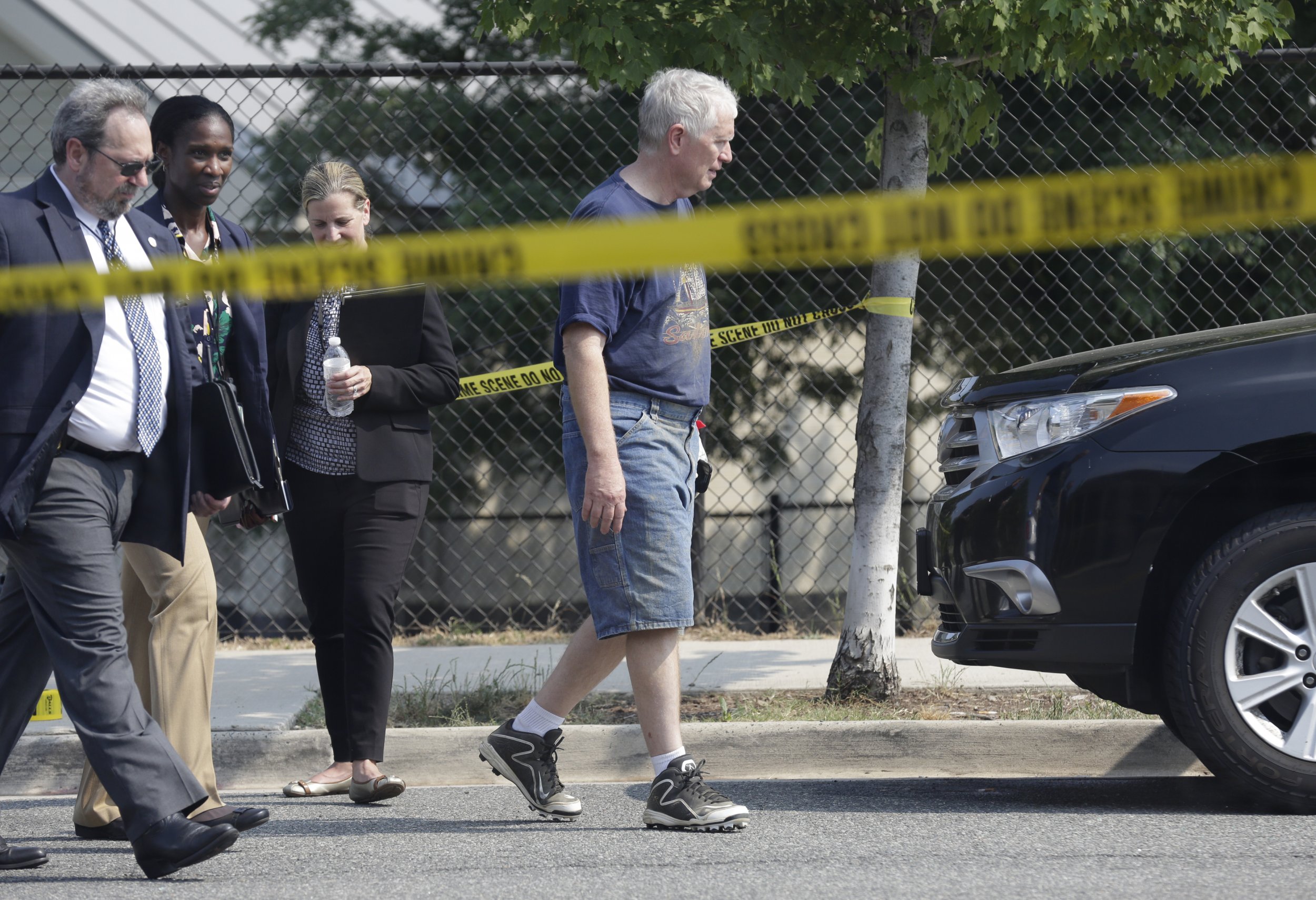 Updated | Police have named James Hodgkinson as the suspect in Wednesday morning's Congressional Baseball Game practice shooting in Alexandria, Virginia, that saw House Majority Whip Steve Scalise, two Capitol Hill police officers, a congressional staffer and the accused shooter injured in a mass shooting, according to media reports.
Initial reports from witnesses and congressmen who were at the practice indicated that the shooter fired off as many as 50 rounds, a total that has not been confirmed by police, and that the shooter had lots of ammo fire. Hodgkinson is reportedly a home inspector from Illinois,The Washington Post reported.
Hodgkinson died from his injury, according to a report by The Daily Caller that was later confirmed by President Donald Trump during his press conference on the shooting just before noon Wednesday.
Hodgkinson, 66, is from Belleville, Illinois, where he owns a home inspection business. He was charged with battery in April 2006 and aiding to damage a motor vehicle, according to the Post, but the charges were dismissed.
A friend of Hodgkinson's, Charles Orear, told the Post he met Hodgkinson in Iowa while they were helping to campaign for then-Democratic presidential candidate Bernie Sanders. Orear described Hodgkinson as a "quiet guy."
A LinkedIn page for one user with the same name and with a home inspecting business dating back to March 1976 shows that Hodgkinson also had an interest in Senator Ted Cruz (R-Texas), who ran for president last year.
Court records uncovered by NBC News detailed Hodgkinson's assault arresting, including that it was a dispute with a girlfriend and police recovered a pocket knife, hair that was pulled from his girlfriend's head and a 12 gauge shotgun was recovered at the scene.
Alexandria police confirmed the number of people shot during the incident and said Scalise and the four others injured were taken for medical treatment, Chief Michael Brown said during a press conference earlier in the morning. Brown also said that police were on the scene within three minutes and that two officers engaged the shooter in gunfire.
Brown said during a later press conference that the FBI and Capitol Police would be taking over the investigation into the shooting because of Scalise's stature as a top federal employee.
Before police announced the shooter's name, a witness to the shooting stated the suspect was a white, middle-aged male with white hair and a beard who was carrying an assault rifle, NBC4 North Virginia reported.
Just spoke to eyewitness at YMCA who says shooter was middle aged white man, white hair and beard armed with assault rifle @nbcwashington pic.twitter.com/XThQyVBbTP
Scalise, 51, was reportedly shot in the hip and is in stable condition, while the suspect was also hit and taken into custody. The Louisiana congressman was transported to MedStar Washington Hospital Center and was in stable condition before undergoing surgery, Scalise's office said in a statement released shortly after the shooting.
Representative Roger Williams (R-Texas) said in a statement that a member of his staff was shot and is receiving medical attention. The status and identities of the two Capitol Hill officers are not yet known.
Staffer Zachary Barth identified himself on his Facebook page later in the morning, saying he was in the hospital and was "okay."
Zachary Barth, a staffer for GOP Rep. Roger Williams of Texas, posted on FB that he was shot but is "okay." Gave permission to post thru friend pic.twitter.com/ruUuNrtqn6
The shooting began at 7:09 a.m. EDT at Eugene Simpson Stadium Park while GOP members were practicing for the annual Congressional Baseball Game, held since 1909 and scheduled to take place Thursday.
Republican congressmen who were at the practice, including Representative Mo Brooks and Senators Jeff Flake and Rand Paul, described the shooting events to members of the media shortly afterward. Brooks said he applied pressure and made a tourniquet for Scalise by using his belt to stop the bleeding.
Paul, who is also a doctor, told MSNBC that because Scalise is a high-ranking member of the congressional leadership, his assigned security detail and the presence of Capitol Police likely saved the lives of others at the practice. Paul and others have said they heard as many as 50 or more shots.
Flake told CBS News that two members of Scalise's security detail were hit, one woman and one male officer, who was returning fire.
President Trump tweeted that Scalise is "a true friend and patriot, was badly injured but will fully recover," while offering his thoughts and prayers.
This story was updated to include new information on the identity of James T. Hodgkinson, the suspected shooter during Wednesday's Congressional Baseball Game practice. One report said Hodgkinson had died from his injury, which was confirmed by the president.