Who Is James Troiano? Judge in Rape Case Criticized for Showing Leniency Because of Teenager's 'Good Family'
New Jersey Superior Court Judge James Troiano's decision not to approve a waiver requesting a then-16-year-old boy accused of sexual assault be tried as an adult left the magistrate on trial in the court of public opinion.
An appeals court in New Jersey reversed Troiano's decision, criticizing his reference to the juvenile's "good family" and potential to excel at a good college. The appeals court claimed the judge's ruling sounded more like a "bench trial" than a neutral review of the State's application for the juvenile to be tried as an adult.
In Troiano's ruling, he also referenced the boy's extracurricular activities, including being an Eagle Scout, and expressed concern that the victim and her mother didn't understand the "effect a waiver would have on G.M.C.'s life."
When news of the appeals court's June 14 decision broke, bringing Troiano's 2018 decision to light, there was outrage on social media. Twitter users criticized Troiano for factoring in a person's level of privilege in his decision and called for him to be disbarred.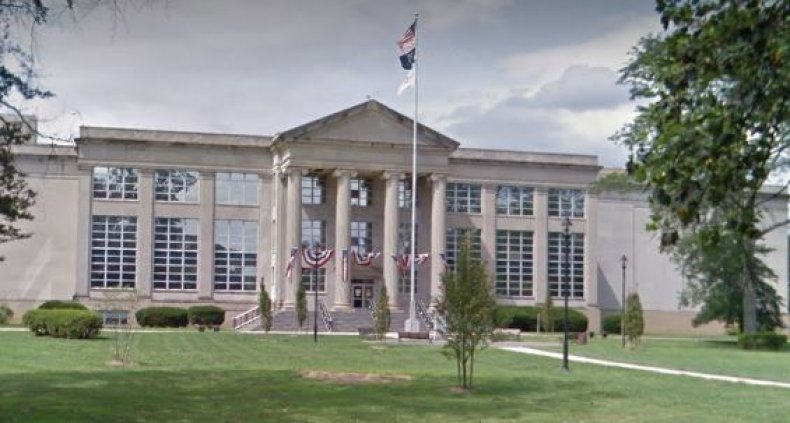 The backlash over the judge's leniency for a boy accused of sexually assaulting a girl who allegedly couldn't consent was reminiscent of the 2015 case involving Stanford University student Brock Turner. Judge Aaron Pensky sparked outrage after sentencing Turner, convicted of sexual assault, to only six months in prison and was recalled from office in 2018.
Troiano attended Rutgers University in New Jersey for his undergraduate studies and then, in 1975, graduated from the Cumberland School of Law of Stamford University, according to the New Jersey Law Journal. He was appointed to the New Jersey Superior Court in 1992 and obtained tenured status in 1999, according to Ballotpedia.
Troiano retired but was recalled to the New Jersey Superior Court for two years' worth of temporary service in January 2013. He was recalled to the court for temporary service numerous other times, including in 2015, 2017 and 2019.
Several people pointed out on Twitter that Troiano was previously retired and claimed he should never have been recalled to the court.
"He does not deserve to be on the bench," Blake Kitterman, who shared his own story of being sexually assaulted, "Gov. Phil Murphy, this is your state. Fix this."
Two separate Change.org petitions were created advocating for Troiano to be removed from the court and gathered a combined almost 100 signatures as of Wednesday afternoon.
Charges against the juvenile, identified as G.M.C., were brought after the victim, referred to in court records as Mary, discovered that he was allegedly circulating footage of their sexual encounter. While at a party, the two, both reportedly intoxicated, entered a closed-off area of the basement that had a sofa.
During the encounter, several boys sprayed Febreze on her bottom and slapped her so hard that she had marks the next day, according to court documents.
"G.M.C. filmed himself penetrating Mary from behind on his cell phone, displaying her bare torso, and her head hanging down. He forwarded the clip to several friends; only one said it showed Mary's head hitting repeatedly against the wall," court documents said.
When Mary's friends checked on her, G.M.C. was gone and she was on the floor vomiting. Days after the incident, G.M.C. allegedly sent a text to his friends that said: "when your first time having sex was rape."
Mary allegedly voiced suspicions she was sexually assaulted to her mother and confronted G.M.C. about the video, during which time he denied recording the encounter. However, after hearing allegations he had passed footage around, Mary's mother pursued criminal charges against him.
A Monmouth County Prosecutor argued that elevating G.M.C. from a juvenile to an adult was appropriate because of the seriousness of the charges and the violation of Mary's person and privacy.
"Filming a cell phone video while committing the assault was a deliberate act of debasement. And, in the months that followed, he lied to [Mary] while simultaneously disseminating the video and unabashedly sharing the nature of his conduct therein. This was neither a childish misinterpretation of the situation, nor was it a misunderstanding. [G.M.C.'s] behavior was calculated and cruel," the prosecutor wrote, according to court documents.
G.M.C. was charged with first-degree aggravated sexual assault, second-degree sexual assault, third-degree invasion of privacy, third-degree endangering the welfare of a child and third-degree invasion of privacy, according to court documents.