Who Is James A. Wolfe? Former Senate Intel Panel Security Director Indicted for Lying to FBI
An ex-Senate Intelligence Committee security director was arrested Tuesday for allegedly lying to the FBI, which was investigating unauthorized intelligence leaks to reporters, the Justice Department revealed.
James A. Wolfe, 58, has been accused of repeatedly giving false statements to federal agents in December 2017, when he was asked about his communication with three journalists, reported CNBC. According to the indictment, the former U.S. Senate staffer also lied about giving two journalists classified information.
In 2017, Wolfe reportedly admitted to the FBI that he was untruthful in his statements about his personal relationship with a reporter when he was confronted with photos of them together. However, he said he did not share confidential information with the person.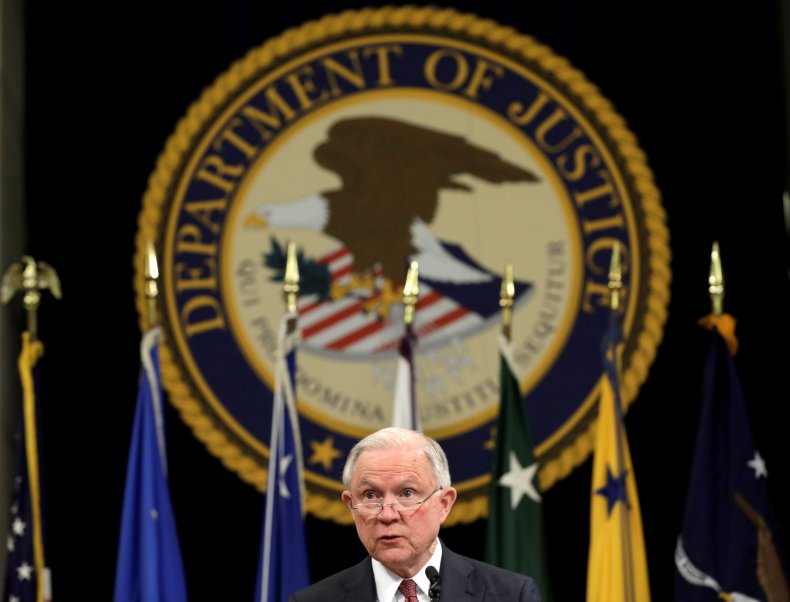 Get your unlimited Newsweek trial >
"[He] maintained that he had never disclosed to REPORTER #2 classified information or information that he learned as Director of Security for the (Committee) that was not otherwise publicly available," the indictment said.
According to investigators, Wolfe's emails and phone data proved that the pair exchanged "tens of thousands of electronic communications." One particular text message sent by Wolfe read, "I've watched your career take off even before you ever had a career in journalism.… I always tried to give you as much information that I could and to do the right thing with it, so you could get that scoop before anyone else…."
Wolfe was the security director at the SSCI for three decades from 1987 to 2017 and reportedly managed all classified information, from the Executive Office to the panel. He left the organization in December and formally retired in May, reported The New York Times. Wolfe is scheduled to make his initial appearance on Friday morning at the U.S. District Court for the District of Maryland.
Late on Thursday evening, Richard Burr, the Senate intelligence committee chairman, and Mark Warner, the Senate intelligence committee vice chairman, issued a statement, calling the news "disappointing."
Get your unlimited Newsweek trial >
"While the charges do not appear to include anything related to the mishandling of classified information, the Committee takes this matter extremely seriously. We were made aware of the investigation late last year and have fully cooperated with the Federal Bureau of Investigation and the Department of Justice since then," they said.
"This news is disappointing, as the former staffer in question served on the Committee for more than three decades, and in the Armed Forces with distinction. However, we trust the justice system to act appropriately and ensure due process as this case unfolds. This will in no way interfere with our ongoing investigation, and the Committee remains committed to carrying out our important work on behalf of the American people."
The arrest comes amid a crackdown on intelligence leaking by the Trump administration. "The Attorney General has stated that investigations and prosecutions of unauthorized disclosure of controlled information are a priority of the Department of Justice," Assistant Attorney General John Demers said in a statement. "The allegations in this indictment are doubly troubling as the false statements concern the unauthorized disclosure of sensitive and confidential information."
In recent months, Wolfe has been responsible for accompanying witnesses to the committee's secure spaces in relation to the Russia inquiry. Trump's son-in-law and adviser Jared Kushner was one of the people who Wolfe has escorted.
Who Is James A. Wolfe? Former Senate Intel Panel Security Director Indicted for Lying to FBI | U.S.