Who Is Jared Polis? Colorado Elects Nation's First Openly Gay Governor
Colorado has elected U.S. Representative Jared Polis the country's first openly gay governor, in a historic night for the state.
During his campaign against Republican candidate Walker Stapleton, Polis, 43, pushed for universal health care, free early-childhood education and making Colorado a completely renewable energy state.
According to the Associated Press, the latest polls show the Democrat got 51.6 percent of the vote to Stapleton's 45 percent.
Polis made his fortune, estimated at around $387 million, according to The Denver Post, as a technology entrepreneur.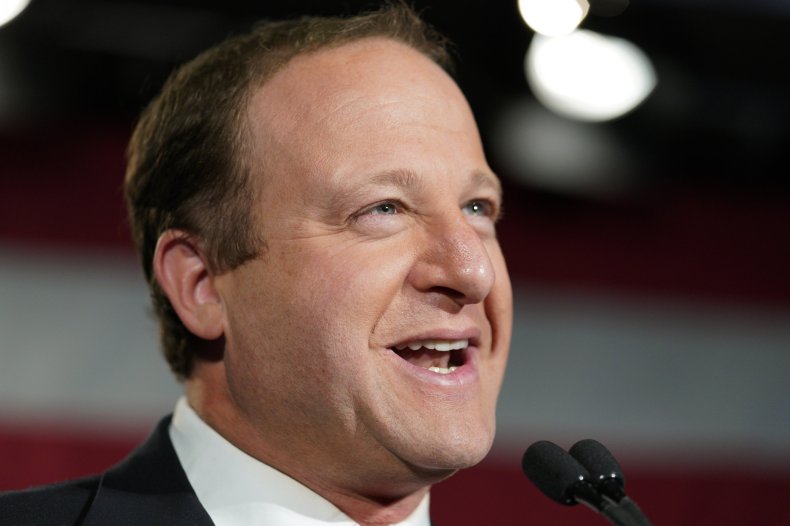 He co-founded American Information Systems while in college. He sold the company in 1998 and went on to found electronic greeting card website BlueMountain.com and an online florist. He is also a philanthropist and founded the Jared Polis Foundation, which promotes education and donates resources such as computers to schools.
In 2008, he became the first openly gay man elected to the House. Since then, he has served Colorado's 2nd District and was a champion of legalizing marijuana and single-payer health care.
As one of the wealthiest members of Congress, he spent more than $20 million of his own money on the race, the Coloradoan reported.
In his victory speech on Tuesday night, he thanked his partner, Marlon Reis, whom he said would be "the first First Man in the history of Colorado."
"As governor, I will serve with the Colorado way of life in my heart and on my mind at all times," he said. "And I pledge to serve all Coloradans, no matter your party, no matter who you voted for in this race, because there's far too much at stake to let politics or partisanship get in the way of building the bright future for our state that every family deserves," the Denver Channel reported.
The 2018 midterms saw 26 LGBTQ candidates run for office, according to CBS News. These included Oregon Democratic Governor Kate Brown, Vermont Democrat Christine Hallquist and Texas Democrat Lupe Valdez.
Former New Jersey Governor Jim McGreevey came out as gay before he stepped down from office in the early 2000s.
Polis also becomes the state's first Jewish governor and will succeed Democratic Governor John Hickenlooper, whom he praised in his victory speech.